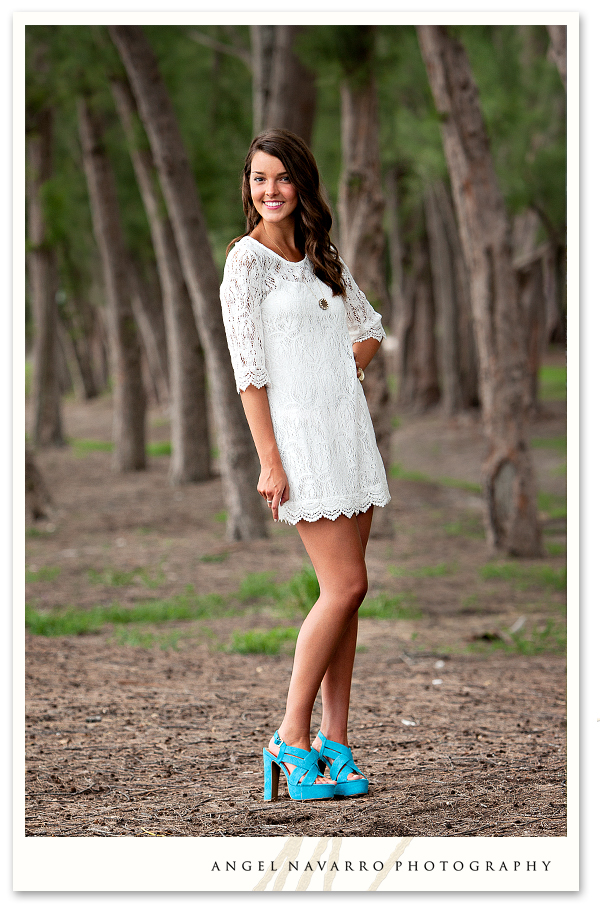 (Above) I met my client, and her parents, at a local beach here in the Bradenton-Sarasota area to capture her high school senior personality portraits. I started the session simple and light. She wore a pair of very hip blue shoes which accented her dress perfectly. In this pose, I had her pose in a cute pose showing off her short dress and cool-looking shoes.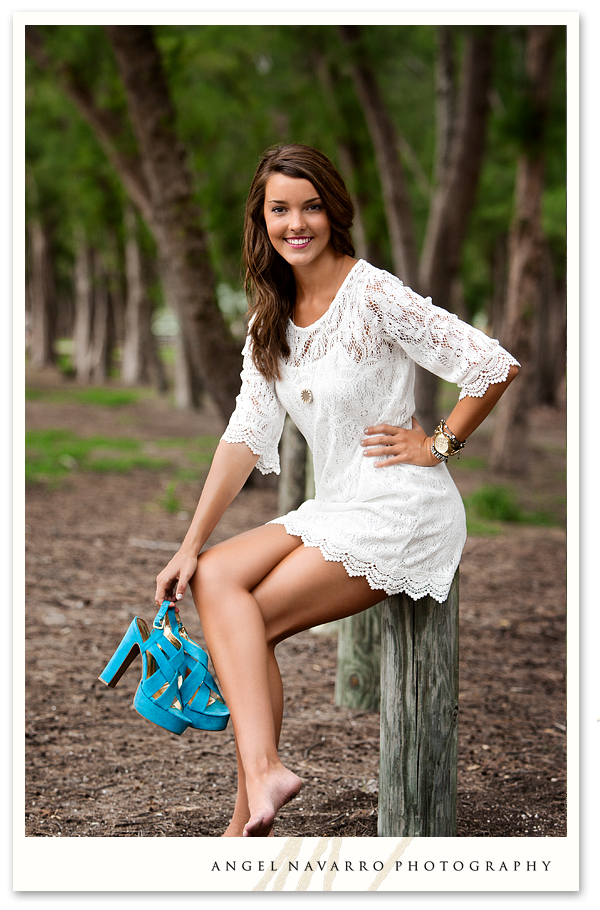 (Above) A slight variation to the previous pose, this high school senior picture brought out a sophisticated look and accented her body very nicely. High school senior pictures should always endeavor to bring out a persons natural beauty and this portrait does just that.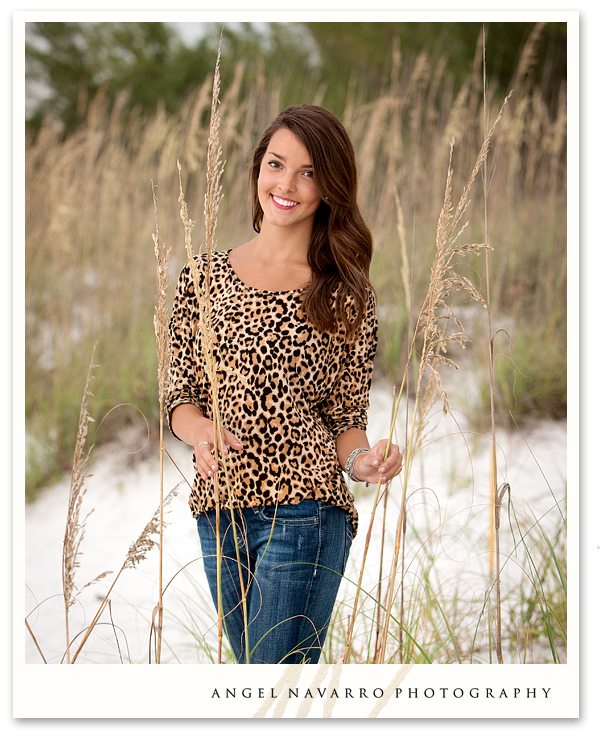 (Above) We moved closer to the water and found some sea oats to use as props. After placing her in the right light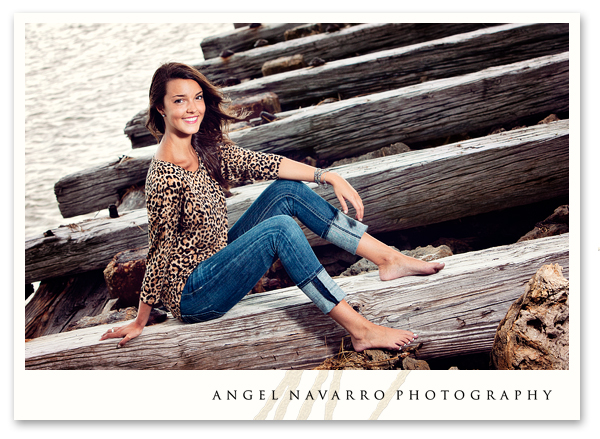 (Above) Weather-beaten wood pilings made a perfect sitting area for this high school senior picture. After striking a nice balance between strobe and ambient light, this portrait resulted.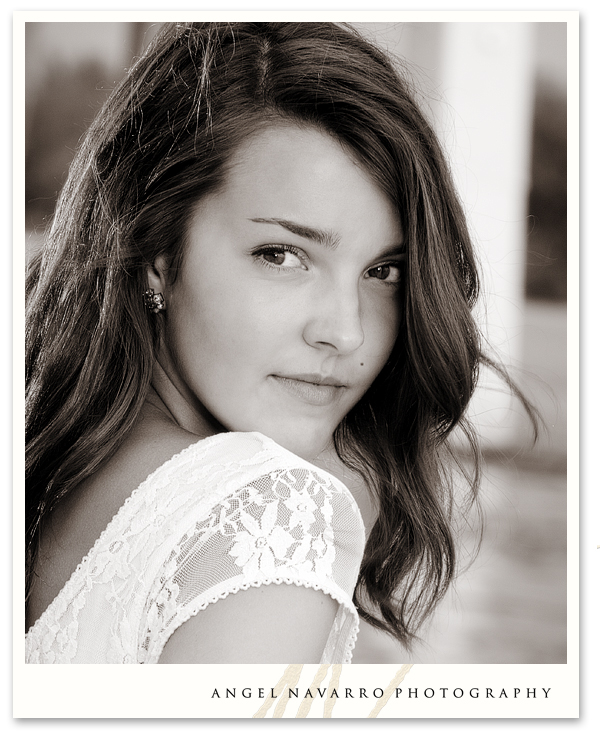 (Above) This is a great-looking portrait with a feel of celebrity drama. We both rehearsed the pose a couple of times and she nailed it! In the process we had a lot of fun as I explained to her how to turn and look at the camera with pizazzz! I enjoy my job photographing high school seniors because it is a fun experience both for me and the client. I strive to make my clients feel like celebrities during their photo shoot and the results are great-looking expressions and a bit of laughter.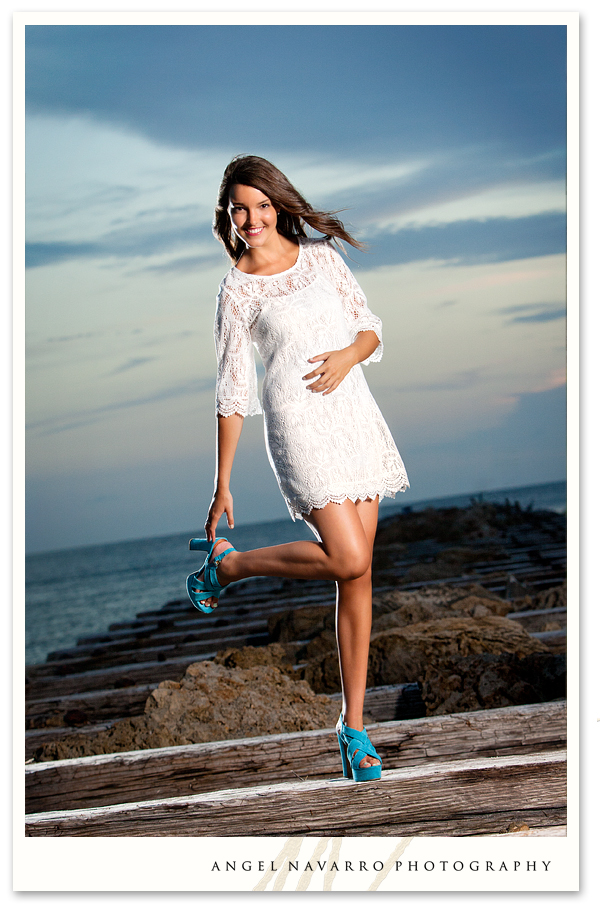 (Above) This is one of the final portraits of the evening. For this senior portrait I had to set up a few strobes to illuminate my high school senior client properly. As you can see it was worth every effort! This is one high school senior gal that is rockin! She looks amazing and will enjoy this high school senior portrait with her friends over and over.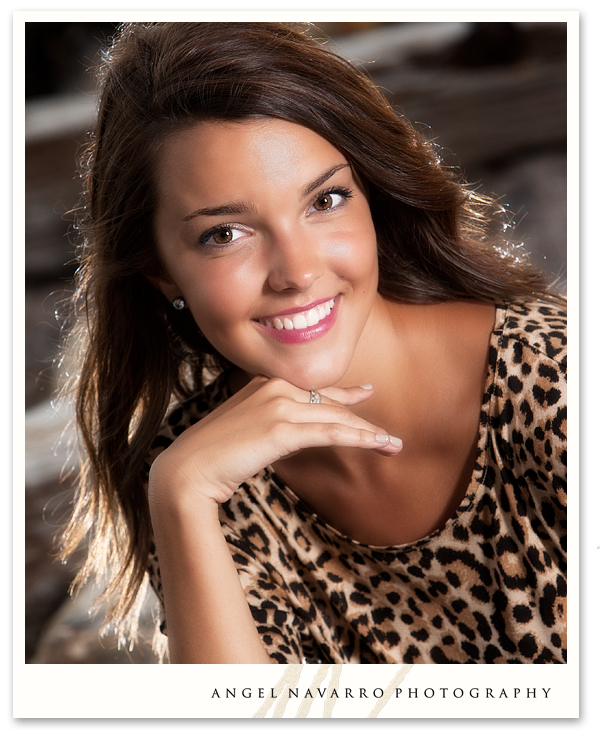 (Above) A spectacular head and shoulder portrait.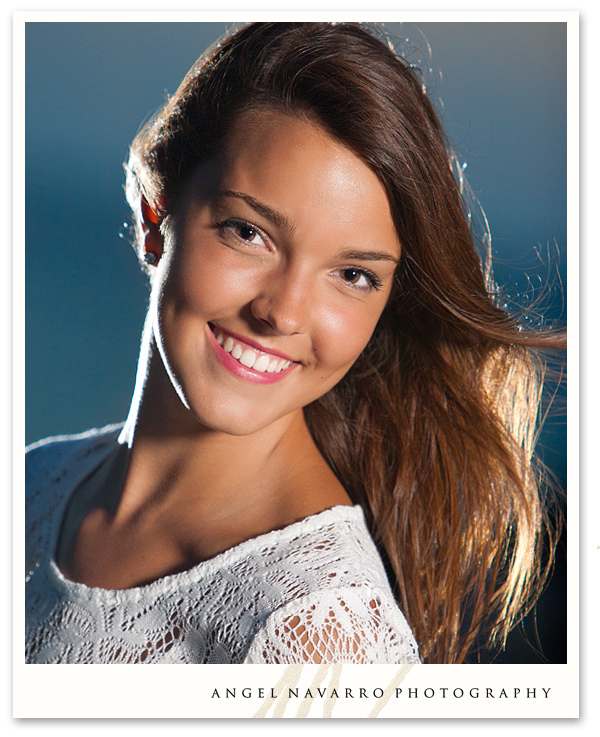 (Above) Another breath-taking portrait of a lovely high school senior gal captured moments after sunset. The lighting complemented her perfectly! In the end, my client, and her parents, enjoyed themselves looking at the LCD of my camera and seeing one fantastic picture after the next.
by Angel Navarro Photography
Product Photography and Design
website: http://www.angelnavarrophotography.com
blog: http://www.angelnavarroblog.com
Facebook: "Angel Navarro Photography"
Twitter: "@Angel_Navarro"
e-mail: angel@angelnavarrophotography.com
(941) 538-6804