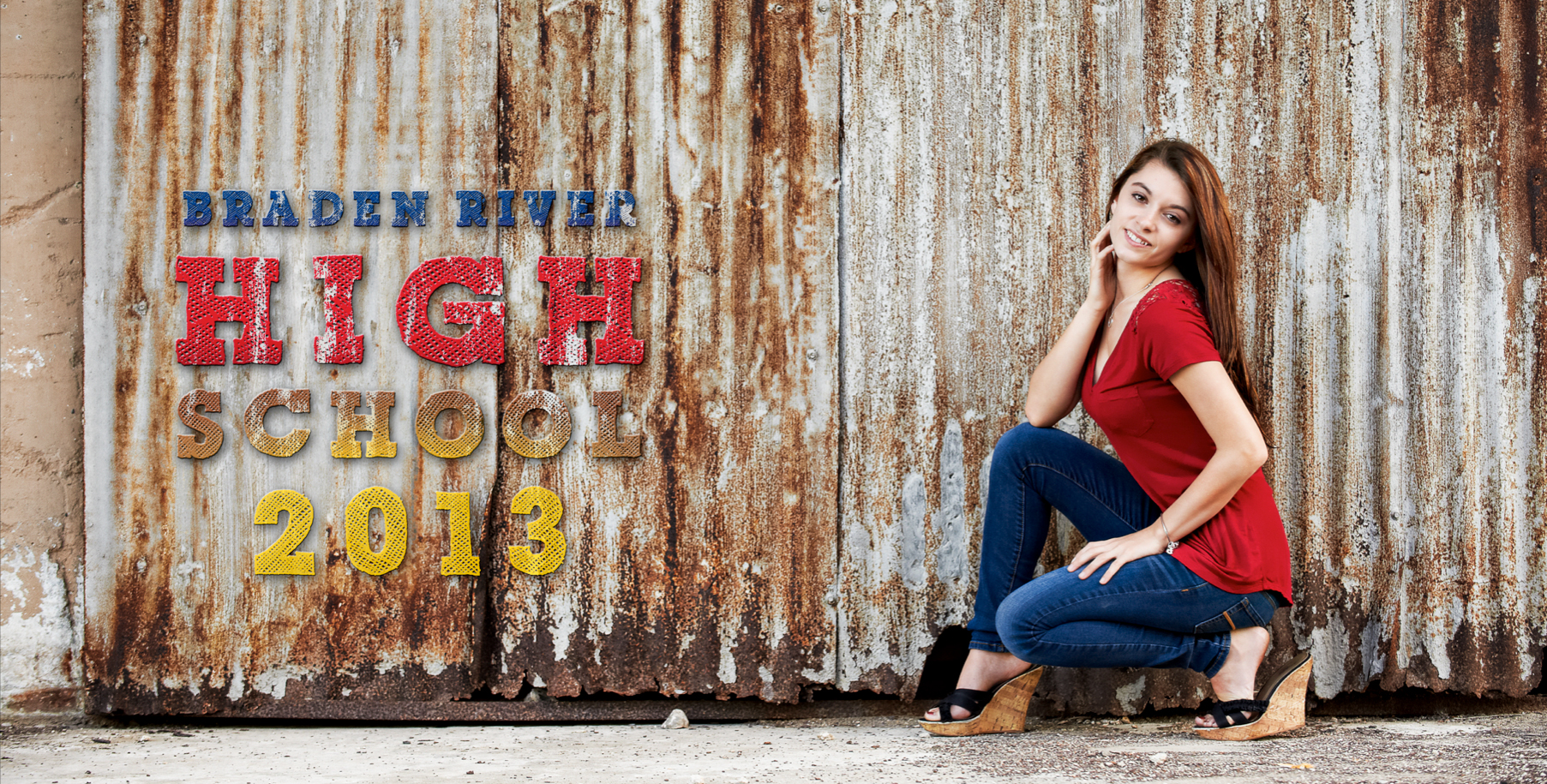 (Above) High school senior pictures are a lot of fun and they are a great way to remember your senior in high school. I set out with Tabitha to produce some awesome pictures and that is exactly what she got! In this picture, taken near Bradenton, I placed her in a fashion type of pose often used in model photography. She looked great!!! As an add-on, I created the graphics you see hovering above the rusty door to display her school's name and year of graduation.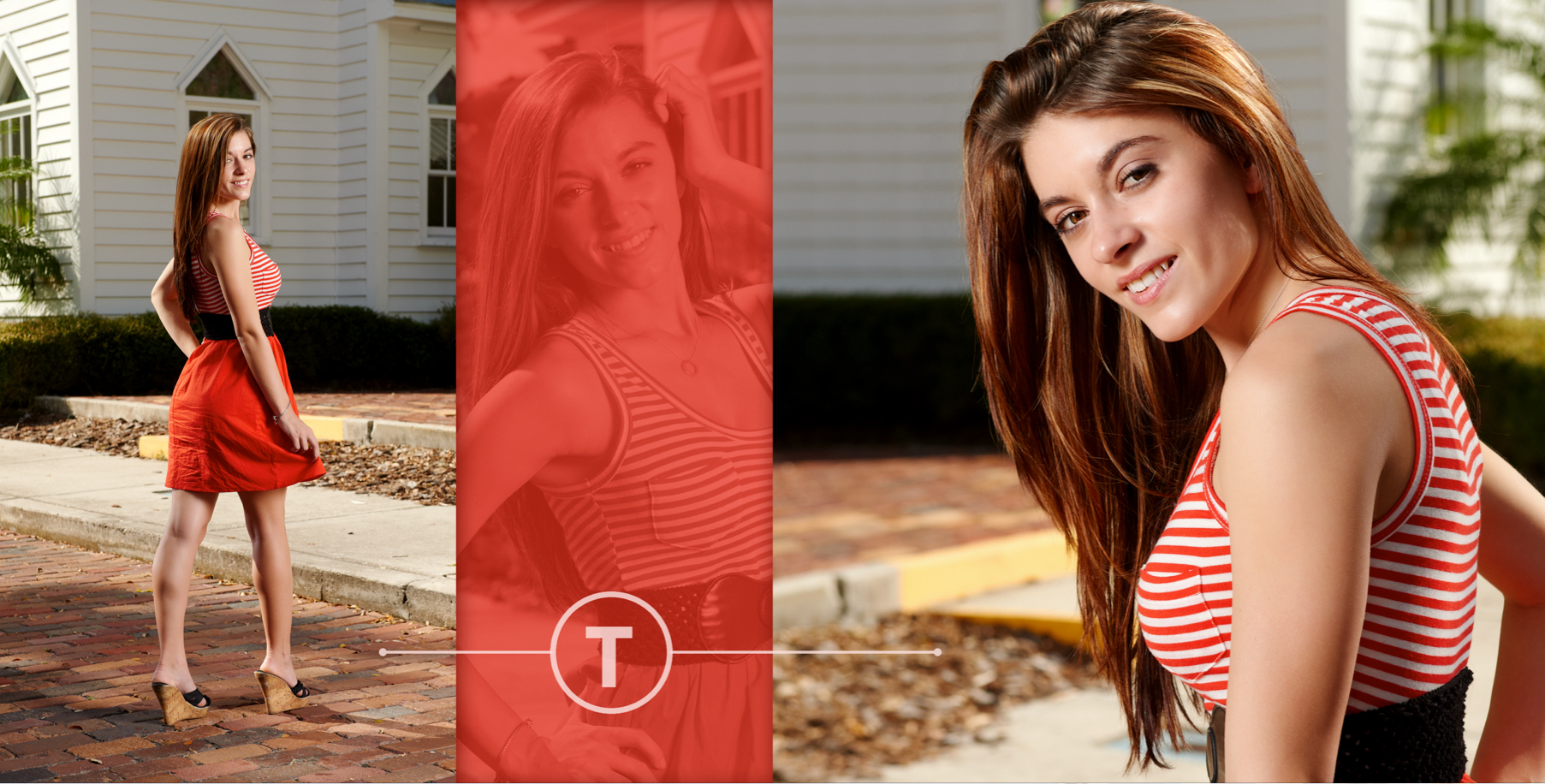 (Above) The colorful dress in this picture added a major punch to the environment. My aim behind the camera is to capture the natural beauty of every person. This high school senior made that easy as she is naturally pretty!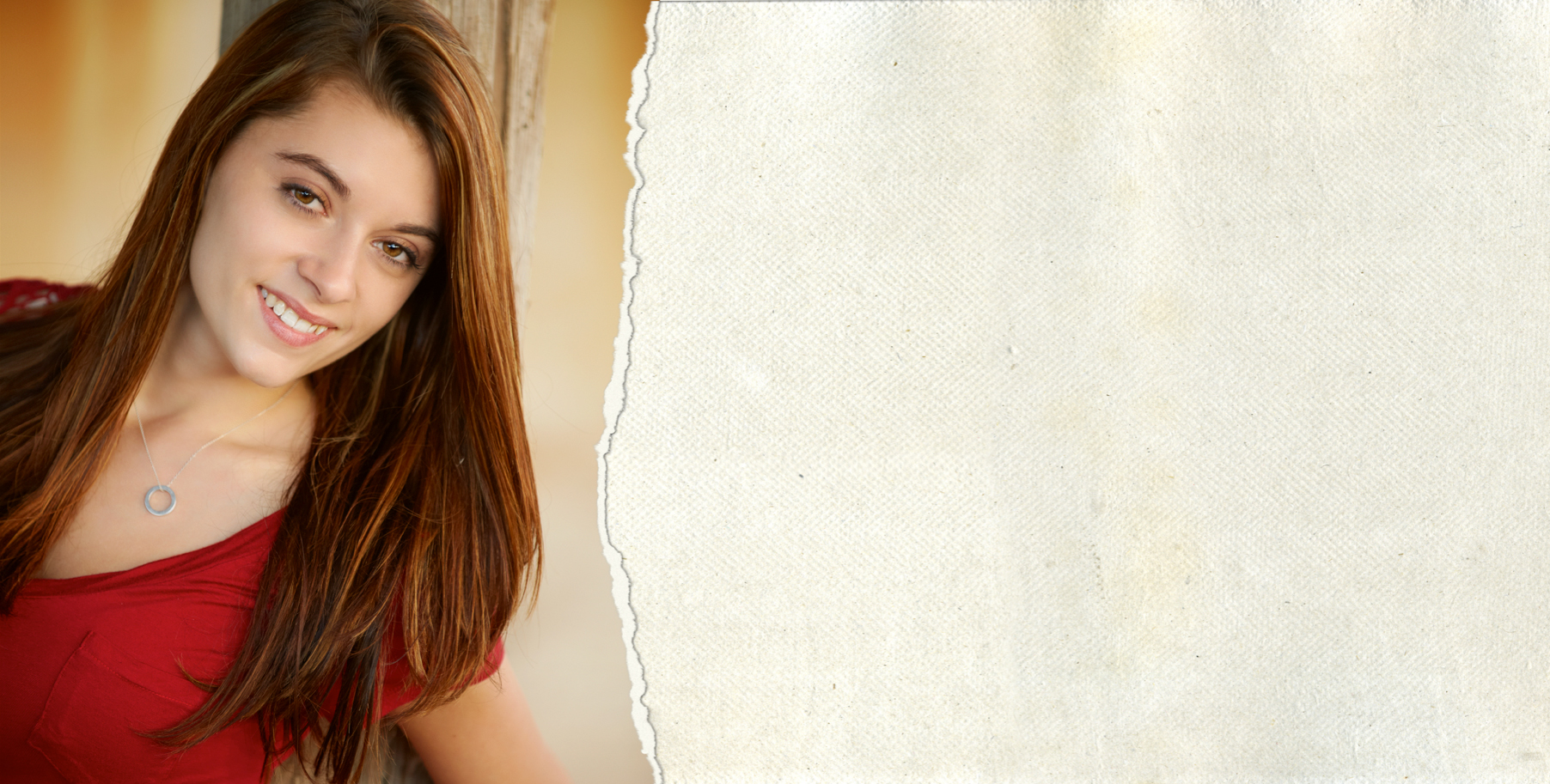 (Above) This two-page spread from Tabitha's High School Senior Photo Book contains several pages for her to have friends include their signatures and messages right in her book. BTW, she looks amazing in this head and shoulder photo!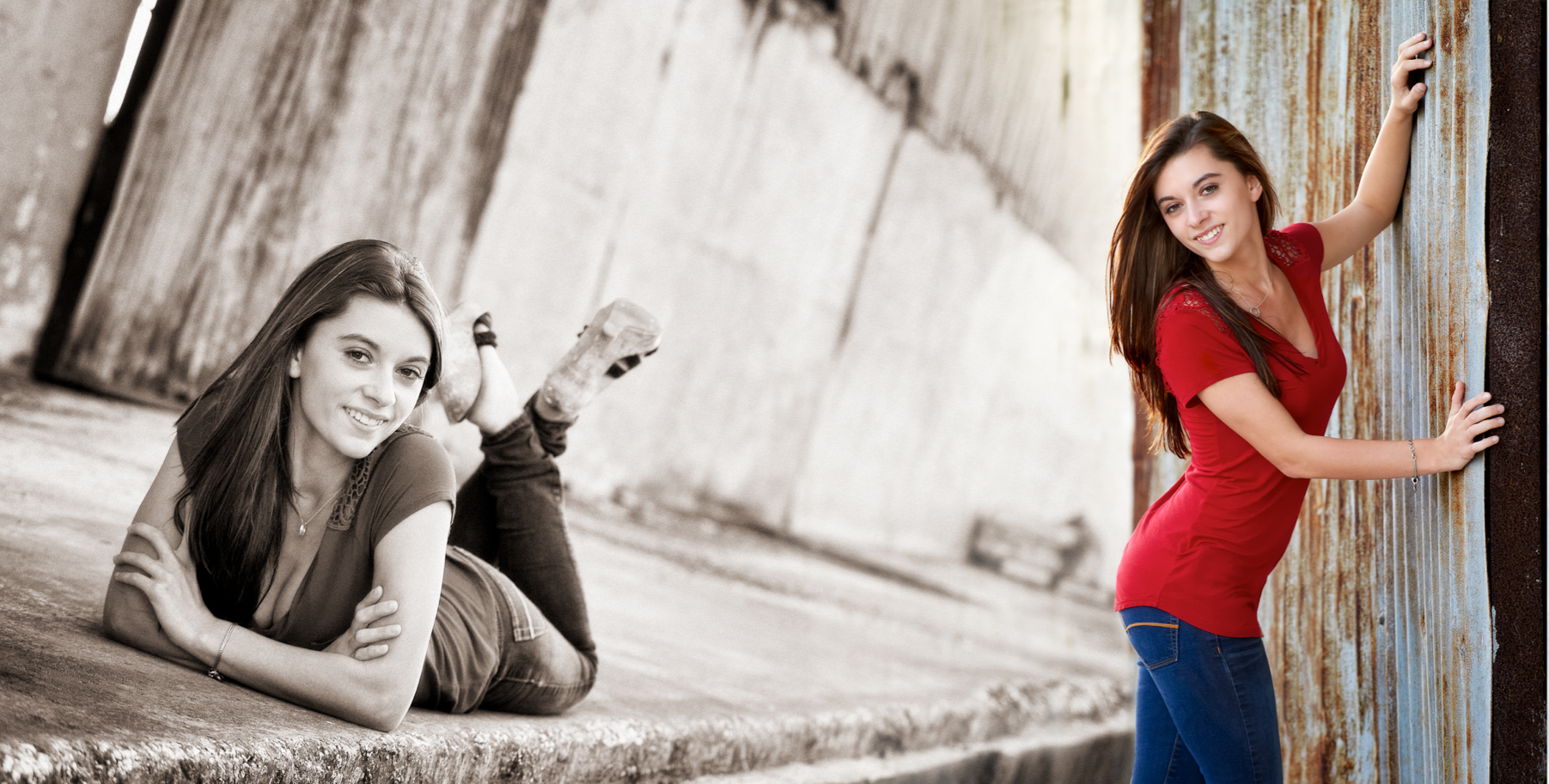 (Above) High school photos should be as much fun as they are creative. In this design of her book, I combined a lying down photo and a three-quarter pose to create something unexpected.
(Above) A colorful summer is what came too mind when I captured these pictures of Tabitha near Sarasota. The combination of close-ups and full-body pictures give this page variety and excitement. Creating variety is very important to me when I photograph a high school senior, knowing that different looks and expressions speak of the personality of the person.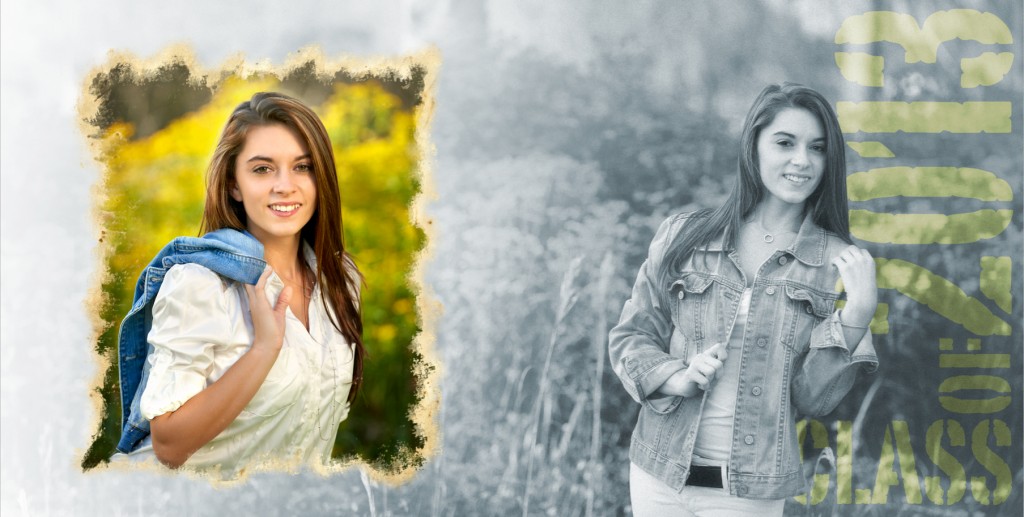 (Above) While still in a summer patch of yellow flowers, I asked Tabitha to wear her blue-jean jacket. The picture on the left shows a confident high school senior, while the picture on the right is more relaxed and laid back.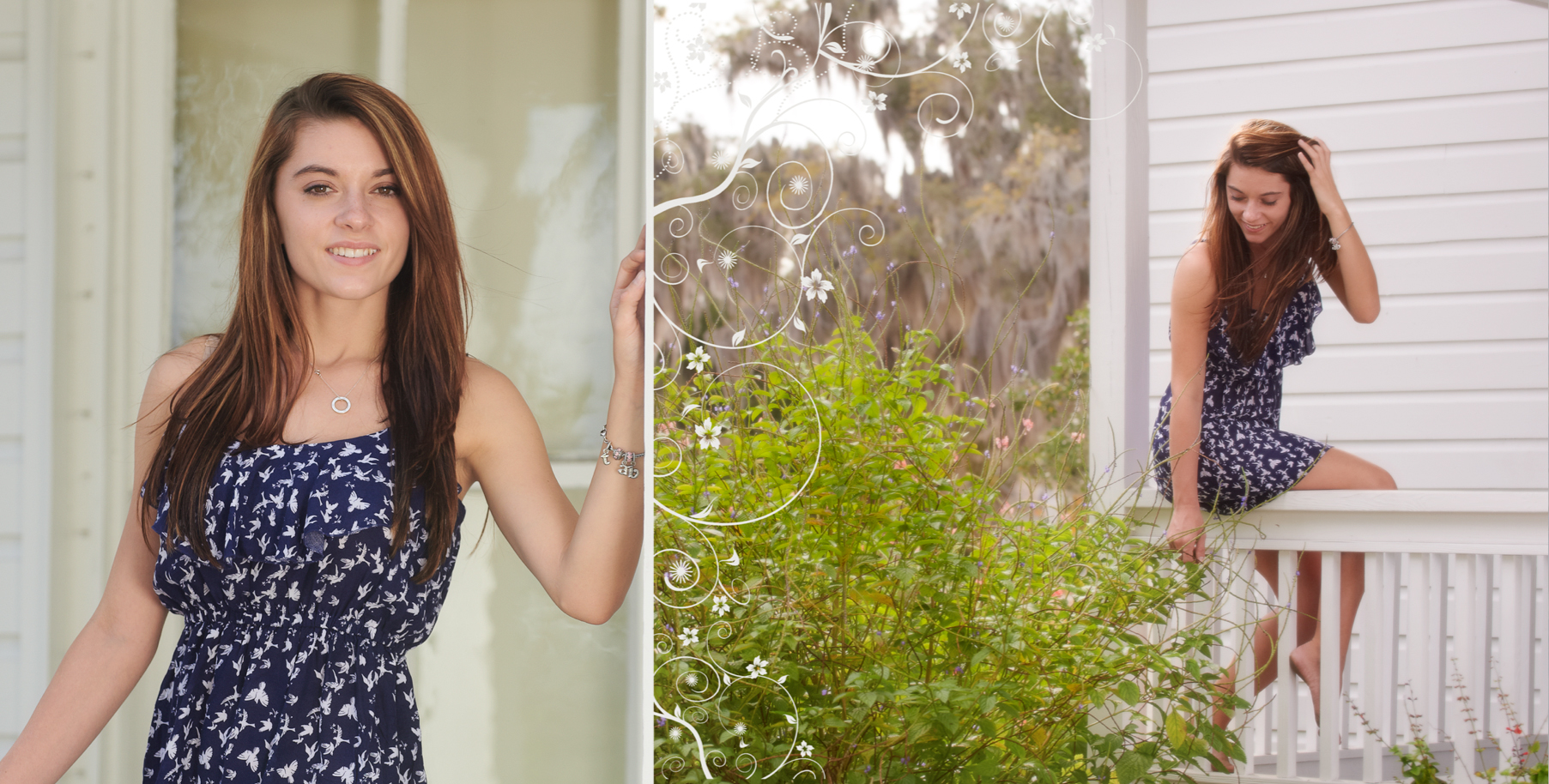 (Above) A natural country setting was next on my mind. After a wardrobe change into a blue casual dress, I used this beautiful white porch for a backdrop and created these beautiful pictures for Tabitha./span>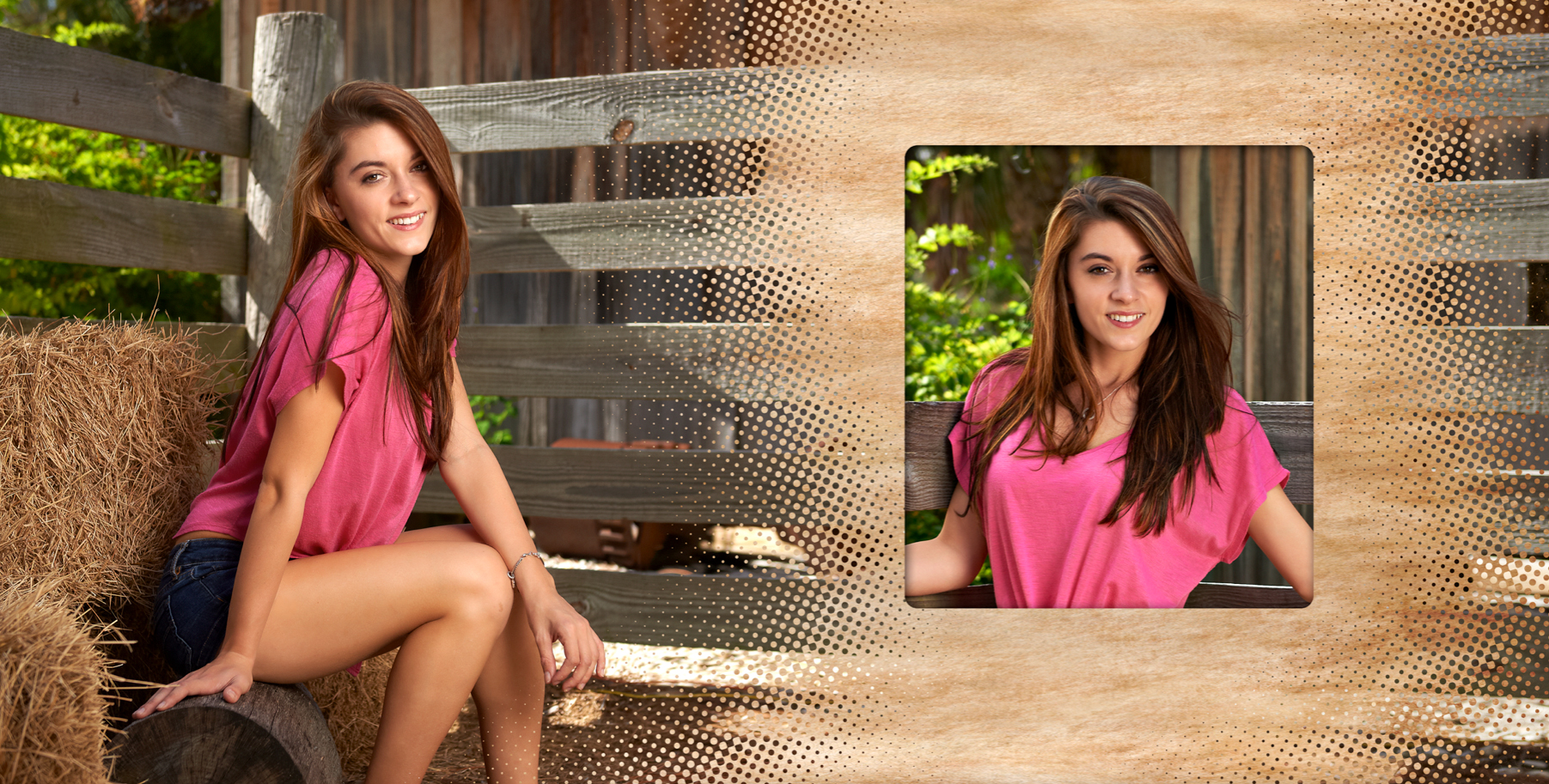 (Above) Looking for a barn look and feel, I rearranged some hay bails, flipped over a log to use as a posing stool and captured several images of Tabitha looking pretty in pink. And, after a couple of hours of shooting we where done. This high school senior session was a tremendous success!
If you would like to book a session for high school senior pictures, just give me a call to set up your session!
by Angel Navarro Photography
High School Senior Pictures
Website: http://www.angelnavarrophotography.com
Blog: http://www.angelnavarroblog.com
Facebook: "Angel Navarro Photography"
Twitter: "@Angel_Navarro"
e-Mail: angel@angelnavarrophotography.com
(941) 538-6804