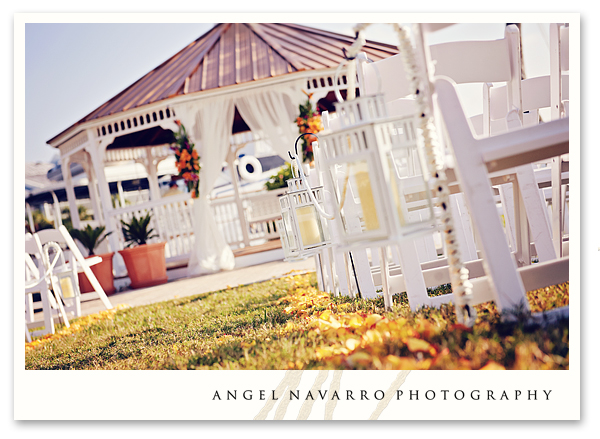 (Above) The ceremony and wedding venue on a beautiful clear and sunny day in Florida. This photo marked the start of my work at Bixby and Leigh Anne's wedding day.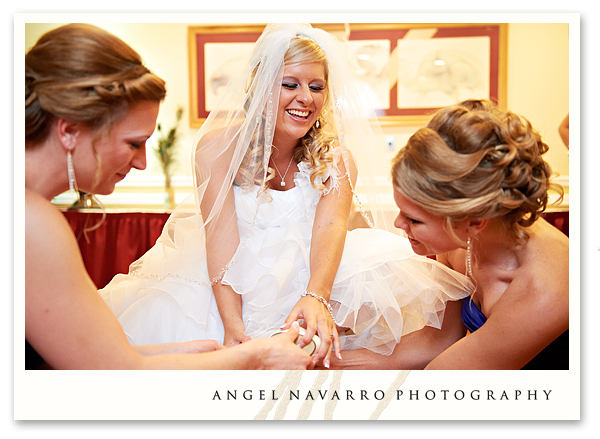 (Above) A spontaneous photograph of Leigh Anne, the bride, enjoys a moment of laughter with her bridesmaids as they help tie her dainty shoes. This is a great candid of a pre-ceremony moment on wedding day!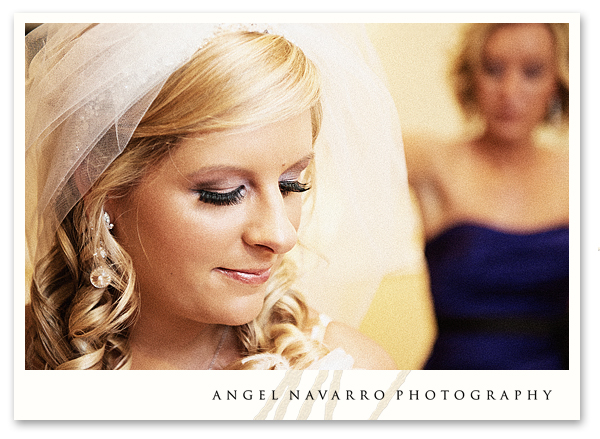 (Above) A beautiful close-up of the bride as she readies herself for the walk down the isle on her wedding day.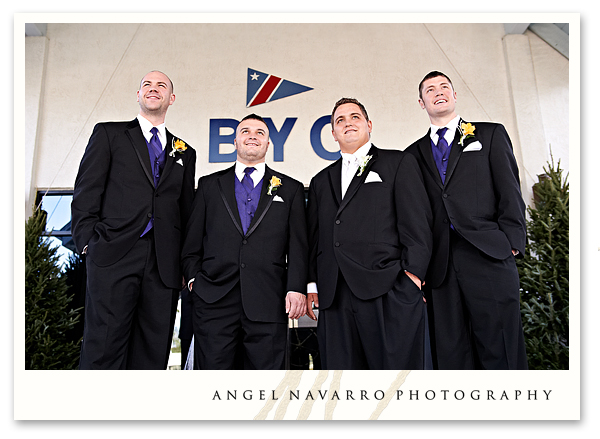 (Above) A photo of the groomsmen before the ceremony posed outside the Bradenton Yatch Club.
(Above) A beautiful photograph of a scene from a spectacular wedding day captured outdoors in Central Florida. Creative wedding photography for Sarasota, Bradenton, Clearwater, Venice and Tampa.
(Above) A whimsical and funny picture of the wedding party overlooking a late afternoon Florida sky.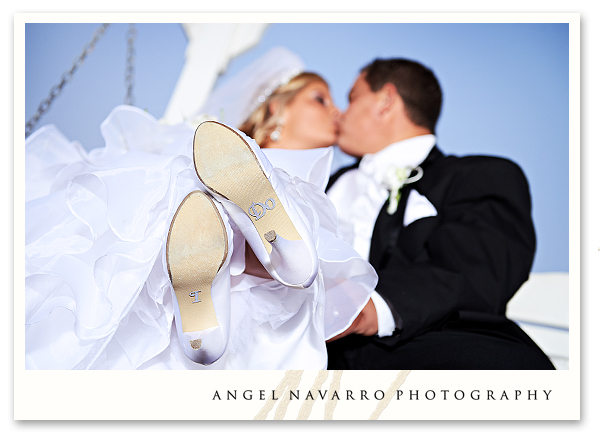 (Above) The bride and groom kiss, seated on a bench showing of the "I Do" stamped on the bottom of the bride's shoes.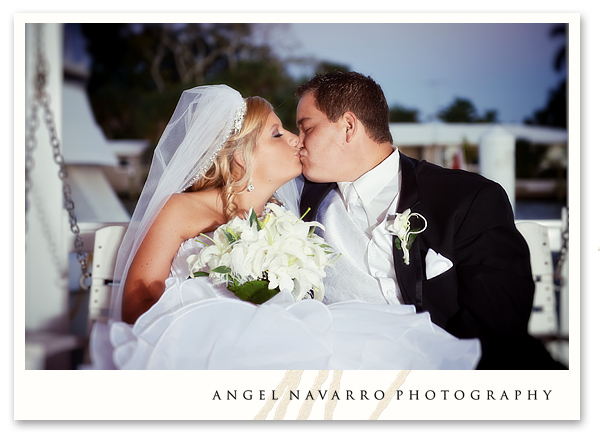 (Above) A follow-up wedding picture of Bixby and Leigh Anne kissing on their wedding day.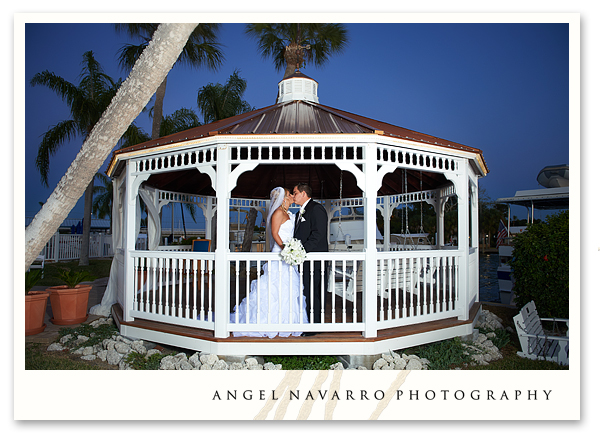 (Above) A great wedding picture of the newlyweds kissing inside a gazebo under the late afternoon sky.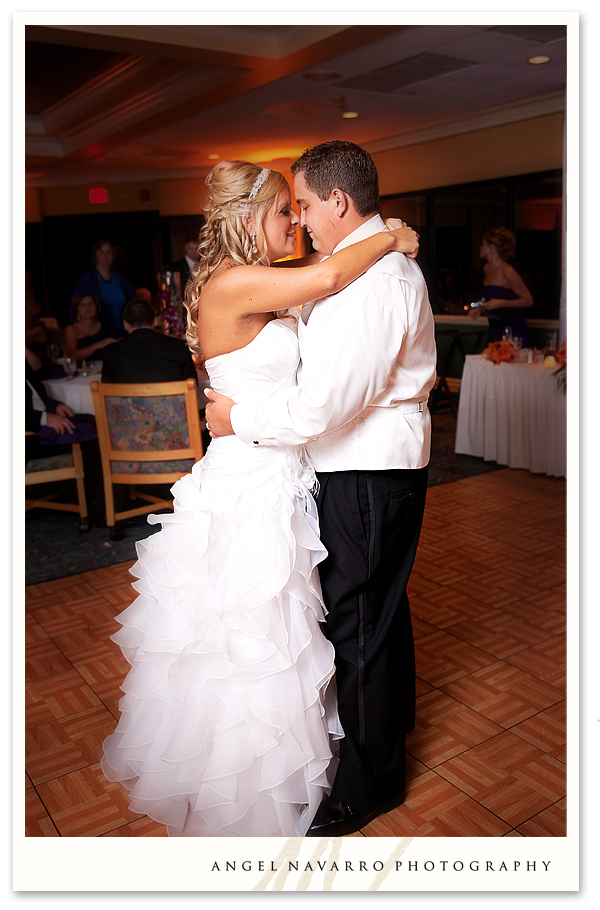 (Above) Bixby and Leigh Anne enjoy their first dance as husband and wife on the reception of their wedding day with lots of family and friends.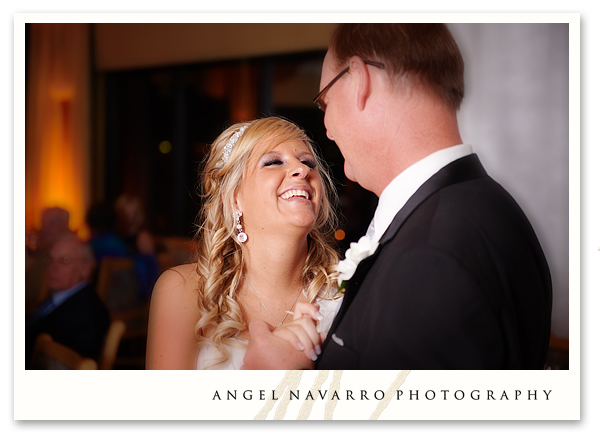 (Above) The father dances with his beautiful young bride during their "father and daughter dance".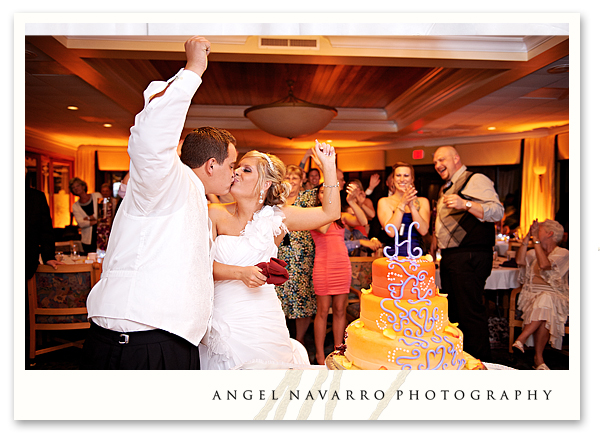 (Above) Guest cheer in the background as the bride and groom cut their wedding cake and offer a wedding day 'horaah'.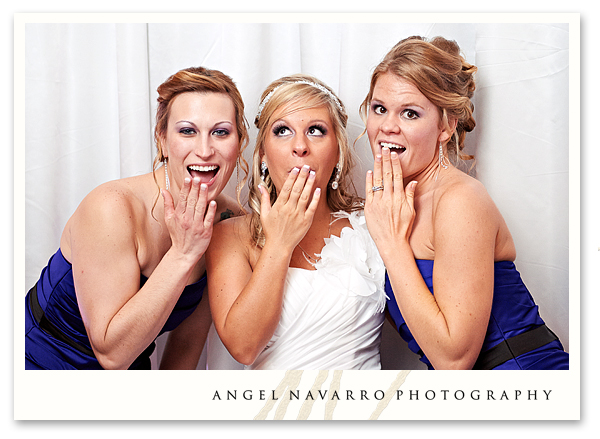 (Above) A candid picture during the reception of the bride and two bridesmaids in a silly moment.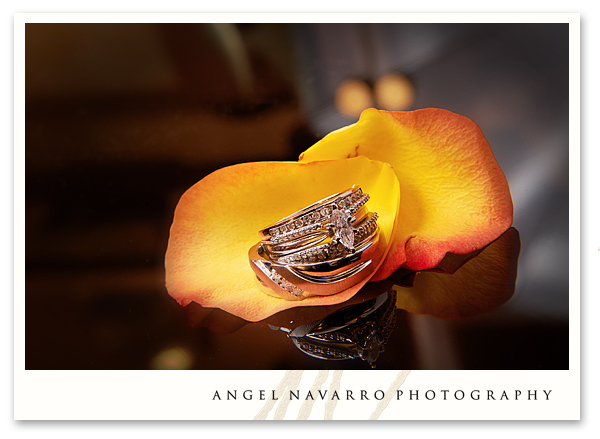 (Above) I strive to create a creative ring photo for every wedding. The yellow pedals seen in this photo, offer a great contrast while maintaining the 'earth tone' color palette.
by Angel Navarro Photography
Professional Wedding Photography
Website: http://www.angelnavarrophotography.com
Blog: http://www.angelnavarroblog.com
Facebook: "Angel Navarro Photography"
Twitter: "@Angel_Navarro"
e-Mail: angel@angelnavarrophotography.com
(941) 538-6804