T R I S H A and J A S O N were married on a sandy beach in Bradenton, Florida, and theirs was a destination wedding. The wedding photography below will tell the story of their wedding day – photography by Angel Navarro.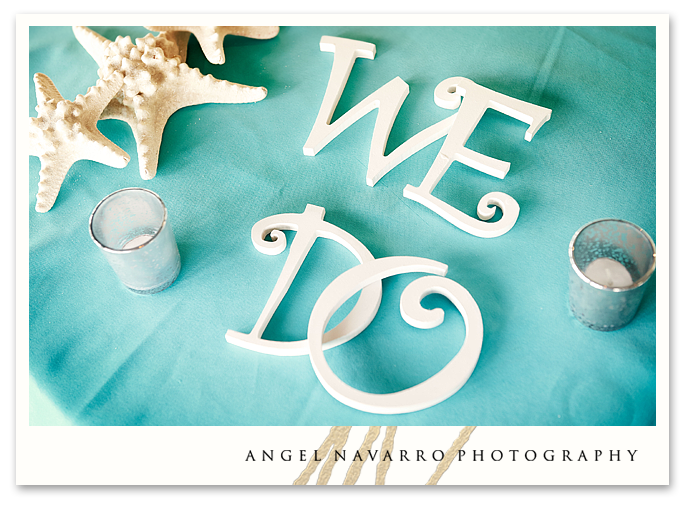 (Above) I am always looking for motifs at weddings to photograph in part because so much time and effort is put into creating them, but also because the serve as graphic elements in my clients storybooks and wedding albums. This particular motif says it all, "We Do".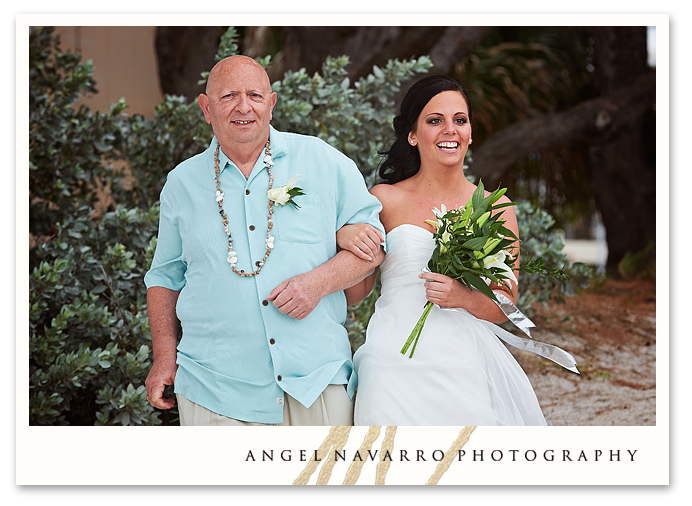 (Above) Here Dad (on left obviously) was mesmerized by my camera lens, but the bride (Trisha) was super excited to see her groom (Jason) waiting for her at the altar. The expression on her face is priceless and as every bride, she looked beautiful!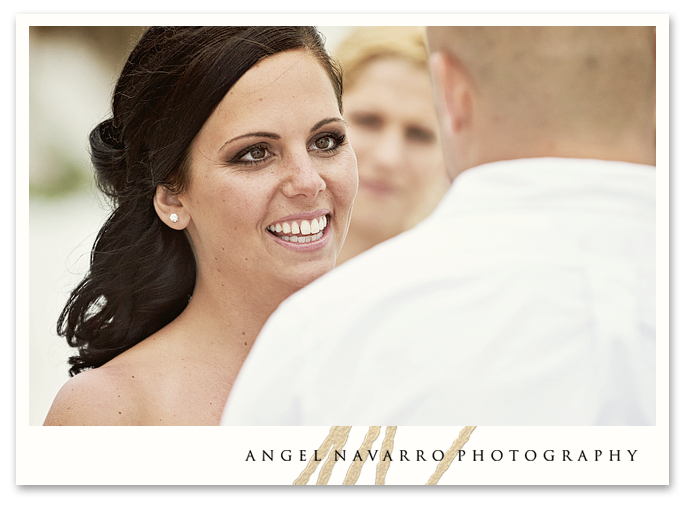 (Above) As Jason pronounced his wedding vows to Trisha, I captured this close-up of the joy in her eyes as Jason spoke.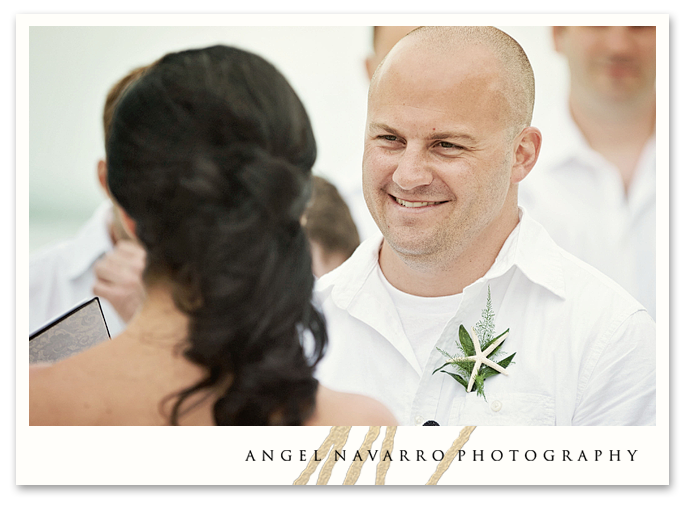 (Above) Now it was Trisha's turn to pronounce her wedding vows and I turned my camera to Jason and say he was quite stoked to hear the words of his soon-to-be-wife.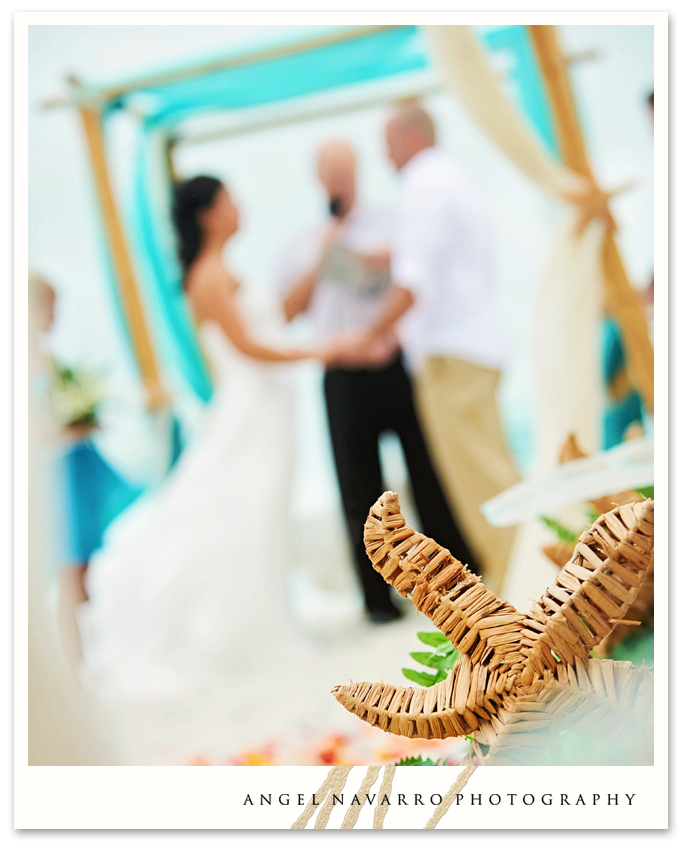 (Above) This image speaks a thousand words. It captures exactly what I witnessed – a romantic destination beach wedding with soft colors blowing in the wind. This is one of my favorite images since this is the way I believe people envision a destination beach wedding.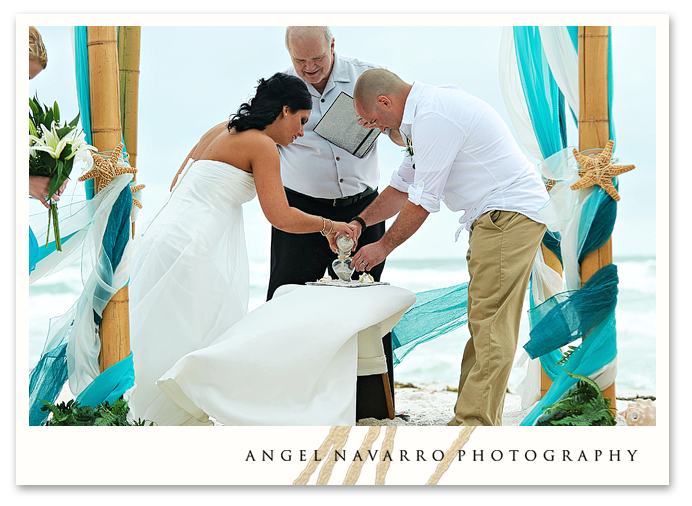 (Above) The sand pouring ritual – Jason and Trisha both pour the contents of their vessels into an empty vessel symbolizing the combined commitment of their lives as "one".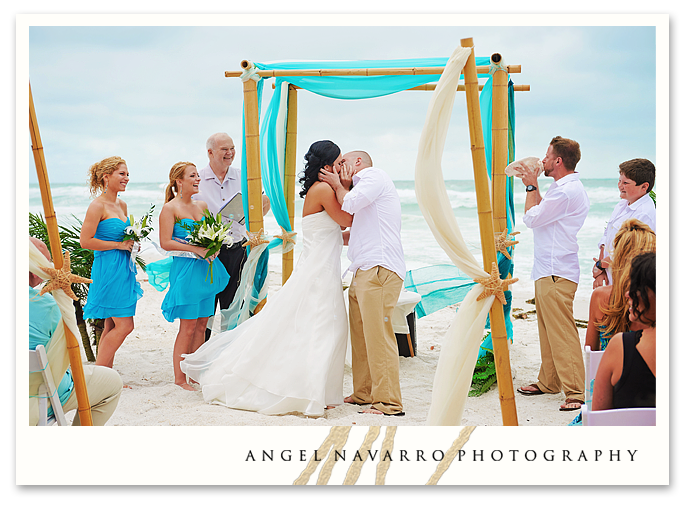 (Above) What a spectacular scene as Jason and Trisha kiss for the first time as husband and wife. I was intrigued by the groomsmen blowing on the sea shell 'thingy'.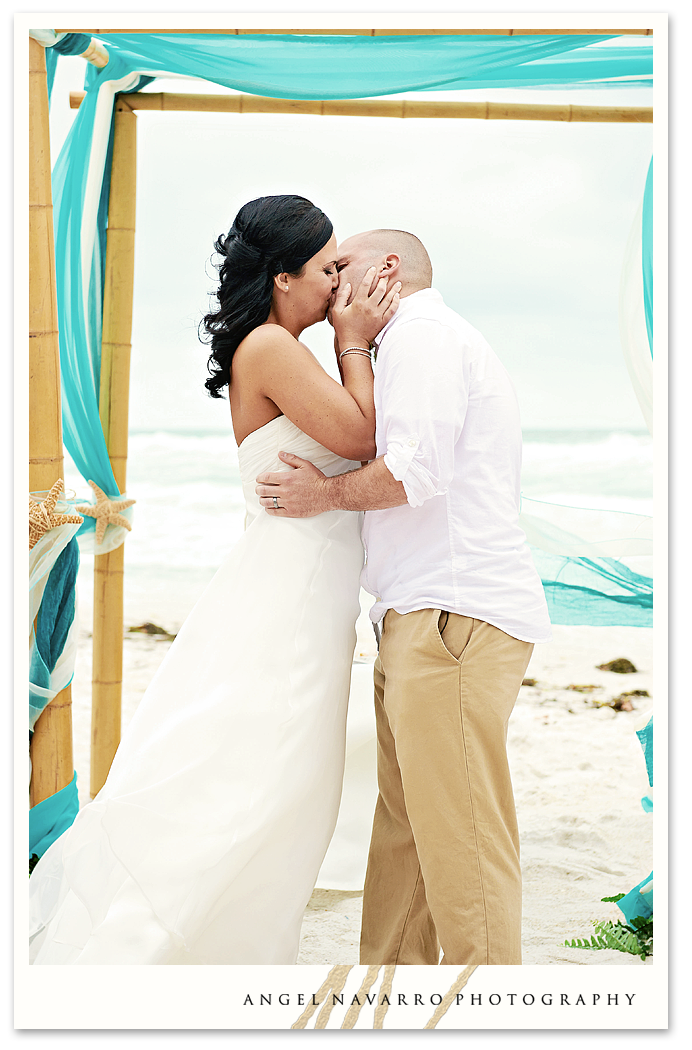 (Above) A close-up of the 'first kiss' at the altar.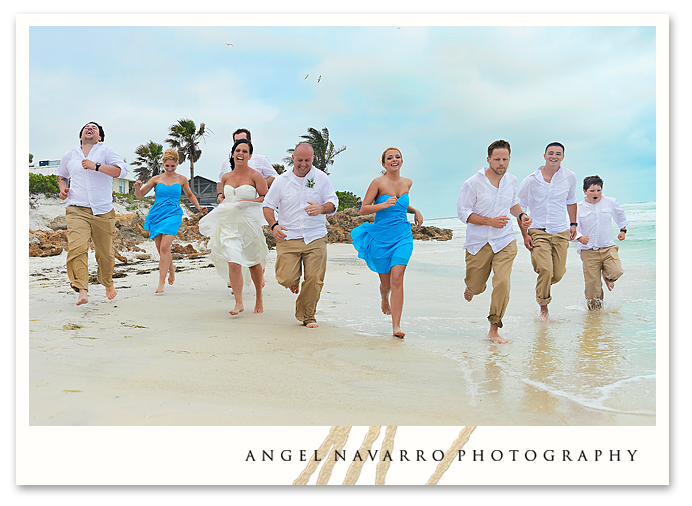 (Above) We had a lot of fun staging this shot by having the entire wedding party running alongside the water towards me as I took this shot. It did take several attempt and in the end 'fun' prevailed!/span>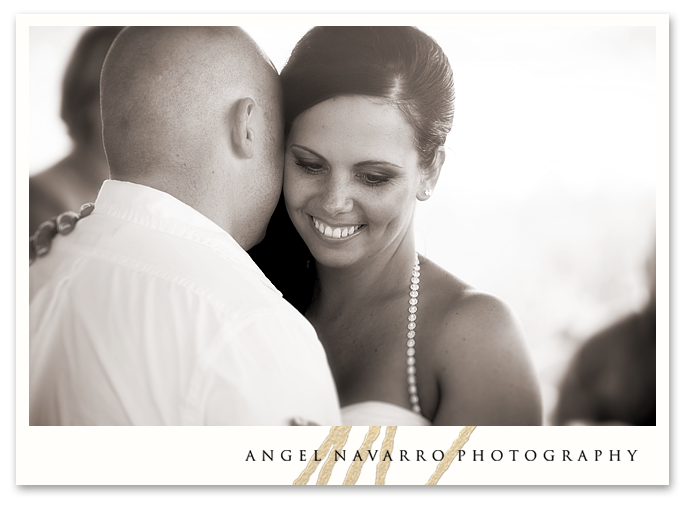 (Above) Trisha and Jason's first dance together. I'm not sure what Jason was whispering, but I am certain that Trisha was enjoying every bit of it. She looks so pretty!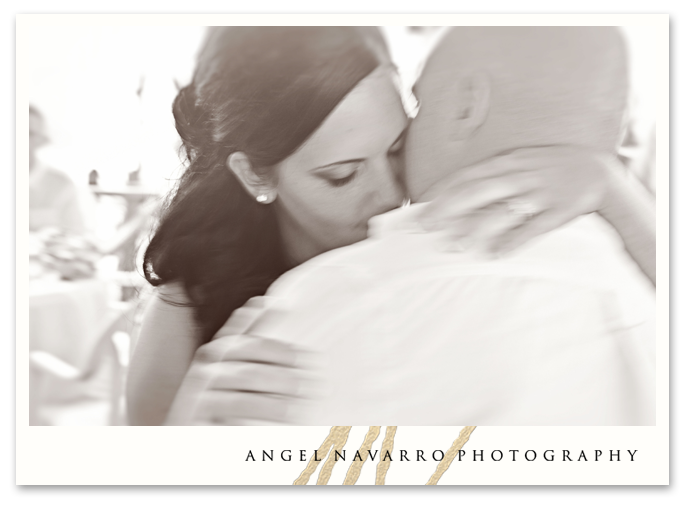 (Above) Another romantic moment captured on the dance floor of Trish and Jason's wedding reception at The Beach House in Bradenton Beach, Florida.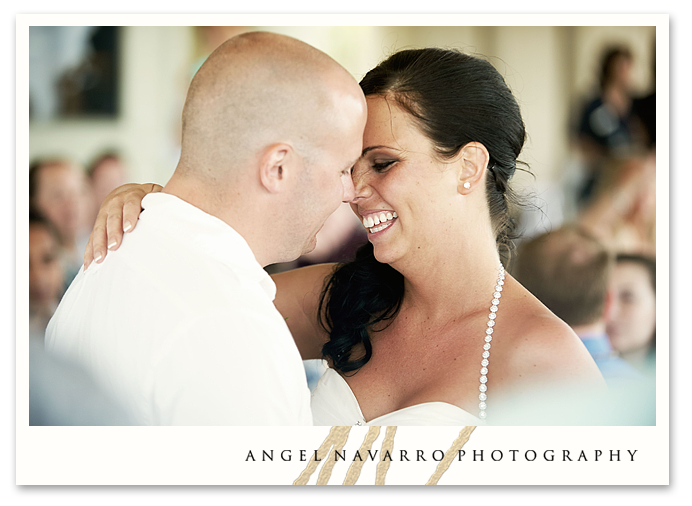 (Above) A fun exchange of laughter between Jason and Trisha as they dance their first dance as husband and wife.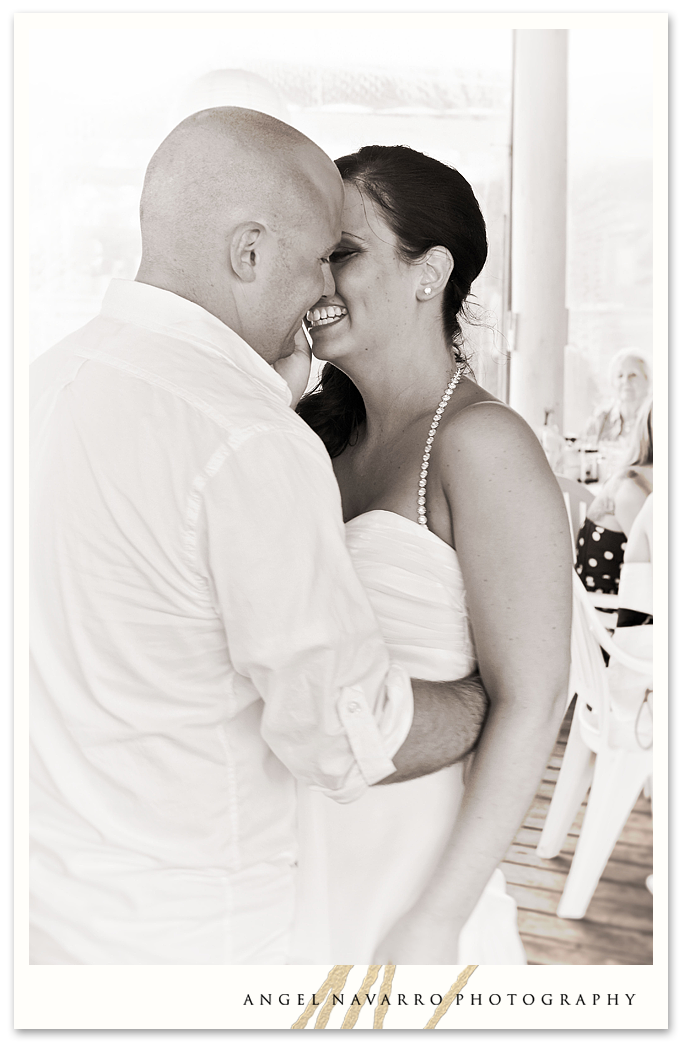 (Above) I do enjoy this image with the romance happening between the bride and her groom, but I purposely juxtaposed Jason and Trish agains the elderly women staring at them in the background. In a way, I saw the spectator in the background enjoying their first dance almost vicariously (here's the definition of vicariously).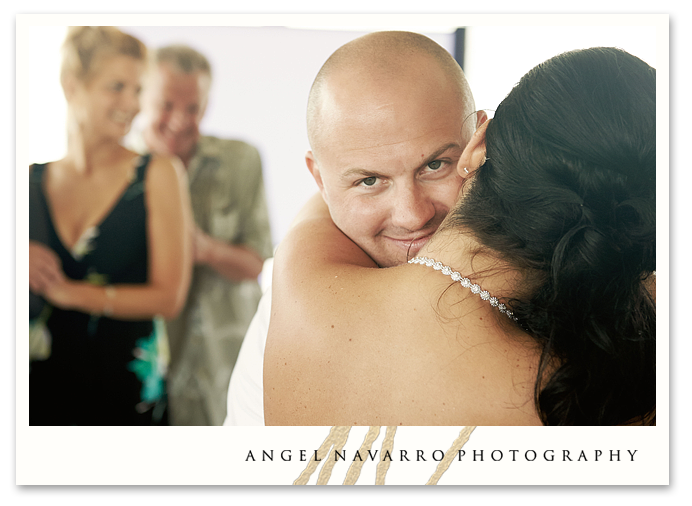 (Above) Jason gave me a 'peevish' look as he held his beautiful wife in his arms.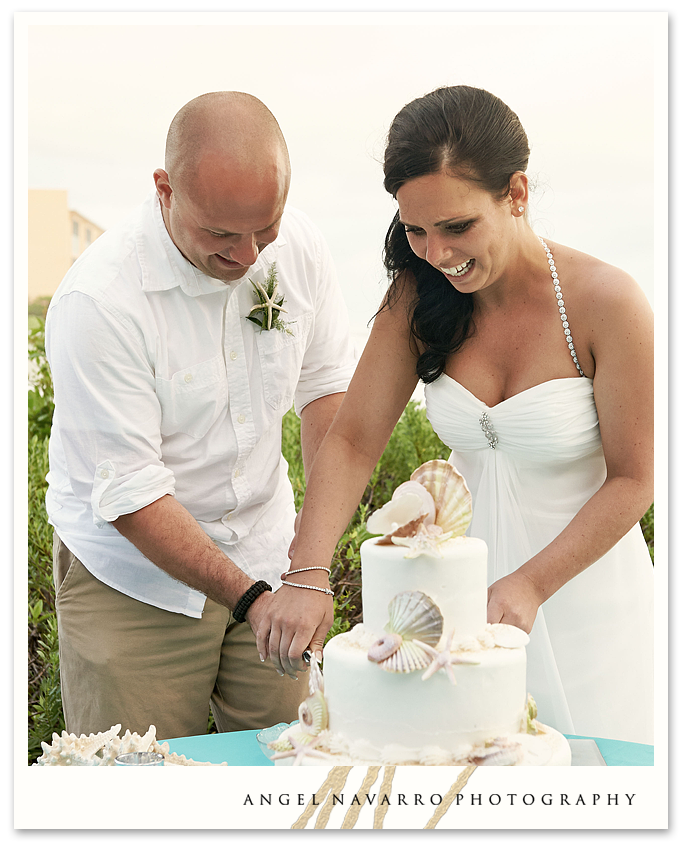 (Above) The cutting of the cake.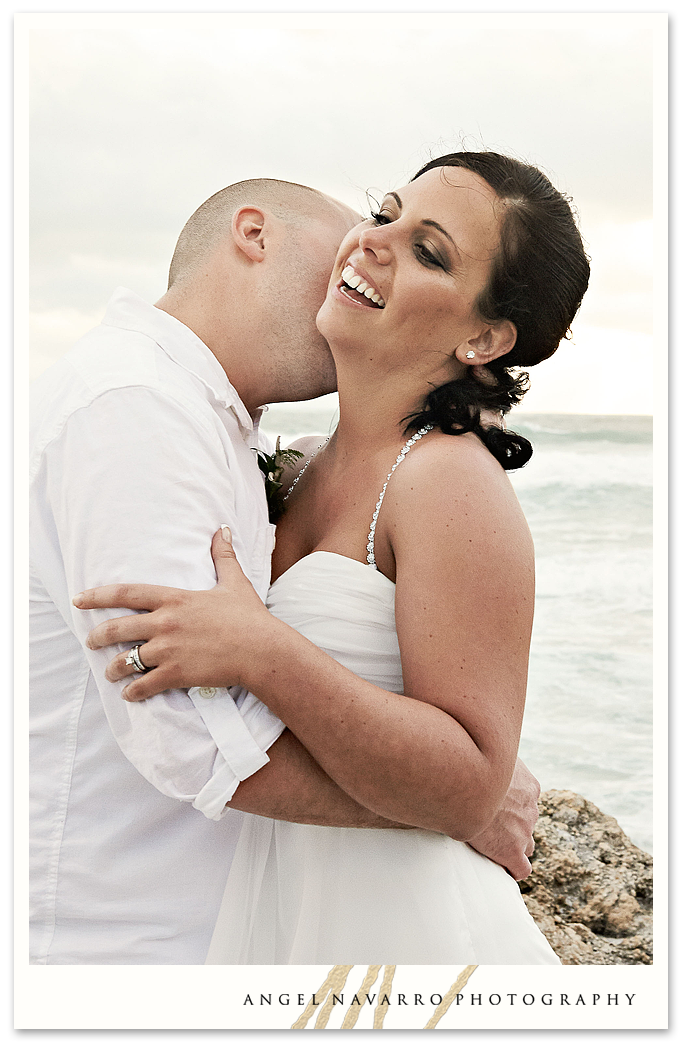 (Above) I asked Jason and Trish to accompany me outside of the venue for some late afternoon wedding portraits on the beach.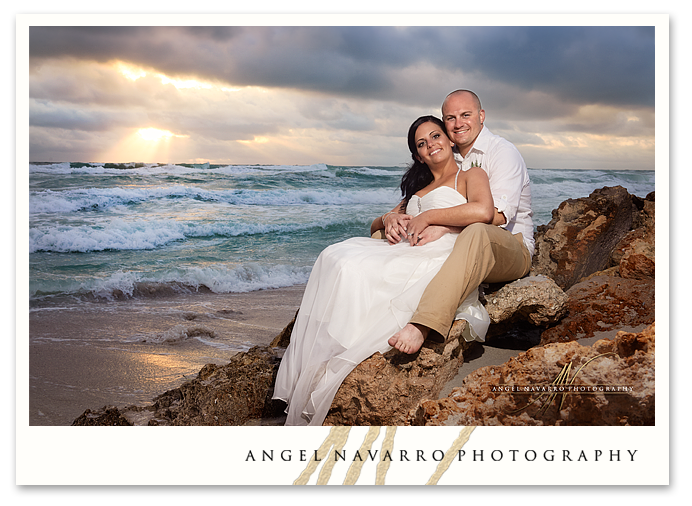 (Above) My signature image of Jason and Trisha's wedding day. This is a truly picturesque image with the crashing waves in the background and colorful skies. On a last note, it was a privilege to capture Jason and Trisha's wedding photography during their destination wedding. Here in sunny Florida, we enjoy some of nature's best backgrounds and as a photographer I am very thankful for God's creation.
Thinking of a destination wedding? Click
"HERE"
to get more information, receive pricing or reserve your date.
by Angel Navarro Photography
Professional Wedding Photography
Website: http://www.angelnavarrophotography.com
Blog: http://www.angelnavarroblog.com
Facebook: "Angel Navarro Photography"
Twitter: "@Angel_Navarro"
e-Mail: angel@angelnavarrophotography.com
(941) 538-6804