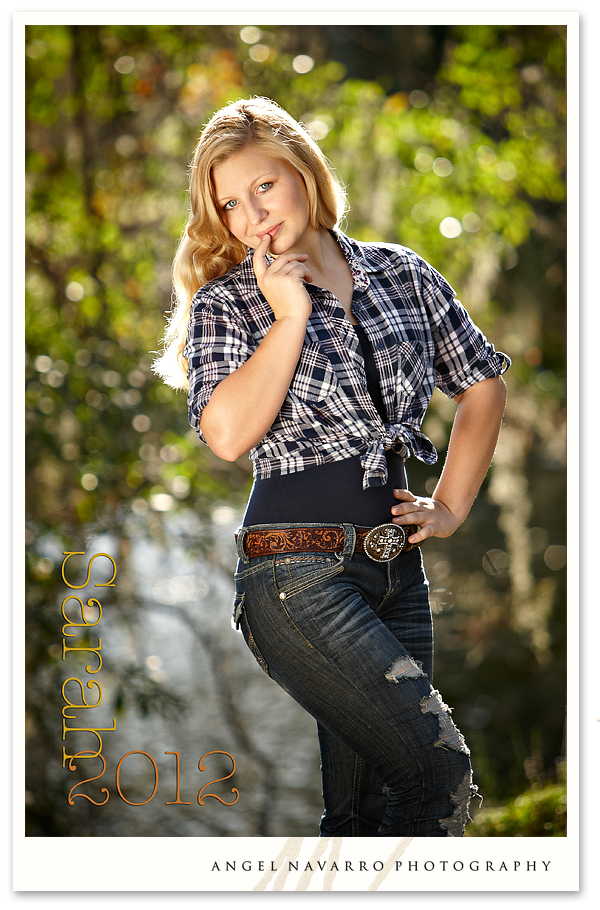 (Above) I started Sarah's senior session in a wooded area overlooking a pond. This senior picture turned out spectacular with the lush and green background blurred out intentionally. Sarah's expression was right on the mark. Sarah is a natural photogenic high school senior.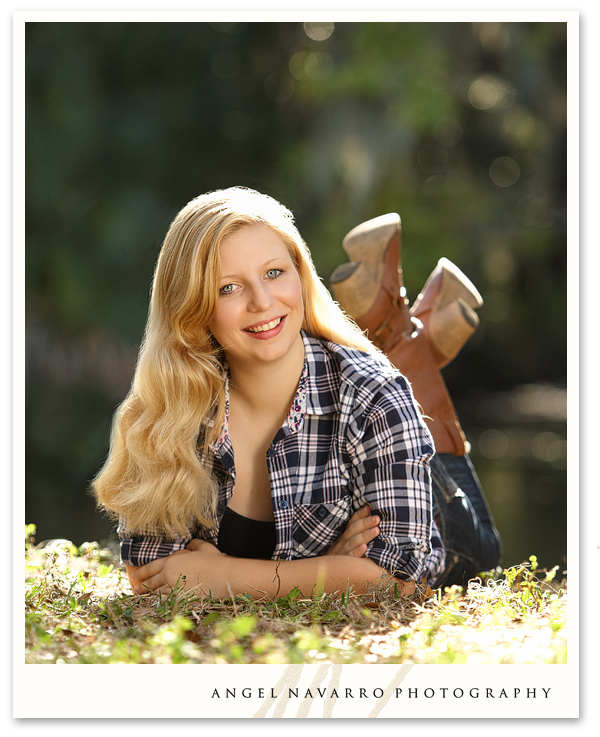 (Above) Sarah's beautiful long blond hair lent itself perfectly for this next senior picture. Posed on the ground and asked to keep her posture high, she turned out a terrific photo. This senior picture and pose is requested of me quite often during my senior sessions.
(Above) Next, Sarah put on her ballerina dance clothes. We visited a nearby location overlooking the beautiful Sarasota Bay for our next senior portrait. She looks the part of a dancer as she ties her dancing shoes.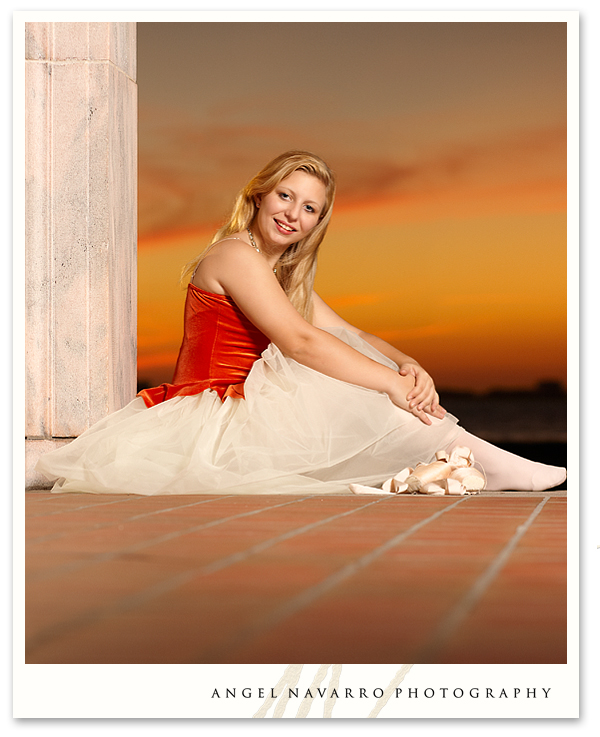 (Above) The next photo required that I practically kiss the ground with camera in hand. I love the blurriness of the foreground floor in this senior picture of Sarah. The "red hot" burning sunset adds a beautiful backdrop to this senior photo.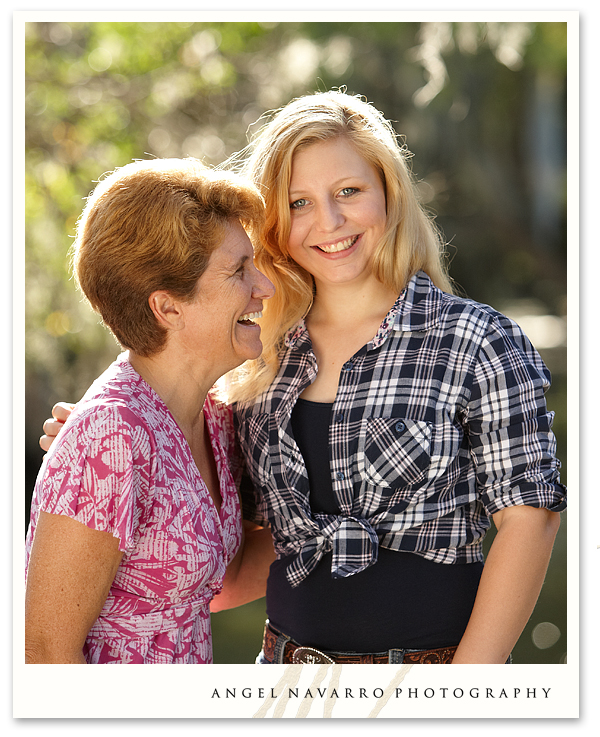 (Above) I added this photo of Sarah and her mom to show that my sessions are as fun as they are creative.
by Angel Navarro Photography
Florida Wedding Photographer
website: http://www.angelnavarrophotography.com
blog: http://www.angelnavarroblog.com
Facebook: "Angel Navarro Photography"
Twitter: "@Angel_Navarro"
e-mail: angel@angelnavarrophotography.com
(941) 538-6804