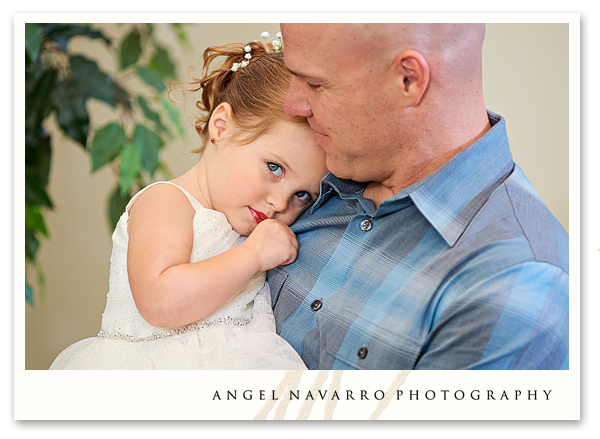 (Above) Who can rival the beauty and innocence of a child? Is she a cutie or what! This little bridesmaid had some butterflies moments before the ceremony. But, after a little bit of cradling in her dad's arms, she was ready!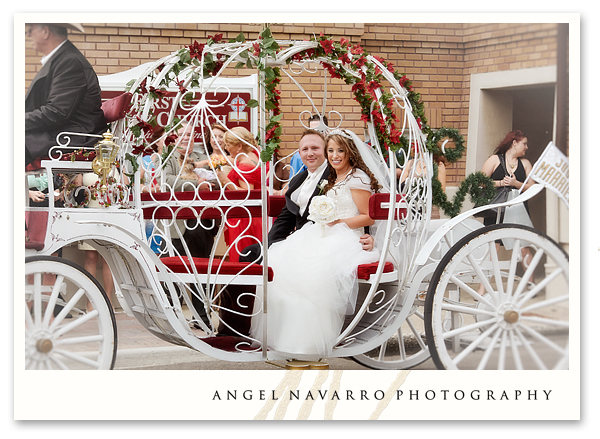 (Above) A fairytale wedding always begins with a carriage and finishes with a kiss. John and Crystal's wedding day began with a carriage ride to the altar.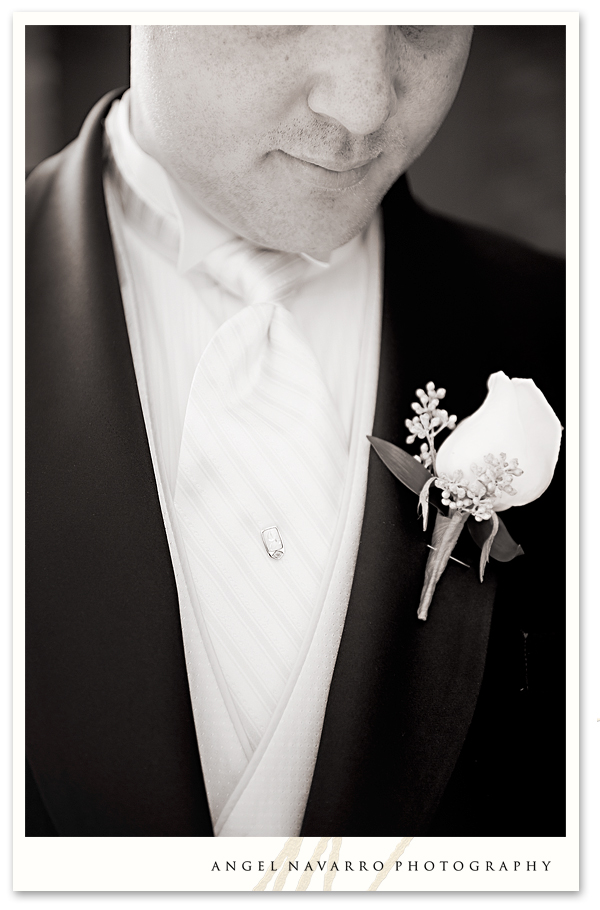 (Above) Prior to the ceremony, I had the opportunity to create a few portraits of John and the groomsmen. In this photo I zeroed in on lepel and boutonnière.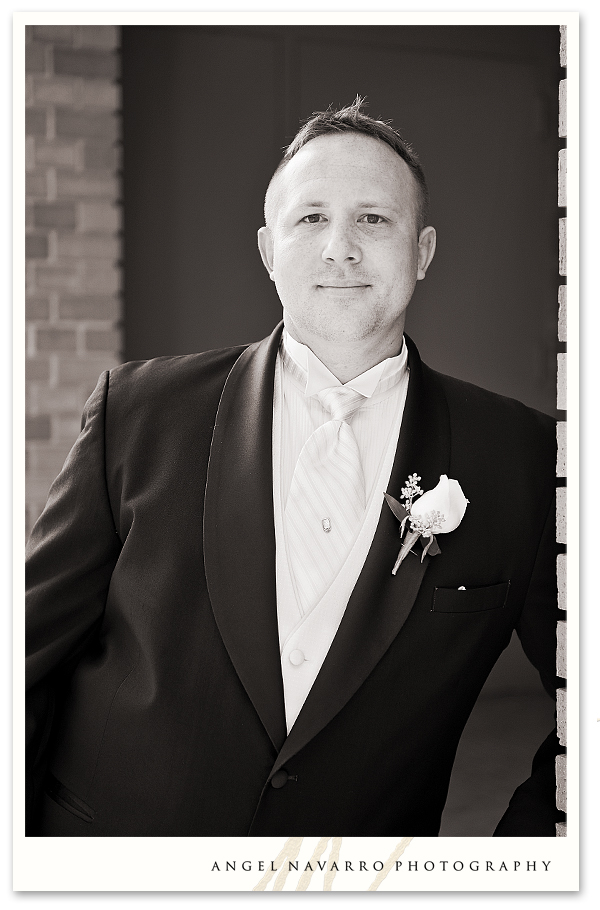 (Above) Dressed to the hilt, John poses for this assertive-looking portrait just outside the church.
(Above) This is a picture of an excite and happy groom! It was an exciting moment seeing his beautiful bride walking towards the altar.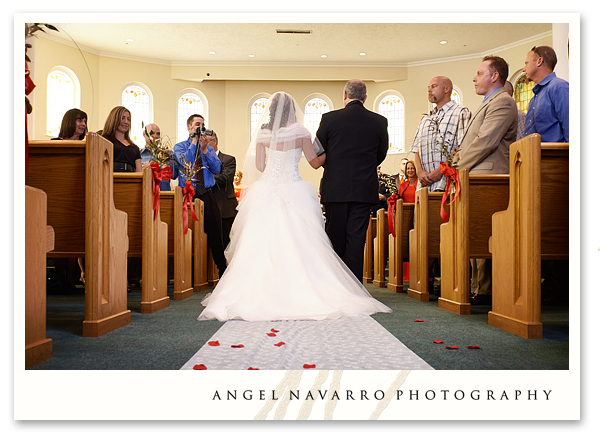 (Above) As the bride and her father passed by me, I caught this angle of the procession with neighboring guests in the periphery.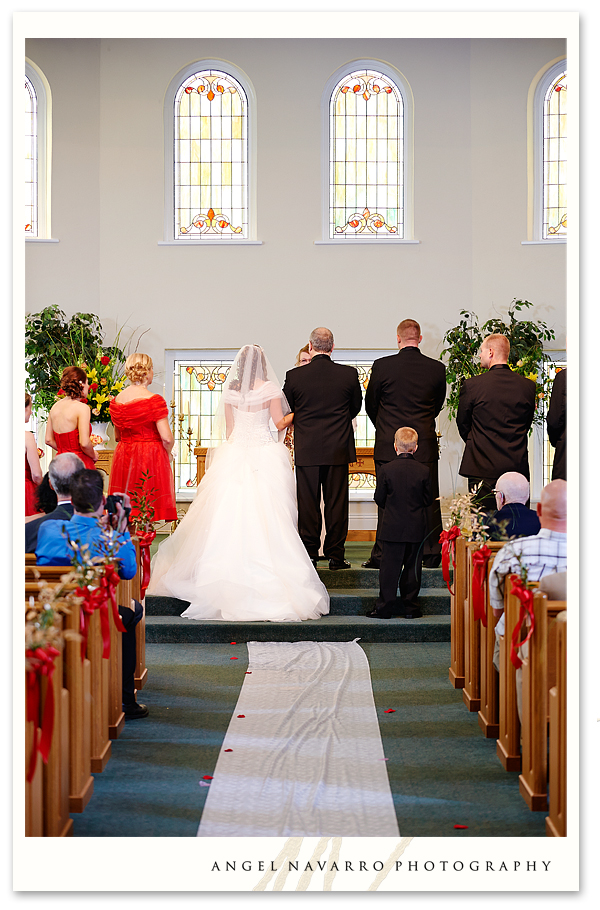 (Above) Now at the altar, the father readies himself for the bitter-sweet moment when he must placed his little girl into the arms of her soon-to-be-husband.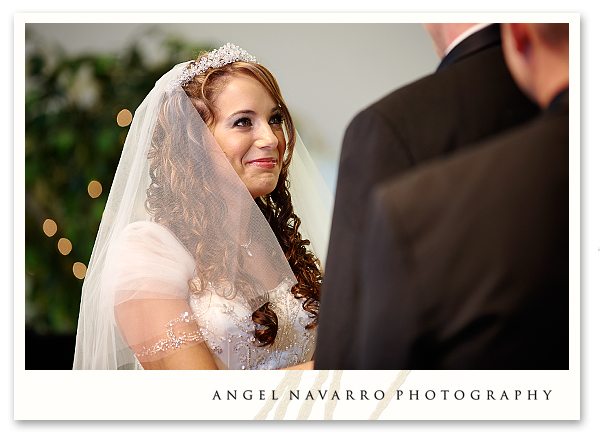 (Above) Crystal looks intently into the eyes of John as he pronounces his wedding vows to her.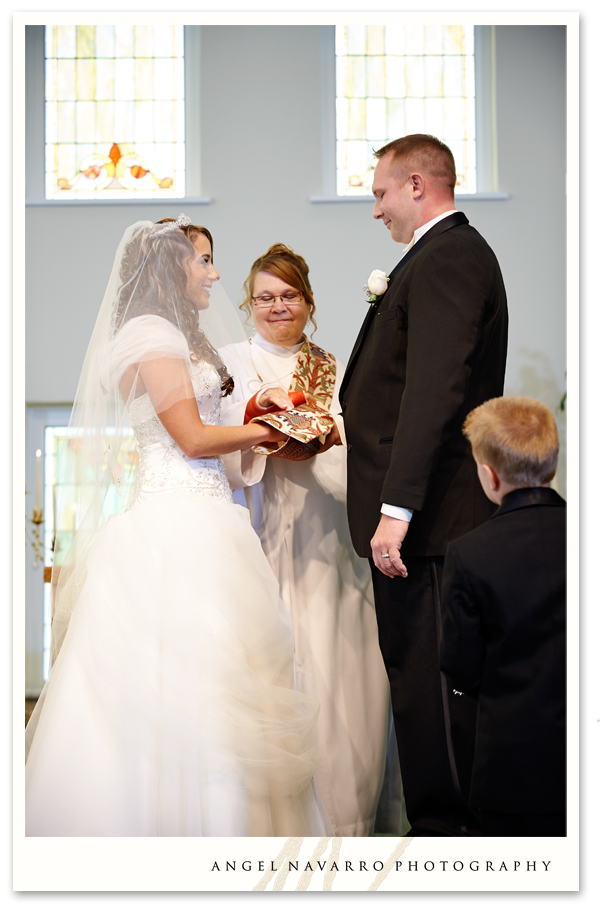 (Above) A picture of the officiant blessing their union as man and wife.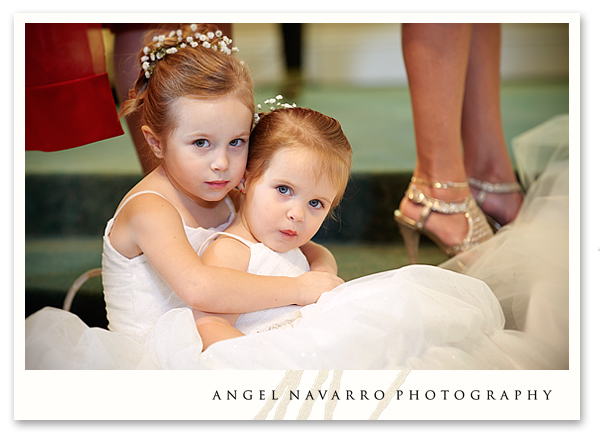 (Above) "Sitting on the job" is what came to mind as I snapped this picture of the flower girls. What an opportune moment!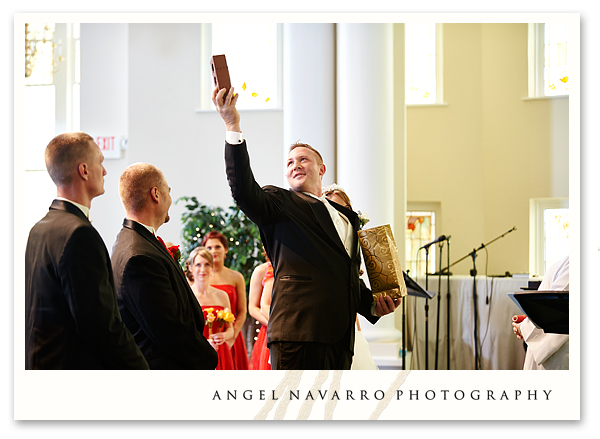 (Above) A special gift from the officiant for John. This brick represents the first building stone to go into building his new home. Though I know John prepared a nice place to retire into with his wife, Crystal, I understood perfectly what this symbolism was conveying to them both.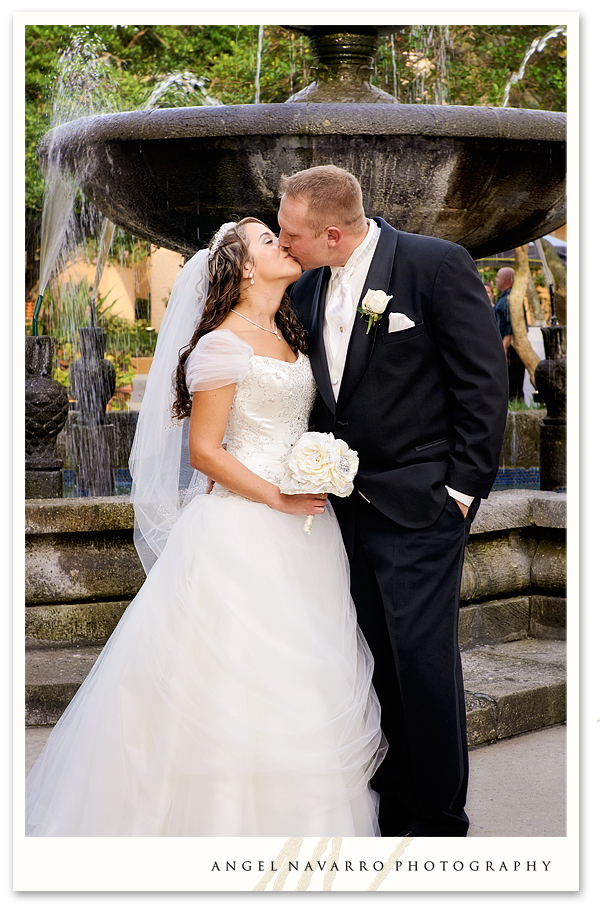 (Above) Now at the reception, I had the opportunity to carve out some really nice outdoor portraits for the newlyweds. This once in particular was capture in front of a really nice fountain in a courtyard.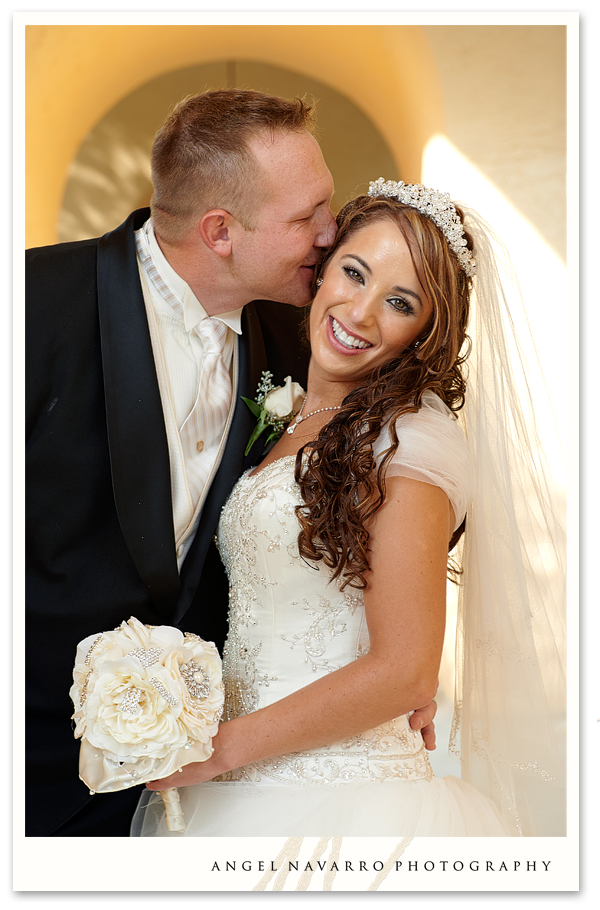 (Above) This next wedding portrait was capture in a semi-lit hallway with repeating arches. I love the expression and feeling in this great-looking portrait of John and Crystal!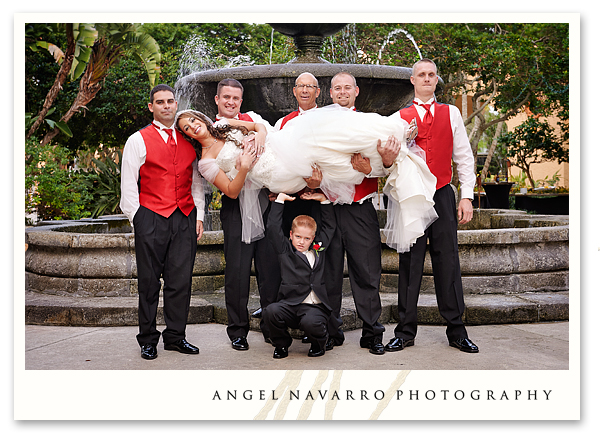 (Above) A little fun with the wedding party as they held Crystal in the air attempting to make it seem like the ring bearer was lifting up the bride.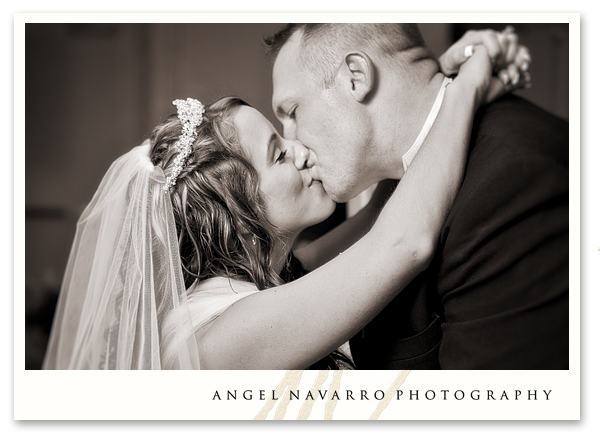 (Above) I captured this kiss during John and Crystal's first dance as husband and wife.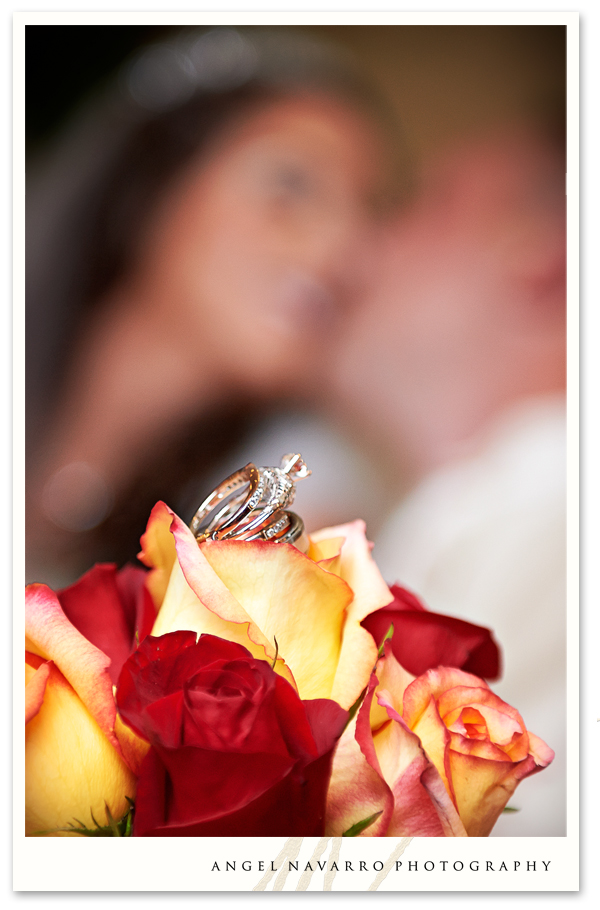 (Above) A little bit of creativity using their wedding rings, a flower arrangement and the newlyweds as a backdrop.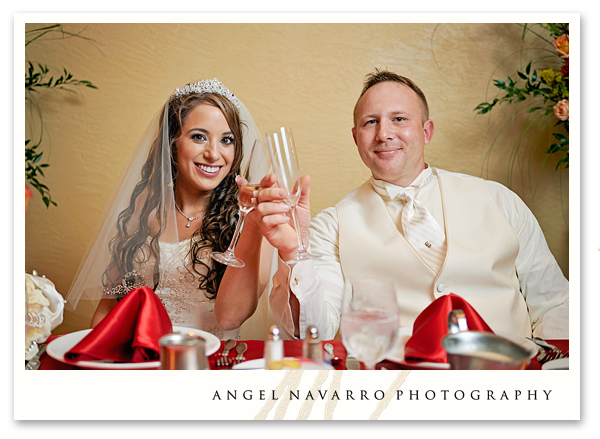 (Above) The wedding couple share a toast with me as I captured this picture of them at their reception table.
by Angel Navarro Photography
Professional Wedding Photography
Website: http://www.angelnavarrophotography.com
Blog: http://www.angelnavarroblog.com
Facebook: "Angel Navarro Photography"
Twitter: "@Angel_Navarro"
e-Mail: angel@angelnavarrophotography.com
(941) 538-6804