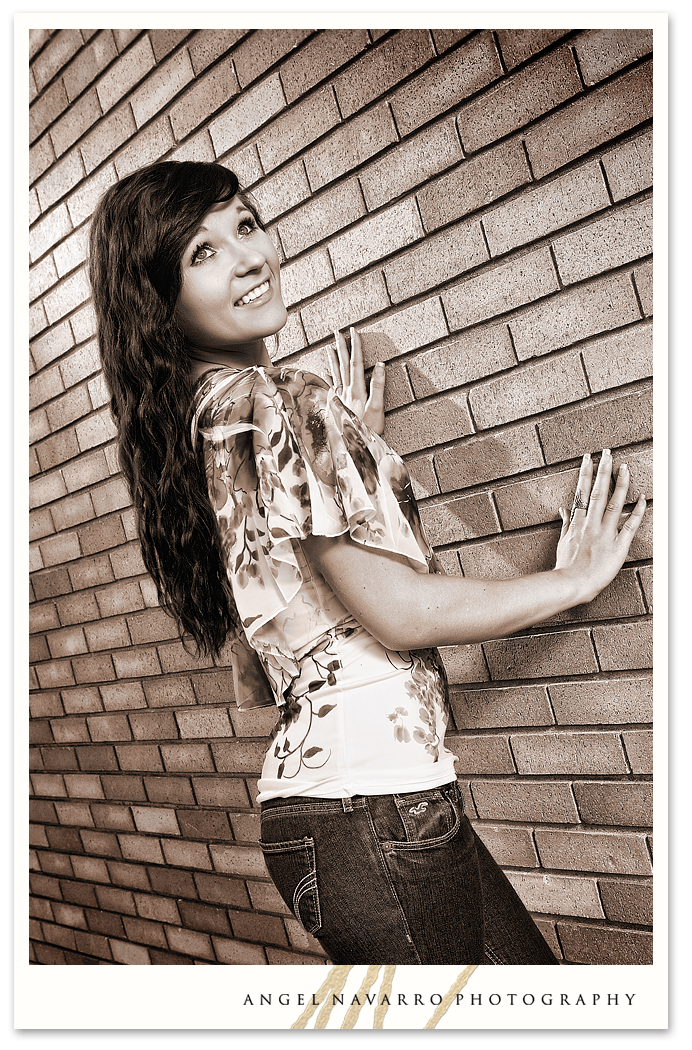 (Above and below) I captured some really nice images for high school senior Amanda during her senior portrait session in Bradenton, Florida. Everything was captured outdoors in several urban-like settings. My client (and her mom) were a delight to work with and a lot of fun. I presented mom with my iPad so she could instantly preview all the shots as I was creating them and that impressed her quite a bit. This first image was captured in front of a brick wall for a hip urban look.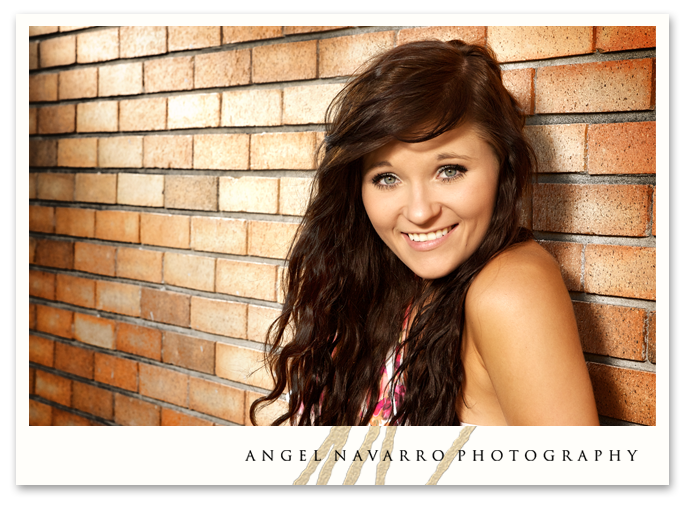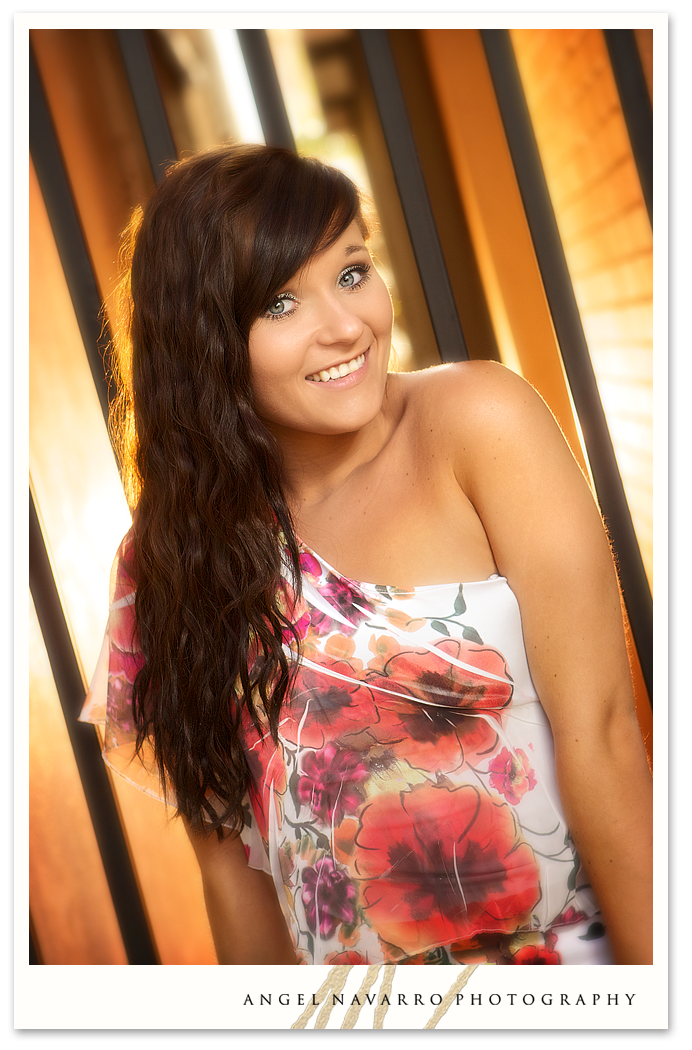 (Above) In this photo, Amanda looks simply stunning. I decided to add a strong back light with an amber gel to accent her hair and introduce added warmth.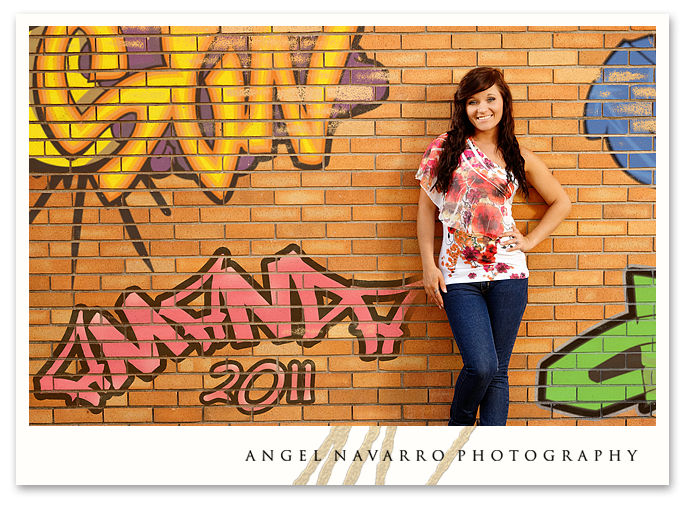 (Above) I can't think of a better backdrop that a graffiti wall for a hip high school senior portrait. The horizontal orientation allows the graffiti to play into the portrait with Amanda.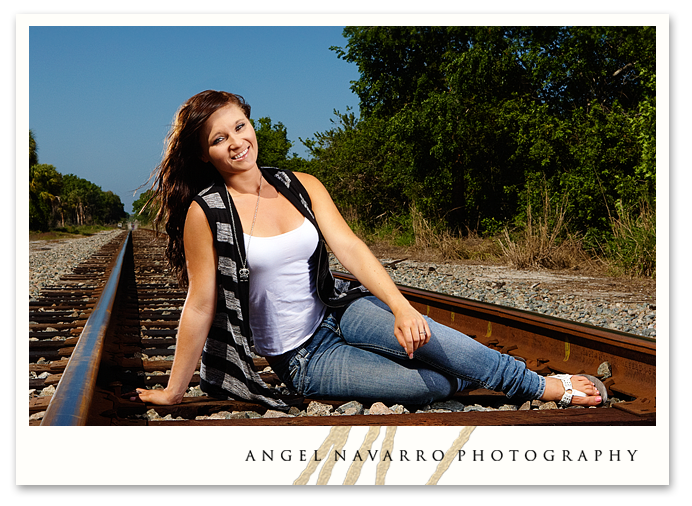 (Above and below) Railroad tracks lend to these images both perspective and visual interest. I attempted to create a contrast in this image by clashing two elements: the grungy look of the railroad tracks and the dainty appeal of a pretty young woman.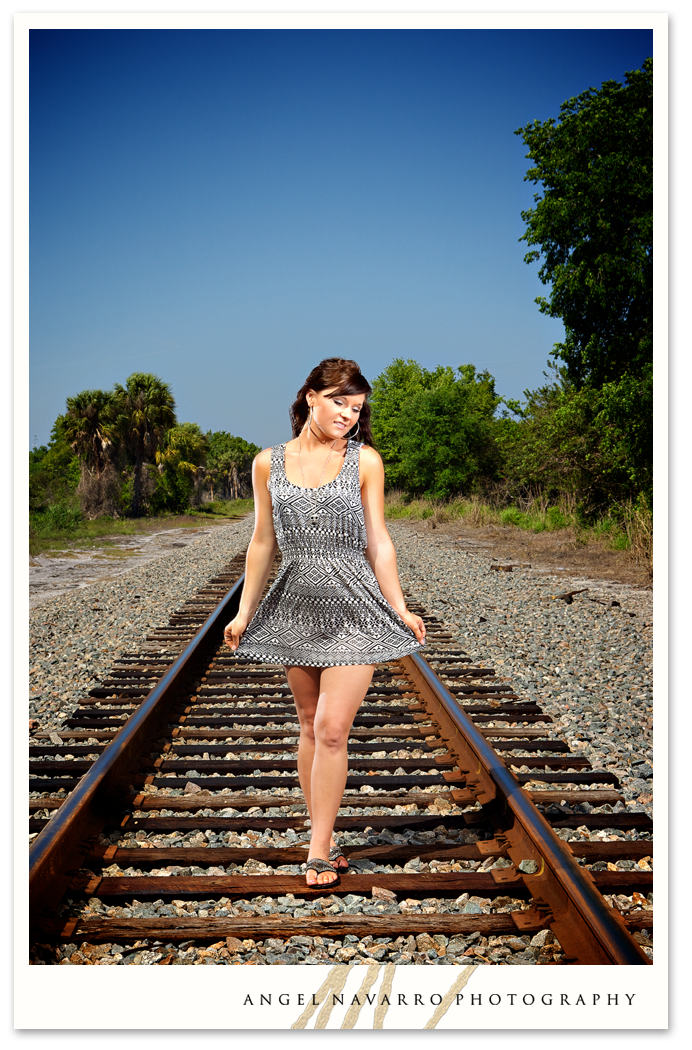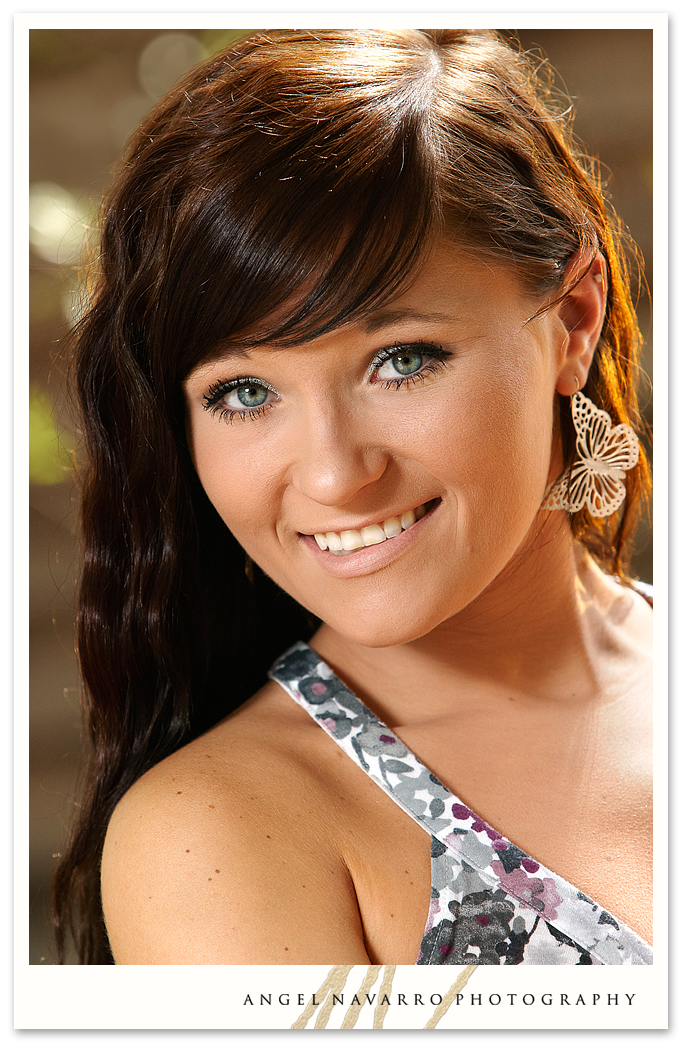 (Above and below) Using the side of a barn, I took advantage of a strong backlight to light Amanda's hair from behind using natural light and then using flash to light her face. In both of these shots, Amanda is killing it!!!.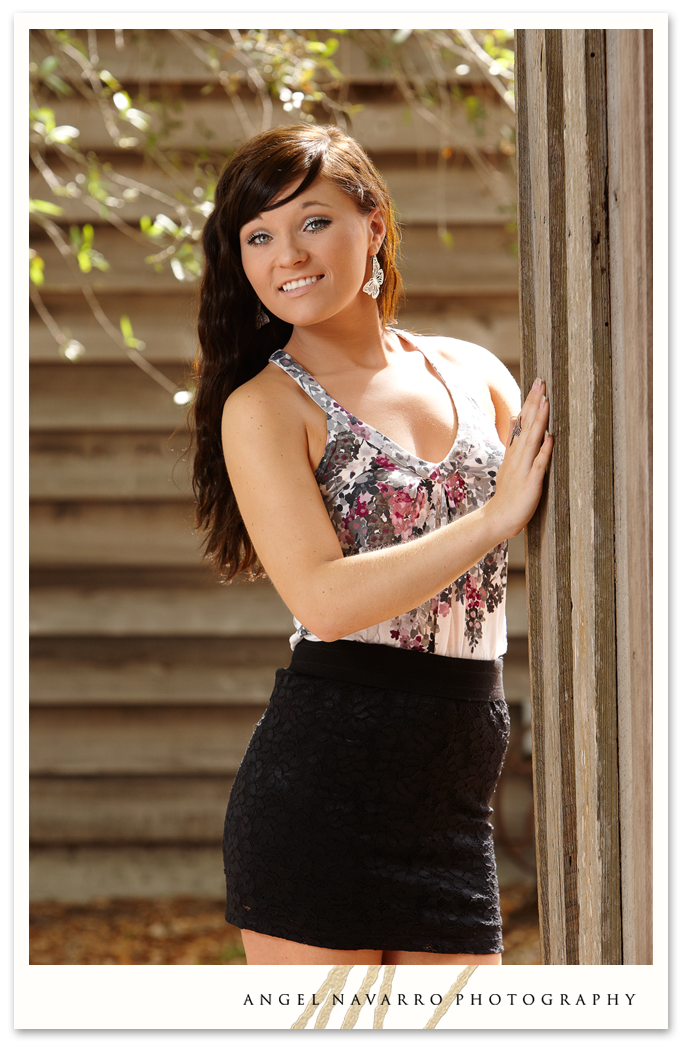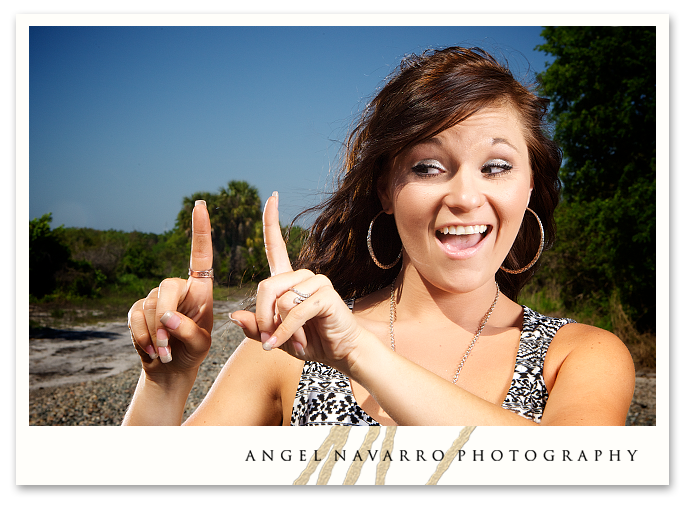 (Above) Amanda displaying her year of graduation cleverly using her two index fingers!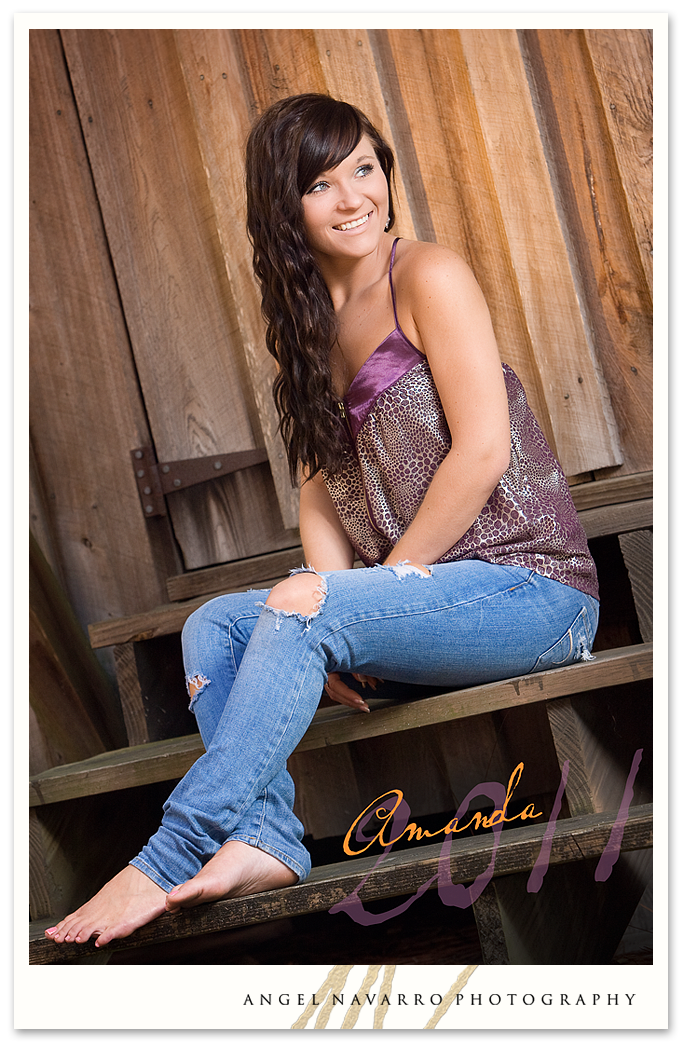 (Above) For this image, I chose the shaded side of a barn for controlled lighting. The steps made for a perfect posing element along and the wooden textures provided an excellent background. A dash of gelled spot grid was added just behind her for the "kicks of it", no pun intended for you photographers reading on.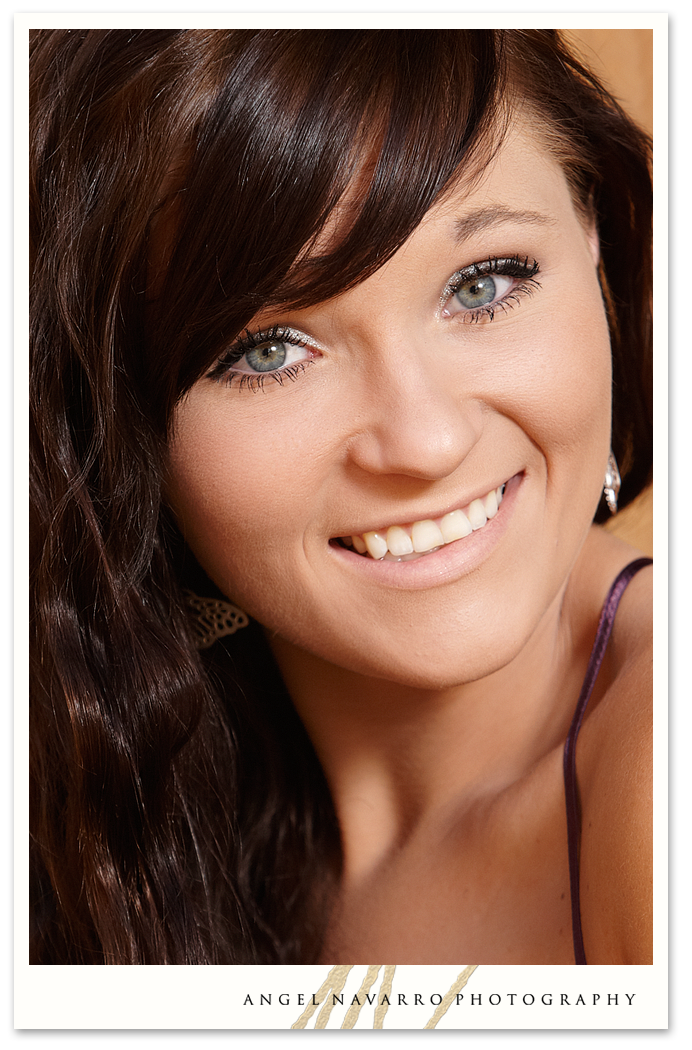 Looks interesting? Click
"HERE"
to get more information, receive pricing or make an appointment.
by Angel Navarro Photography
High School Senior Pictures
Website: http://www.angelnavarrophotography.com
Blog: http://www.angelnavarroblog.com
Facebook: angel@angelnavarrophotography.com
(941) 538-6804