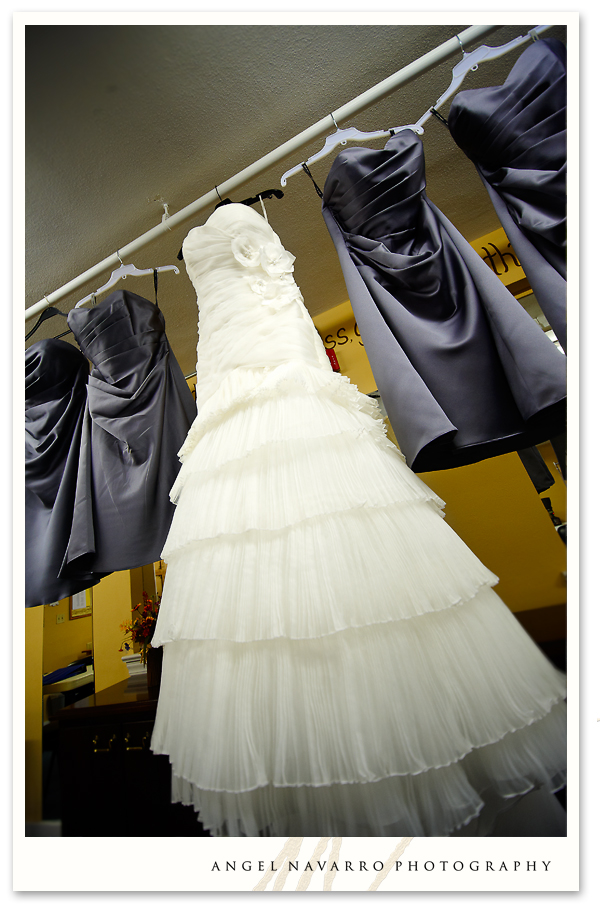 (Above) For the gentlemen reading, yes – the bridesmaids did look very sexy in these dresses. Nevertheless, the show stopper was the bride's gown shown above hanging from the ceiling (creatively).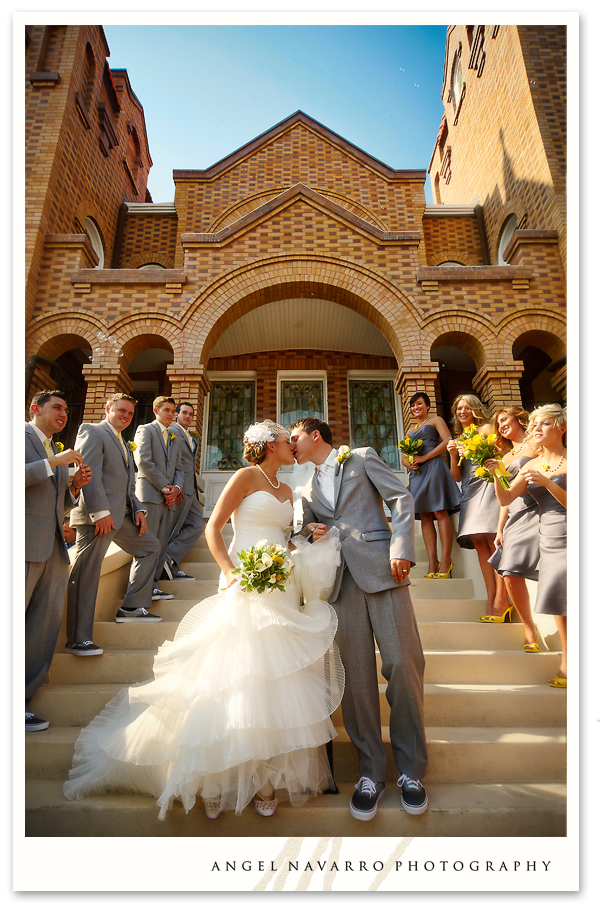 (Above) It was a cheerful exit from the sanctuary and the bridal court was lined ready to cheer on Zac and Bethany as they made their way towards the limo waiting just outside the frame of this photo.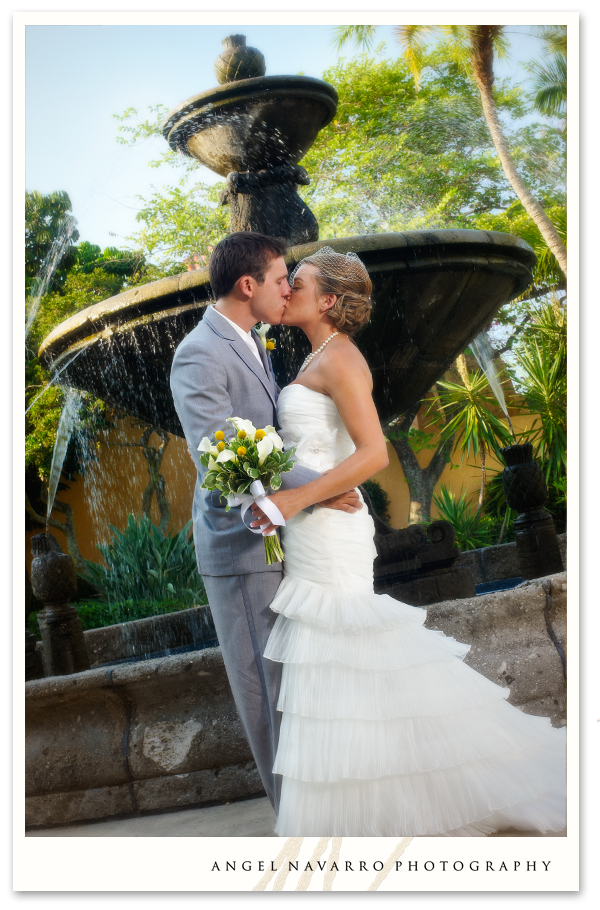 (Above) A beautiful fountain, a beautiful couple and a beautiful day for a memorable moment like this one. Bethany looked amazing!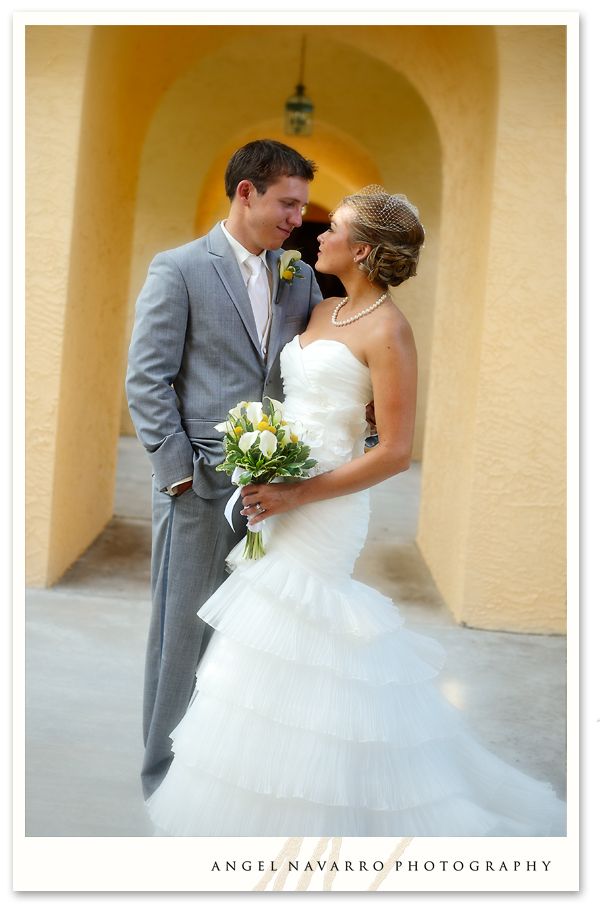 (Above) This is my favorite portrait from the entire day due to Bethany's superb posing and look. She nailed this pose and helped me to create a stunning portrait for her and Zac. Thank you Bethany!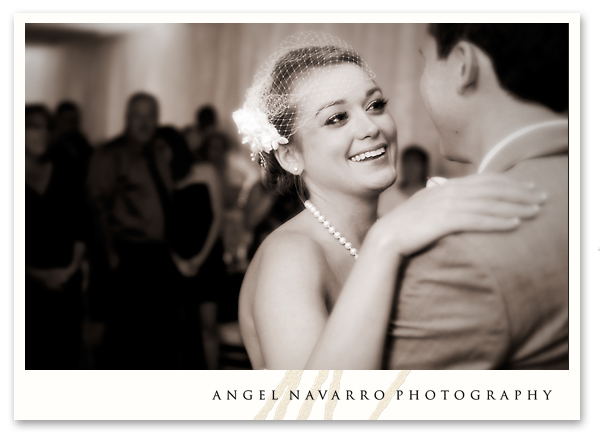 (Above) Their first dance was a very happy moment for Bethany and Zac as you can see from this picture.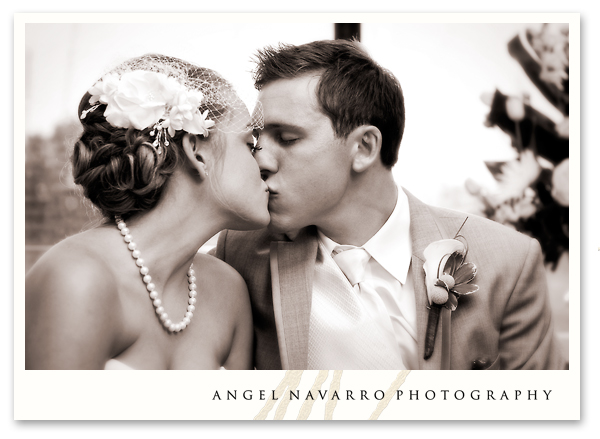 (Above) When guests start "clinking" their glasses it is customary for the bride and the groom to kiss. And, so this picture captured one of those moments.
~ Angel
Florida Wedding Photographer
website: http://www.angelnavarrophotography.com
blog: http://www.angelnavarroblog.com
Facebook: "Angel Navarro Photography"
Twitter: "@Angel_Navarro"
e-mail: angel@angelnavarrophotography.com
(941) 538-6804