You are viewing some samples from Shreyya's high school senior pictures. We moved between Palmetto, Bradenton and Sarasota, looking for unique backgrounds. Shreyy brought along a variety of clothes and shoes for variety and different looks.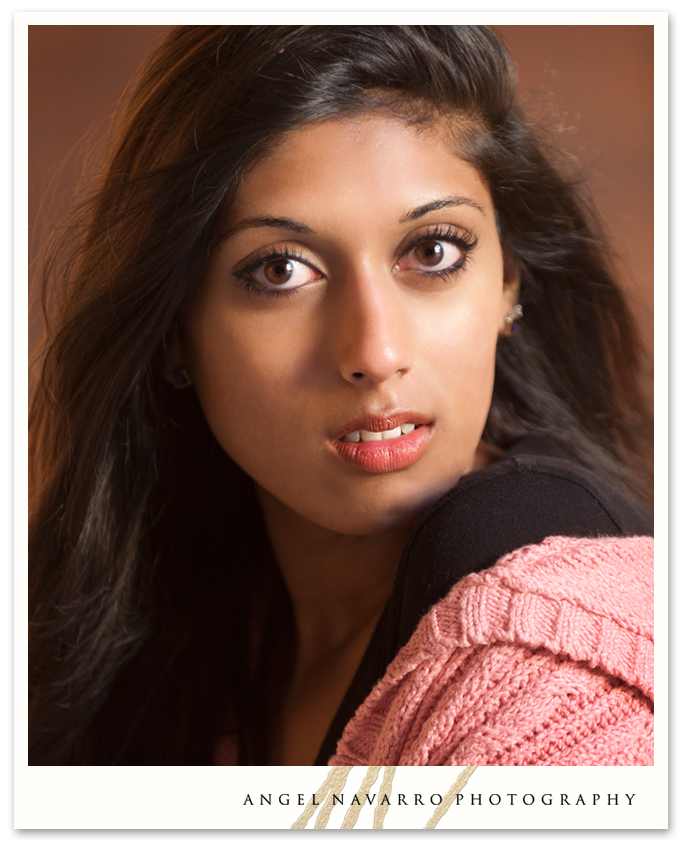 (Above) A head and shoulder portrait of Shreyy captured at the start of her senior shoot.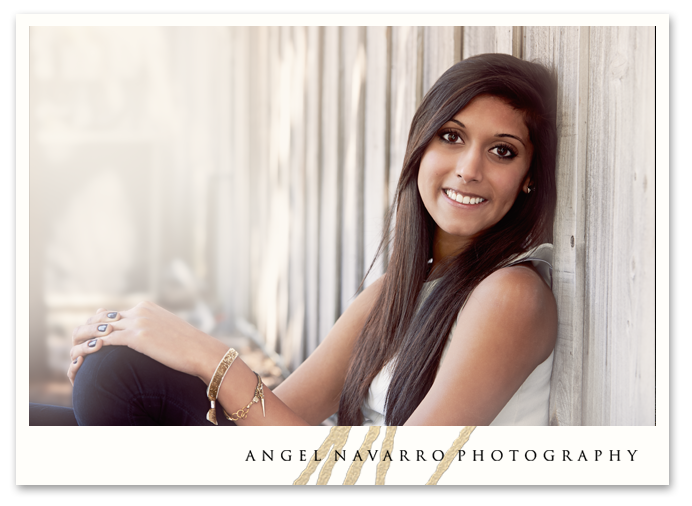 (Above) A relaxed horizontal picture of Shreyy just being a kool senior, hanging out.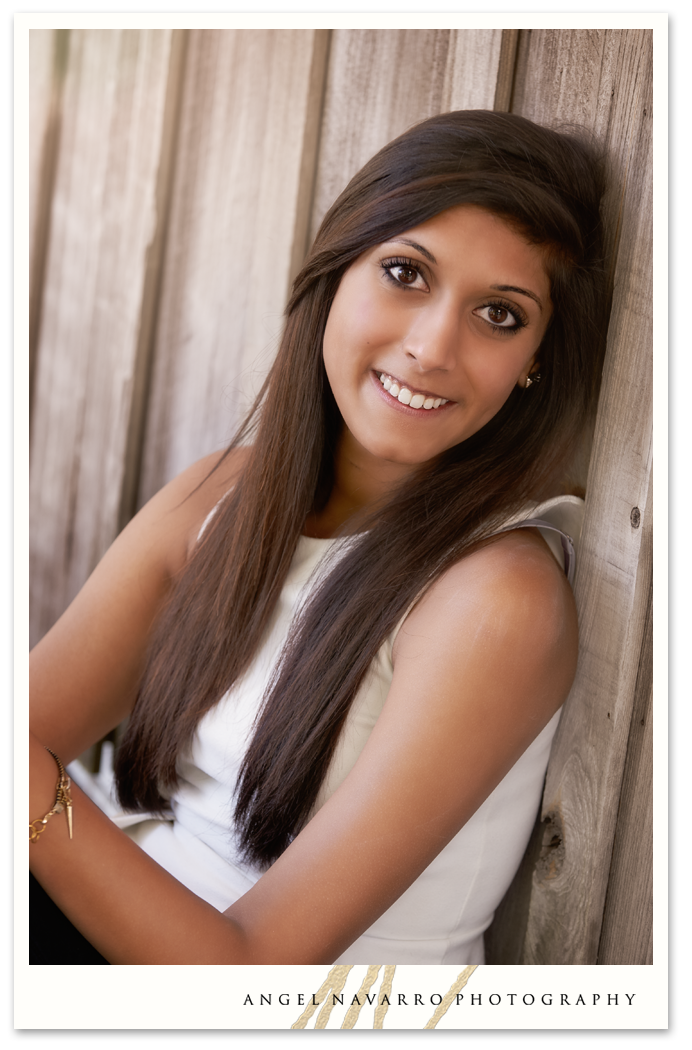 (Above) Shreyy looking like a pretty senior with her long hair draped over her shoulders. All captured with natural light in a shady area.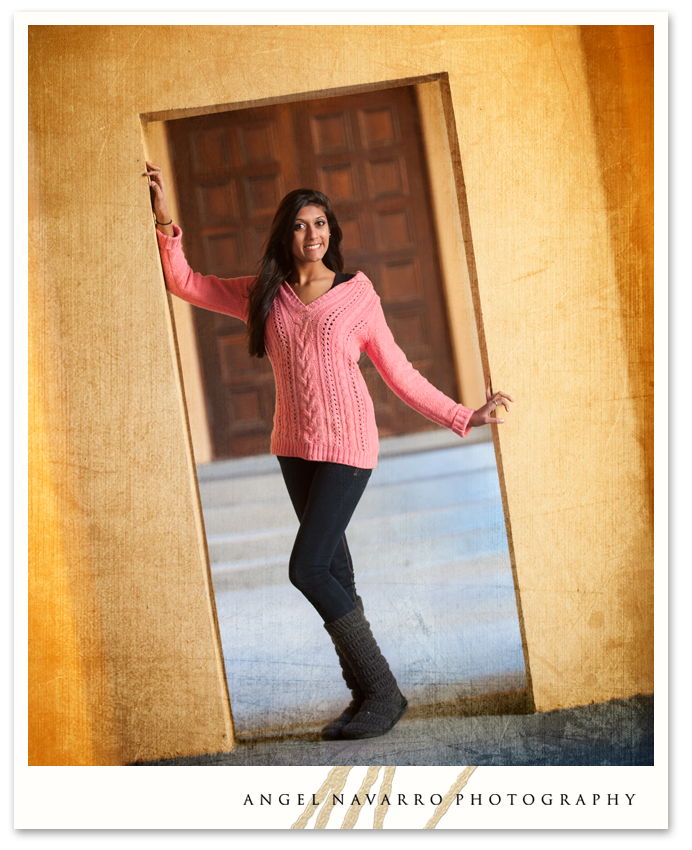 (Above) A fun twist in picture was produced in-camera for a fun look in a repeating hallway portrait.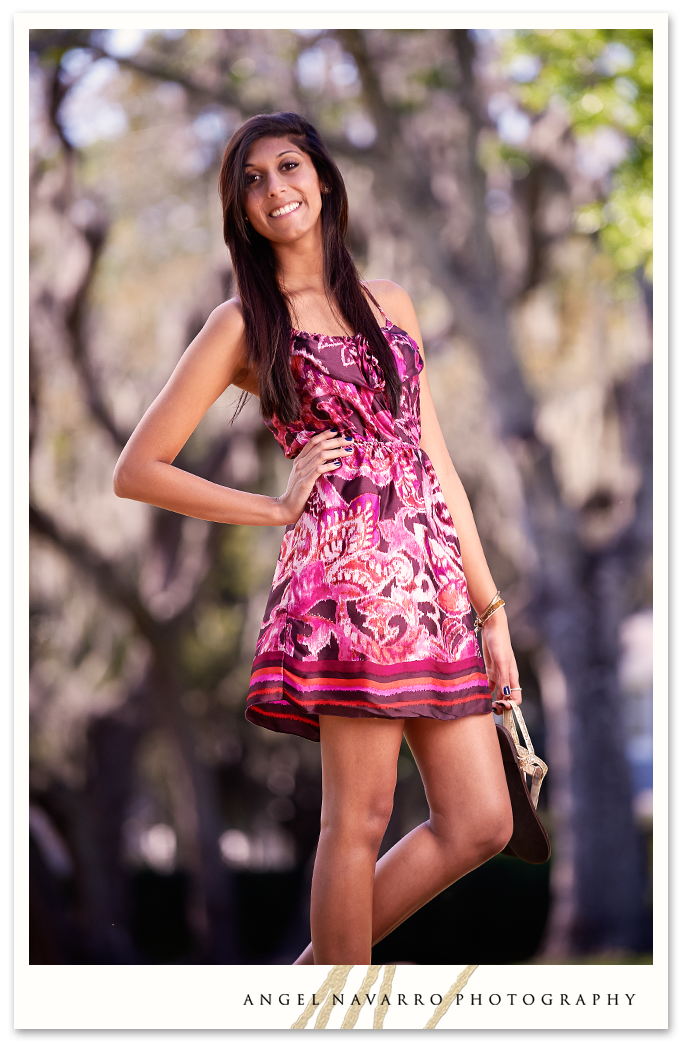 (Above) Outdoor senior portraits, or what I call on-location, offers so many possibilities. I love the "bokeh" or blur in the background. It helped immensely in isolating this high school senior from the colorful background of trees and foliage.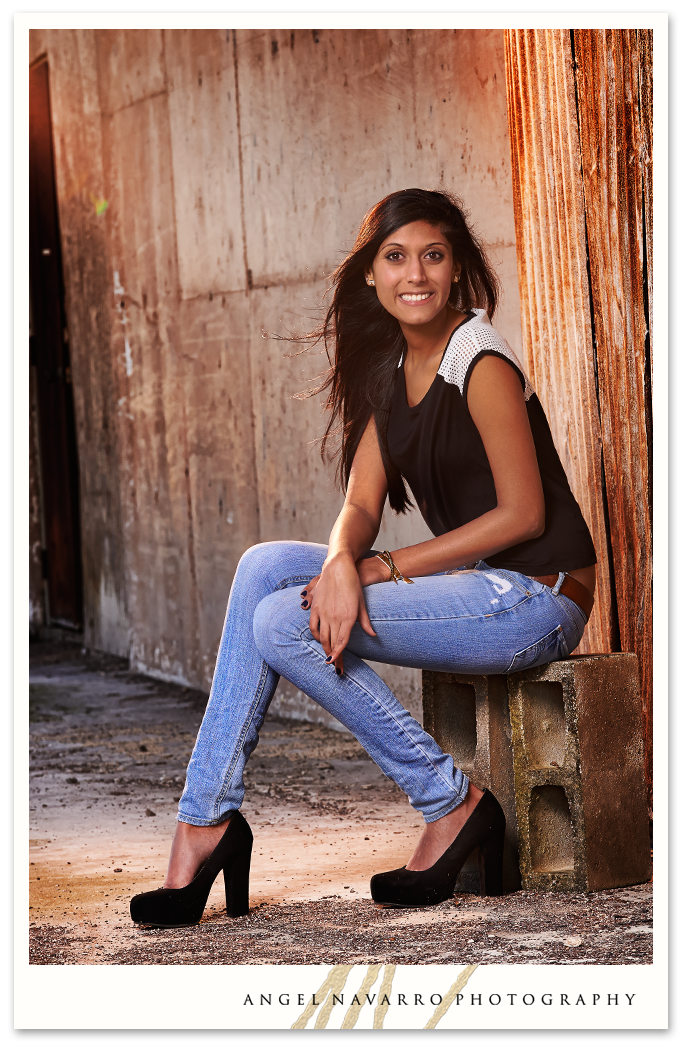 (Above) Ok, it's time to get gritty in a warehouse environment [location undisclosed] with rusted doors, dirty floors and cinder blocks as posing stools! What an edgy look to this fun picture of Shreyy. Some flash was used in this series of portraits for a more dramatic look.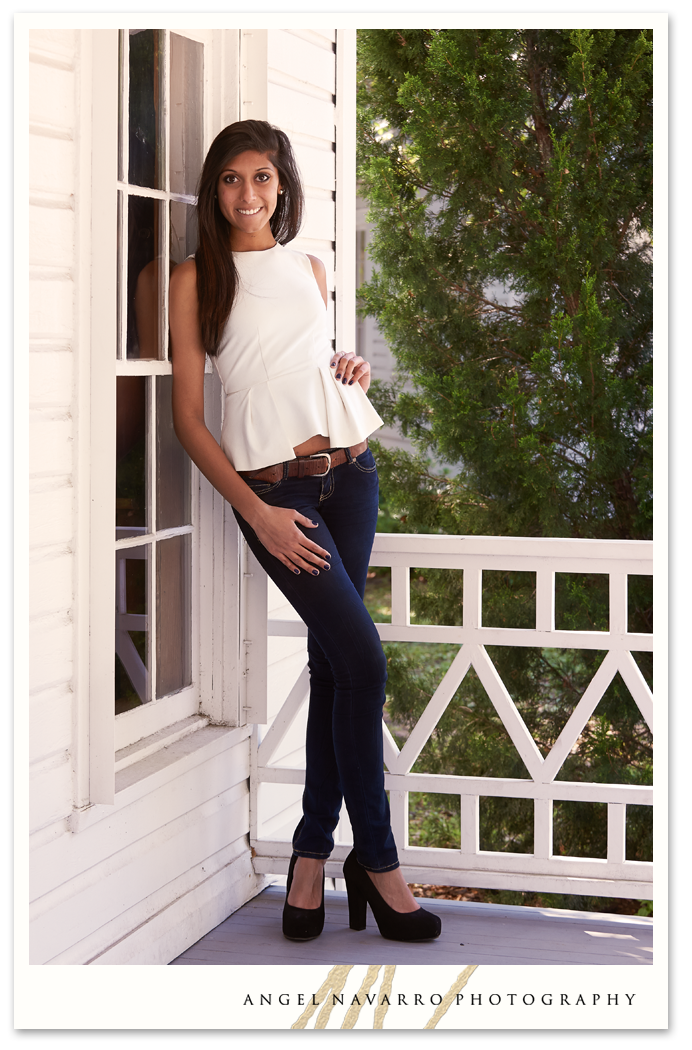 (Above) This high school senior looks more like a fashion model.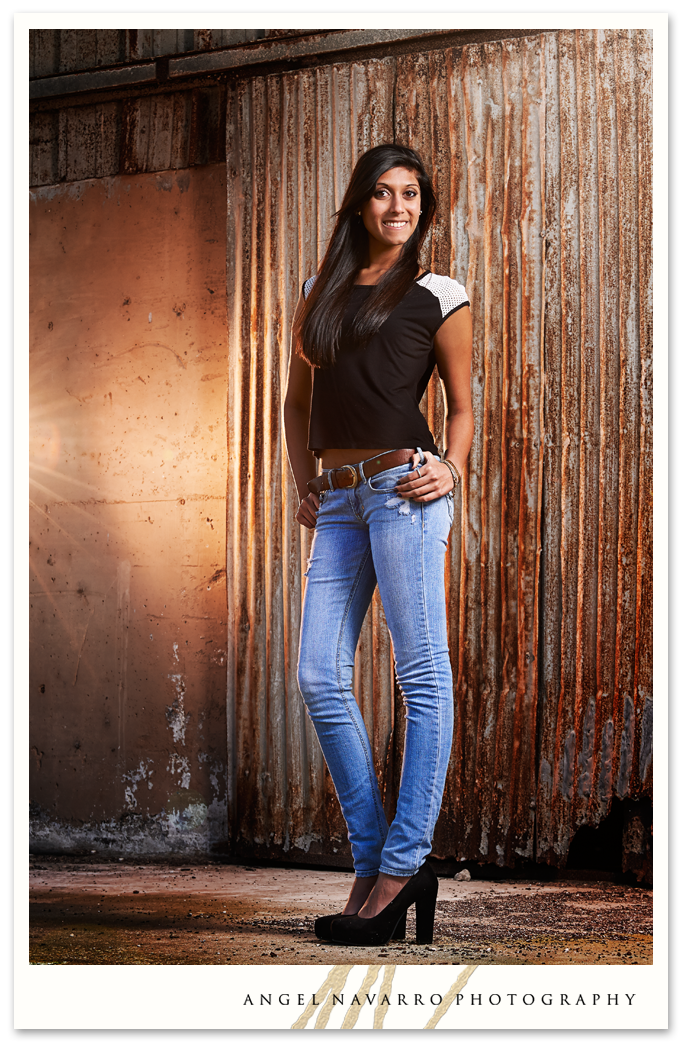 (Above). An awesome senior photo of Shreyy sporting her blue jeans and heels in a kool and edgy location.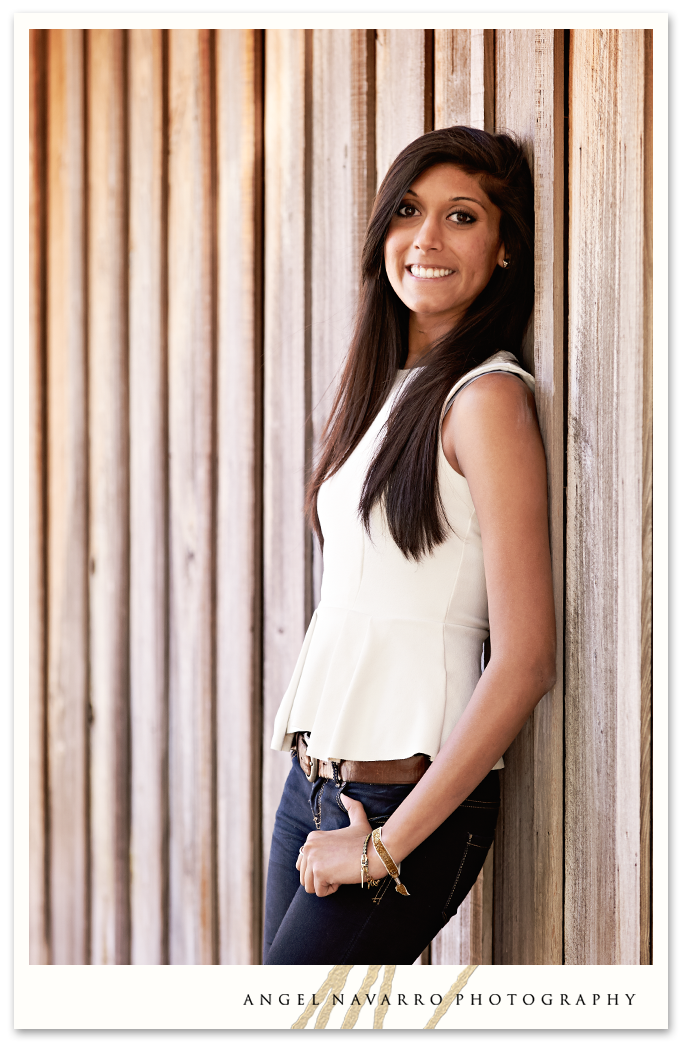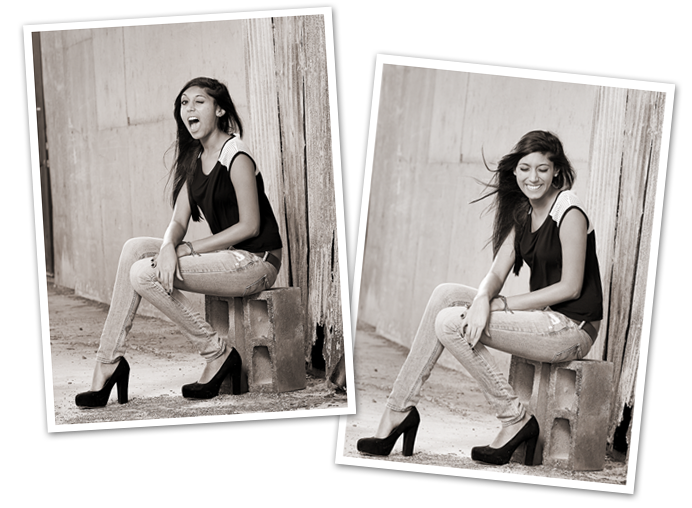 (Above) Here a few outtakes from Shreyya's session. We had some good laughs during her session and created some great high school senior pictures!
Looks interesting? Click
"HERE"
to get more information, receive pricing or to schedule your senior portrait session.
by Angel Navarro Photography
High School Senior Pictures
Website: http://www.angelnavarrophotography.com
Blog: http://www.angelnavarroblog.com
Facebook: "Angel Navarro Photography"
Twitter: "@Angel_Navarro"
e-Mail: angel@angelnavarrophotography.com
(941) 538-6804