My name is Angel Navarro and I am a portrait and commercial photographer serving the Sarasota and Bradenton markets. On Sunday, Dec. 6, 2015, I will be moderating a bridal portrait workshop demonstrating how to photograph a bride on the most important day of her life. We will begin at a nearby hotel to cover the getting-ready moments, then move through one portrait after another using the hotel's natural environment. Next, we will move to the outdoors in search of great locations hiding in plain sight. Learn how to 'see' available light in ways you had not thought of before as a photographer. I will explain, and demonstrate, how to use flash to match, fill and overpower sunlight. I will cover posing, metering light, composition and much more!The cost of the workshop is only $179, which will run for 5 hours of non-stop shooting and learning.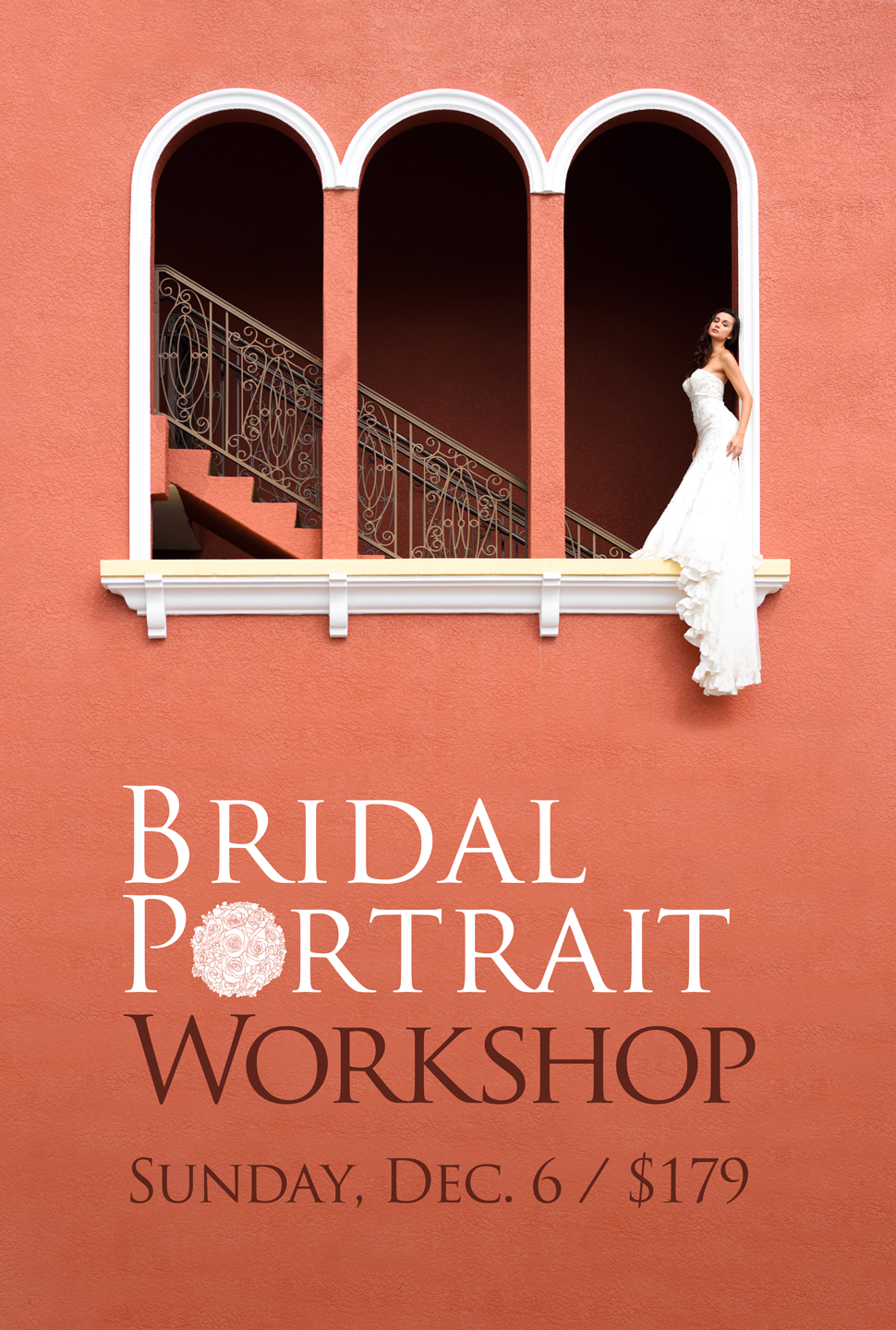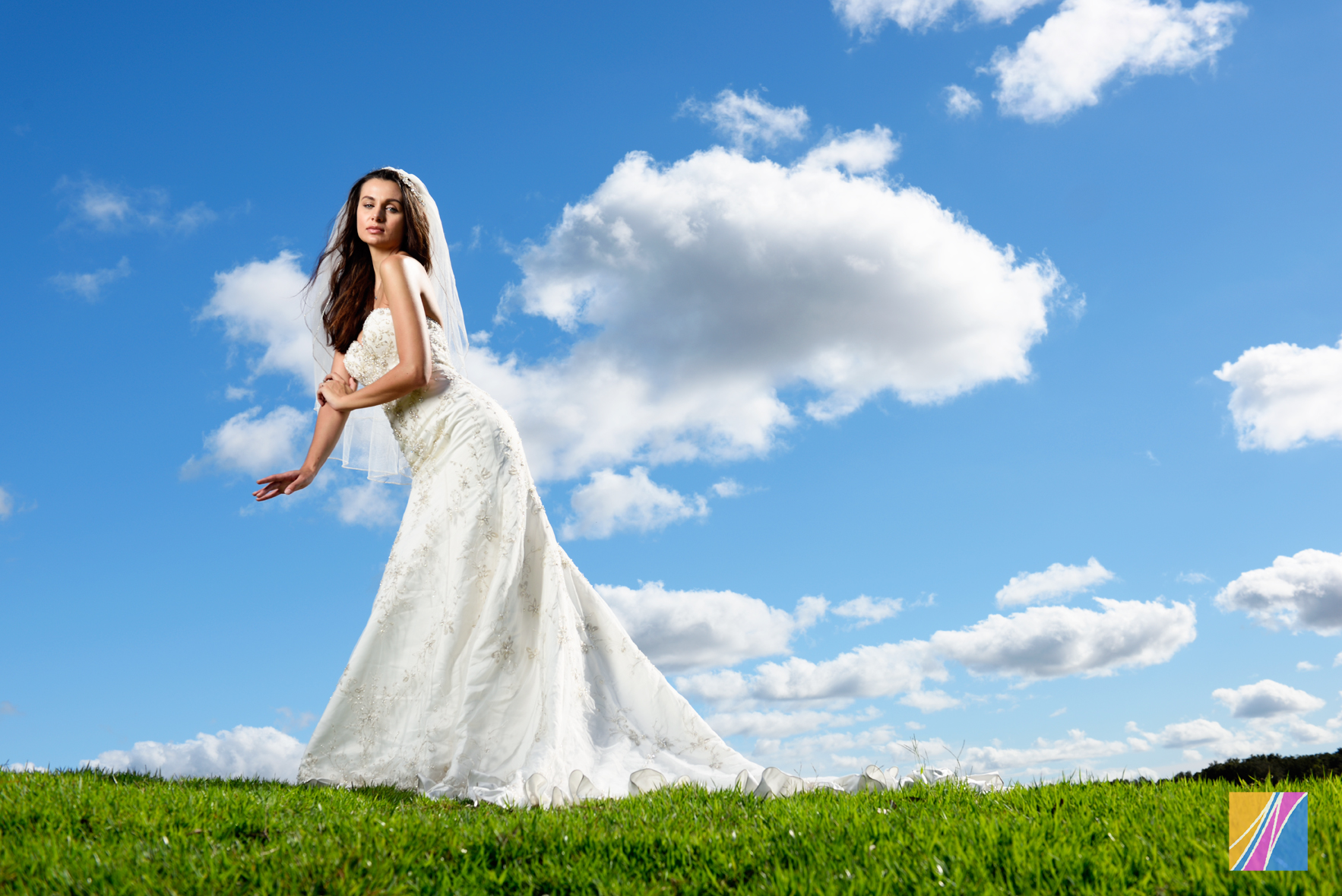 (Above) Very often I am asked how a particular bridal portrait was taken. Inspite of my best intentions to explain the entire process, there is nothing like being there to see how it's done.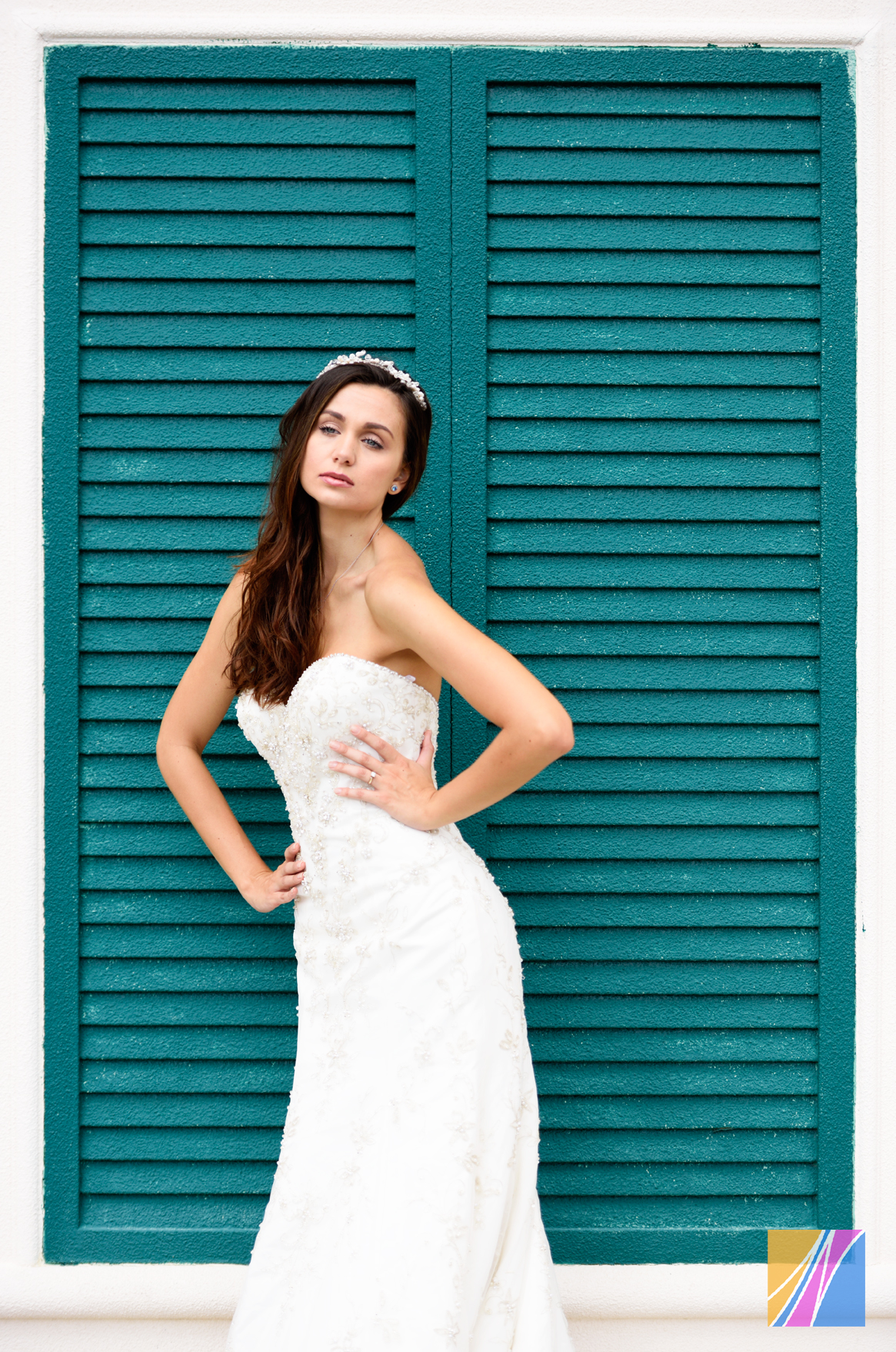 (Above) Finding interesting backdrops for your subject is an ongoing task. Often times, good backgrounds are hiding in plain sight.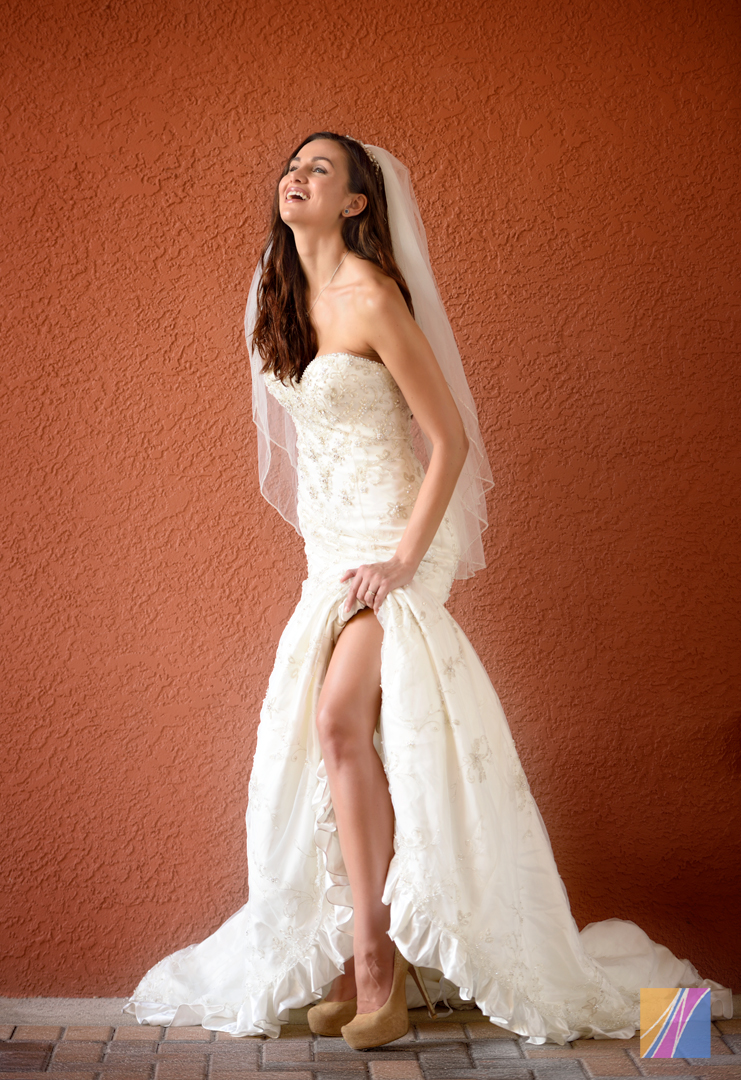 (Above) Great light to a photographer is the essence of a portrait's life — quote me on that! Seeing light is a skill that every photographer MUST develop. Finding it, understanding it and using it are the holy grail for great photography.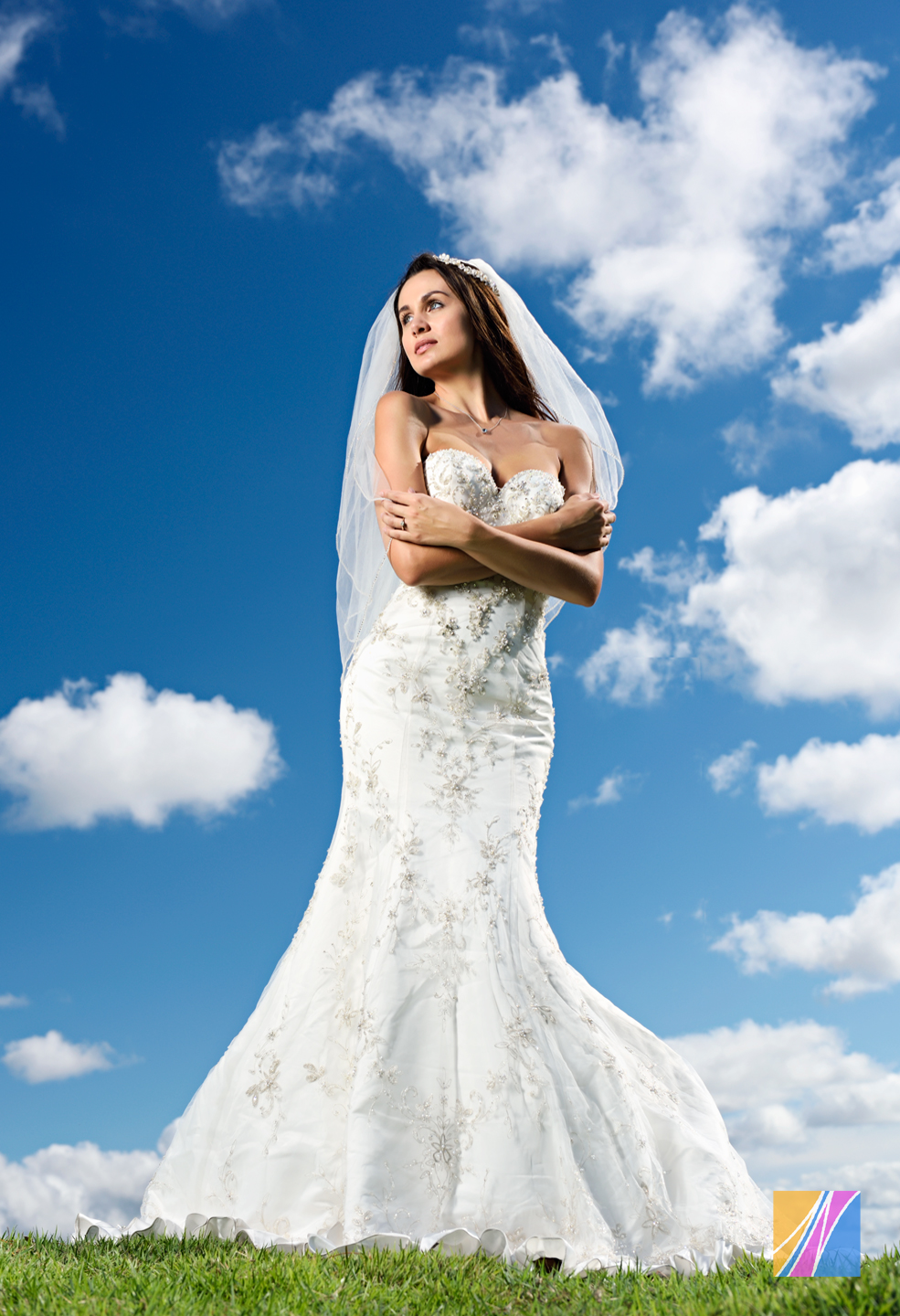 (Above) Putting it all together means identifying a good location, understanding the lighting constraints, visualizing your composition and setting the pose.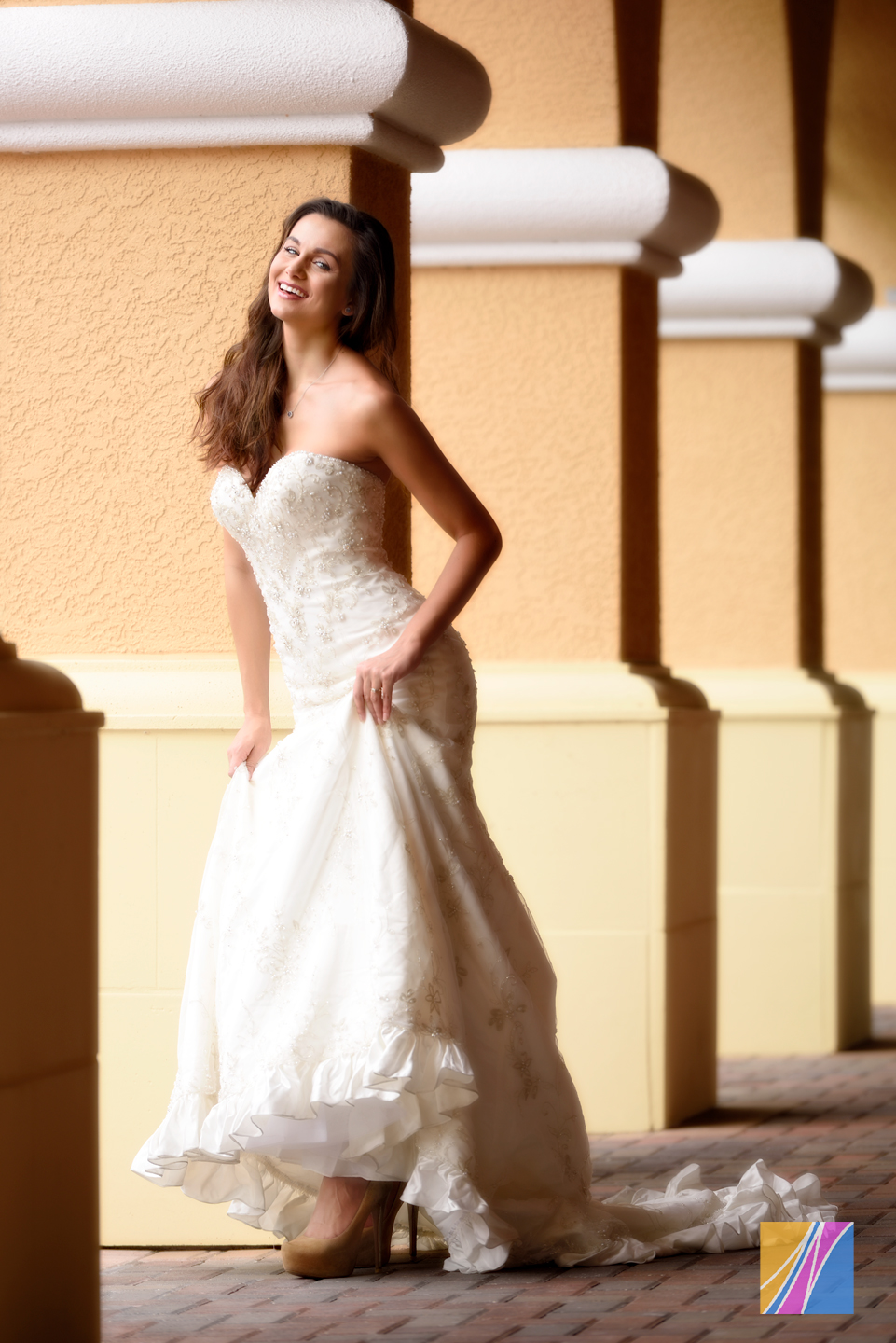 (Above) Using ordinary elements creatively, layering and depth-of-field are all techniques that can and should be learned.
(Above) Here is a reveal, or a pull-back, to show you how a less-than-perfect environment can be used to create the unexpected.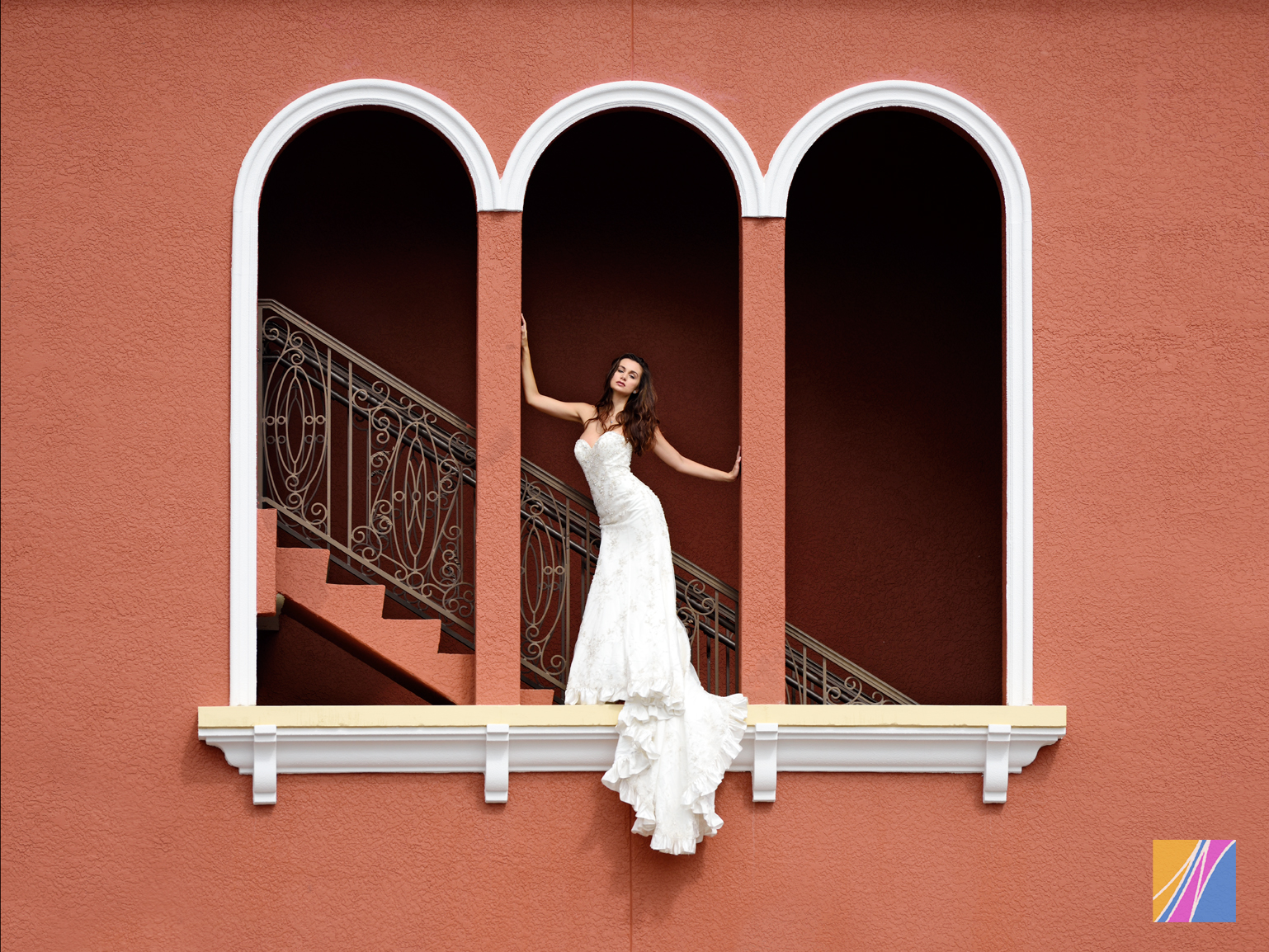 (Above) A good photographer always has an ace up his/her sleeve. Can you identify this location? Well, that's precisely my point… Join me and I will share what I know with the hope of helping you become a better photographer.
If you would like to join me on this workshop, use this link to sign up.
by Angel Navarro Photography
Professional Wedding Photography
Website: http://www.angelnavarrophotography.com
Blog: http://www.angelnavarroblog.com
Facebook: "Angel Navarro Photography"
Twitter: "@Angel_Navarro"
e-Mail: angel@angelnavarrophotography.com
(941) 538-6804