"Enjoy these beautiful pictures from Hunter's high school senior session near Sarasota."
SARASOTA HS SENIOR PICTURES – I am privileged to create some of the best high senior pictures in Sarasota and Bradenton. Take a look at today's blog entry about a lovely high school senior gal named Hunter. She chose to wear a blue denim outfit for her session. As a result, I needed to find a way to contrast the blue denim colors for impact. I found a location near Sarasota with a red brick wall to use as a backdrop. So equipped with Hunter's great smile and radiant long red hair, I crafted these gorgeous hs senior pictures for her and her parents. Enjoy!
(Above) Wind-blown hair can add real excitement to a portrait. The resulting high school senior picture of Hunter posed on a bench is simply amazing! Her red hair blowing in the wind looked stunning. She is such a lovely young lady with a fabulous look and smile.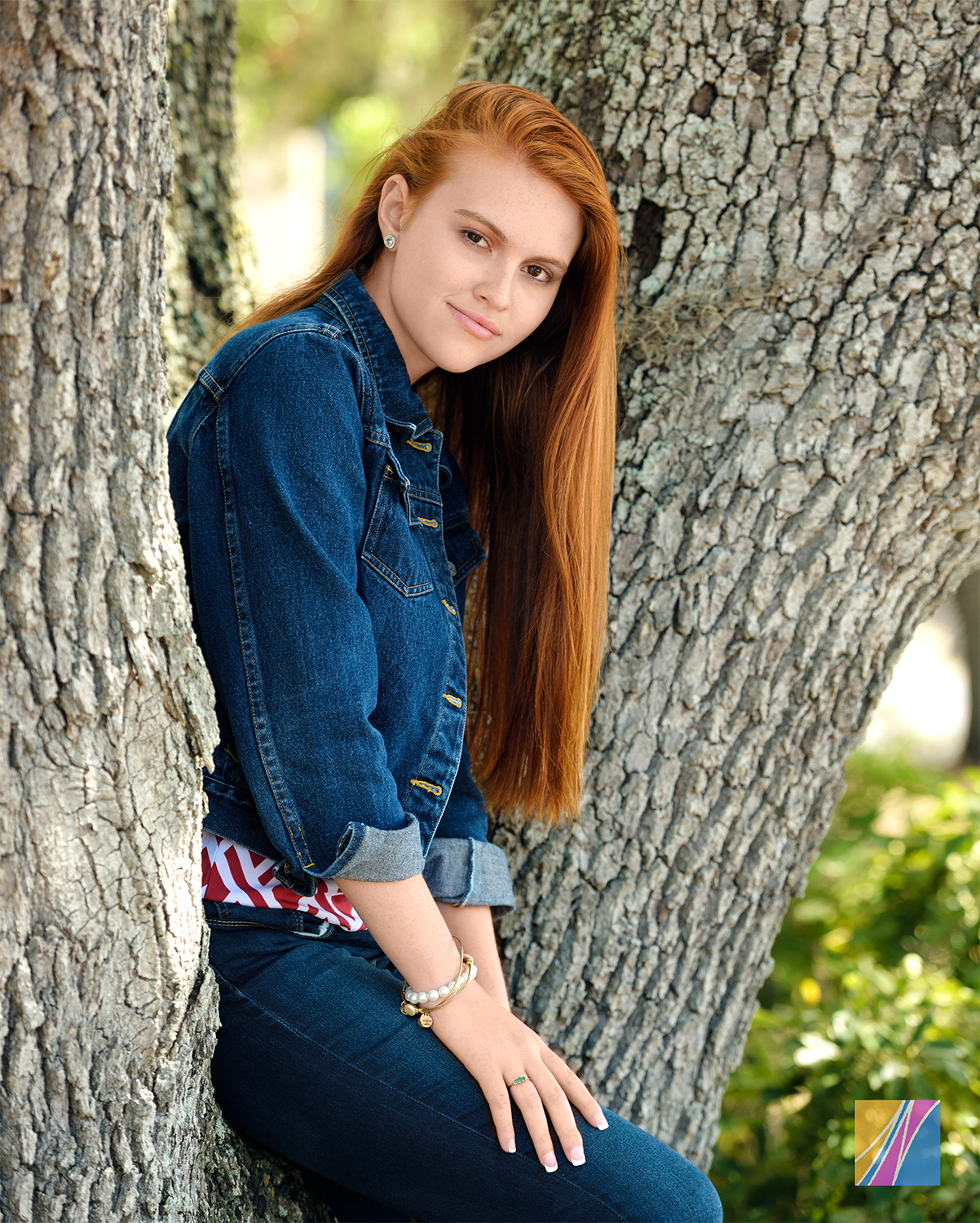 (Above) This picture of Hunter has such an awesome look to it! I posed Hunter between two oak trees and asked her to lean forward slightly and place her hands over her legs. As a result, the leaning forward caused her red hair to separate a bit from her body and created a fuller look. If you are a photographer, you can find more senior poses like this and many more in this Blog.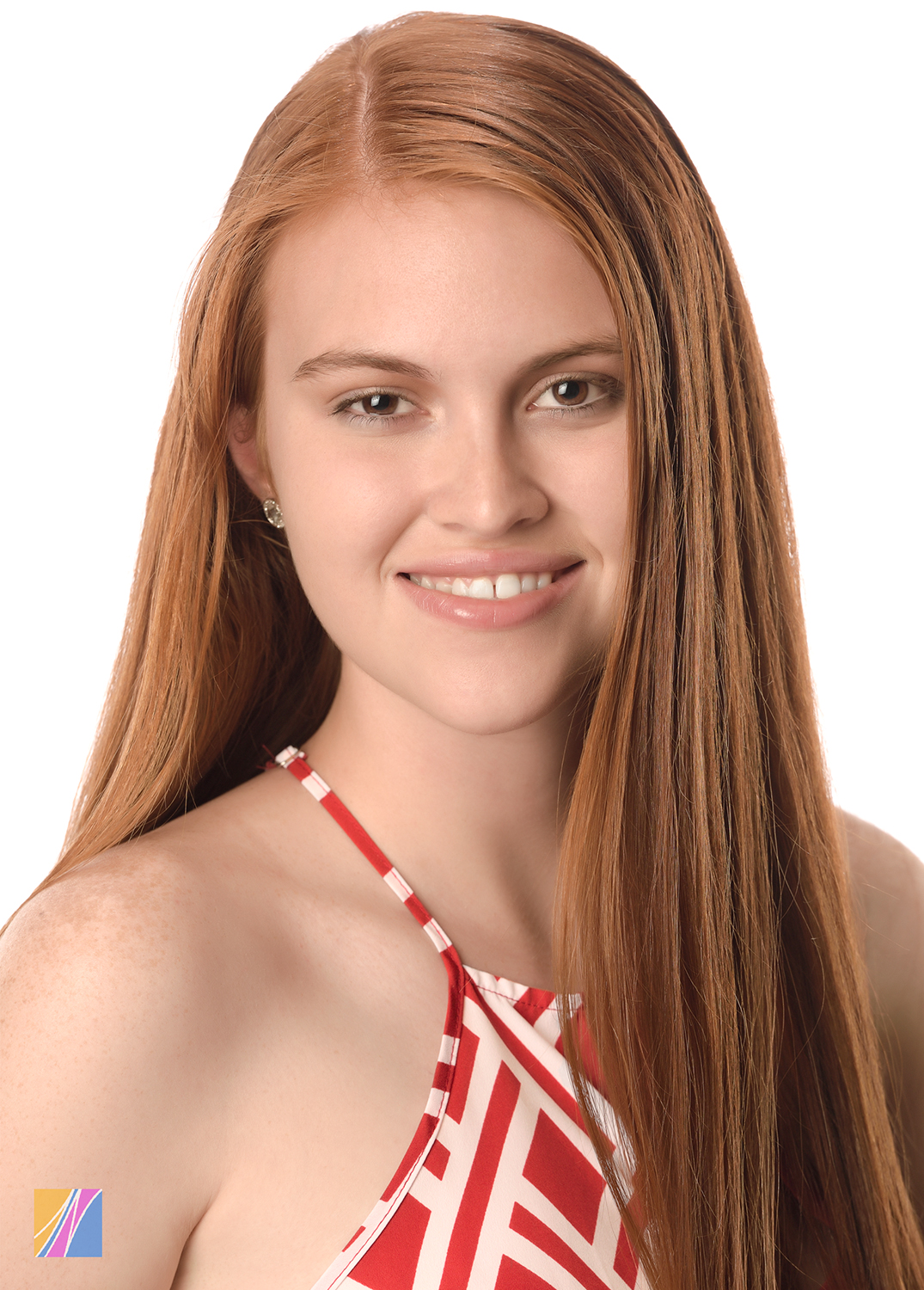 (Above) In the studio, I created a few headshot looks for her school's senior yearbook. For a timeless look, I used a white piece of seamless paper for a clean look.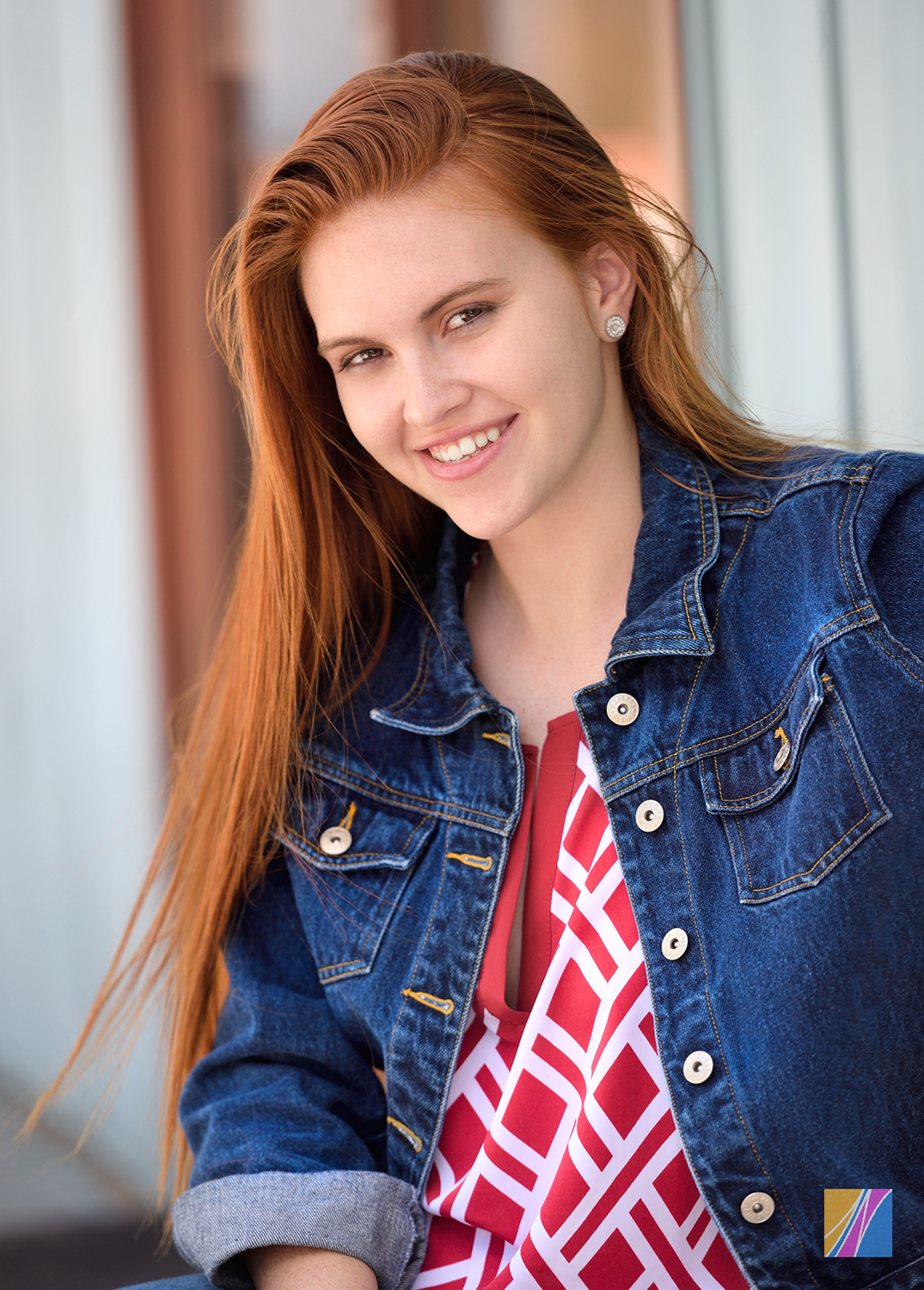 (Above) A great editorial-looking outdoor picture of high school senior Hunter.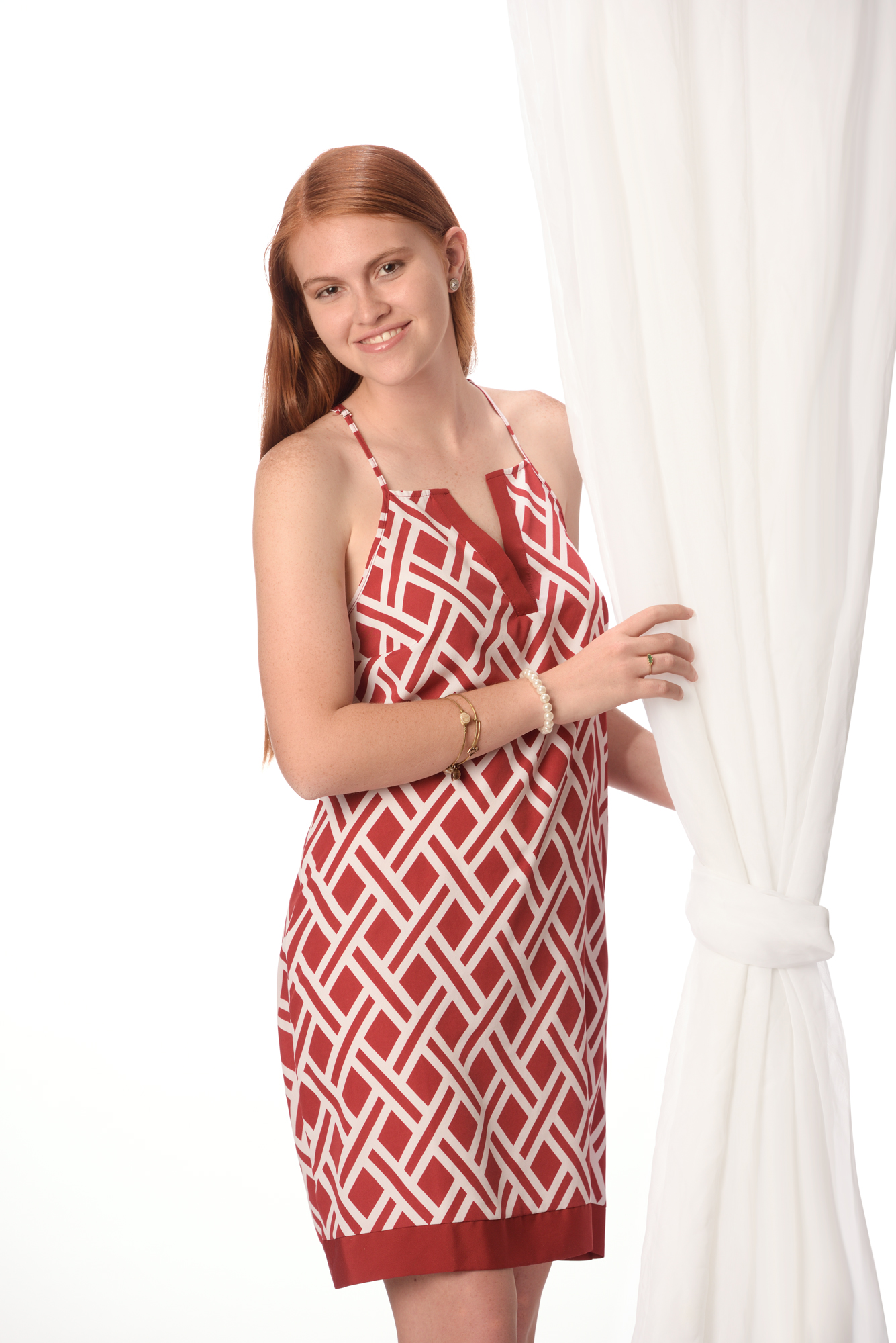 (Above) A studio portrait of a two-third's length body pose using a simple white throw as a curtain prop.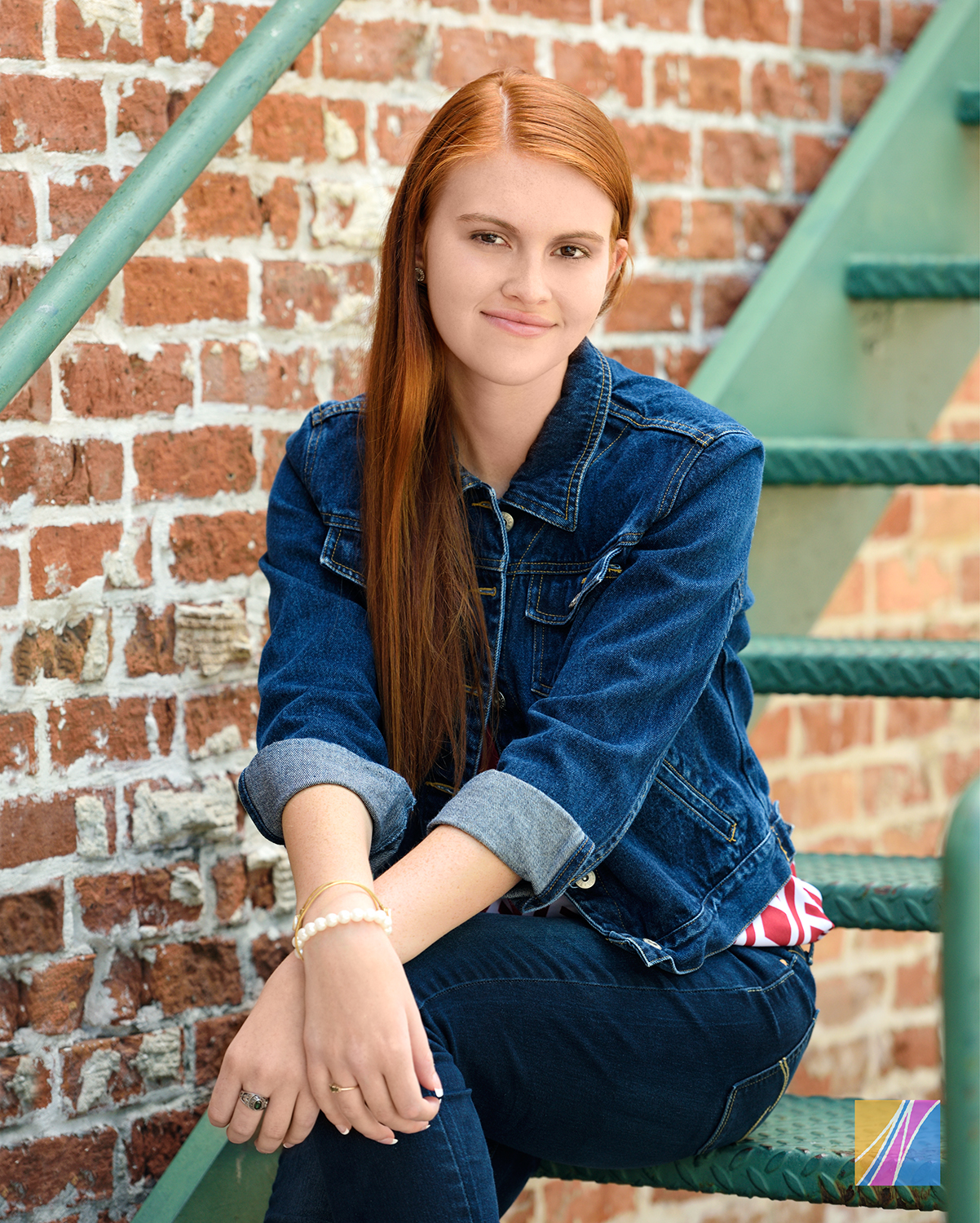 (Above) A stunning senior picture of Hunter posed sitting on some stairs in front of a red brick wall near Sarasota.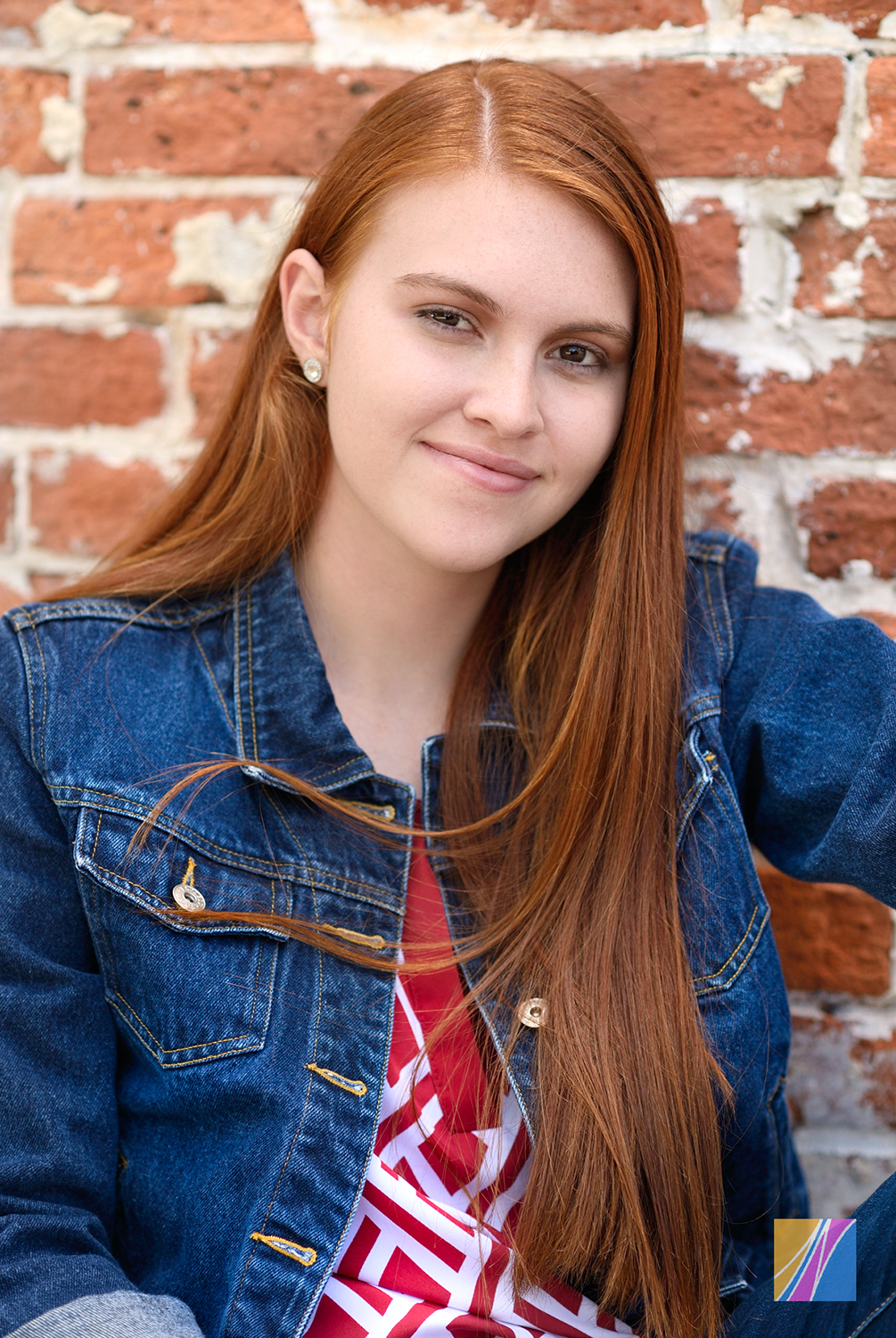 (Above) This hs senior picture has that 'hanging out look'. A simple close-up to capture Hunter's personality and great smile.
Like to schedule a senior session? Click Here.
by Angel Navarro Photography
High School Senior Photographer
Website: http://www.angelnavarrophotography.com
Blog: http://www.angelnavarroblog.com
Facebook: "Angel Navarro Photography"
Twitter: "@Angel_Navarro"
e-Mail: angel@angelnavarrophotography.com
(941) 538-6804