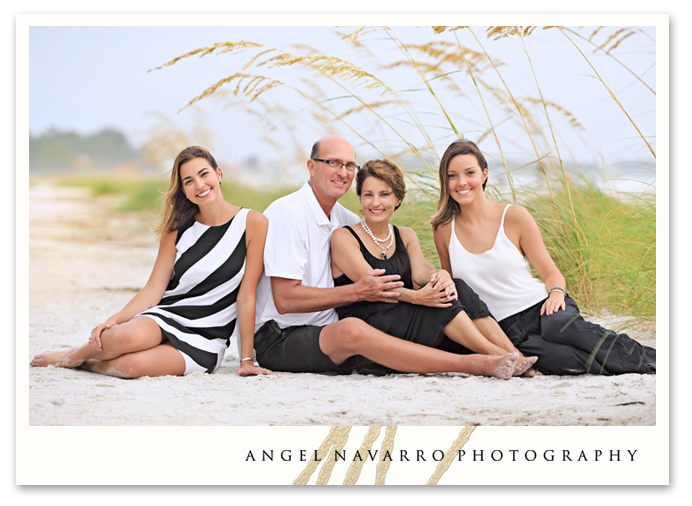 (Above) This family beach portrait was a lot of fun to shoot! I posed them on a sandy area in front of colorful green sea oats blowing in the wind. The ambient light was soft, giving the family pleasing look. This family portrait was captured in Anna Maria, Florida.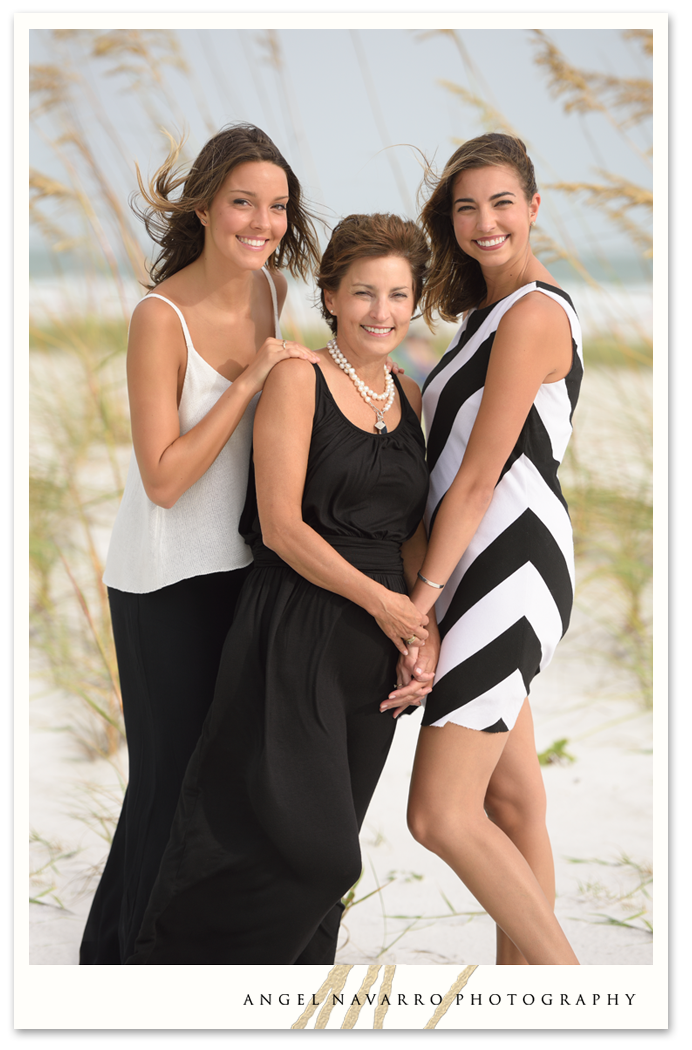 (Above) Mom and her two daughters posed vertically in this beautiful and colorful beach portrait. Their choice of wardrobe was perfect!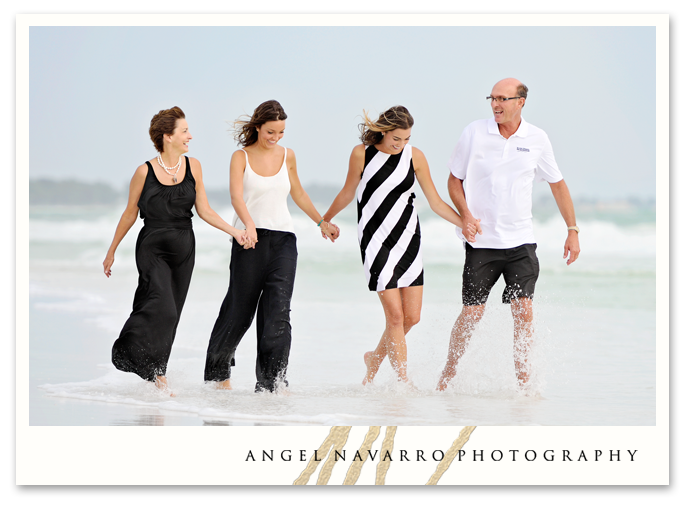 (Above) I wanted to capture this family having a fun time together. So I decided to have them walk down the water's edge, laughing and kicking up water, and just having a fun time. I really like the sentiment of family time in this family beach portrait.
by Angel Navarro Photography
Family Portrait Photographer
Website: http://www.angelnavarrophotography.com
Blog: http://www.angelnavarroblog.com
Facebook: "Angel Navarro Photography"
Twitter: "@Angel_Navarro"
e-Mail: angel@angelnavarrophotography.com
(941) 538-6804