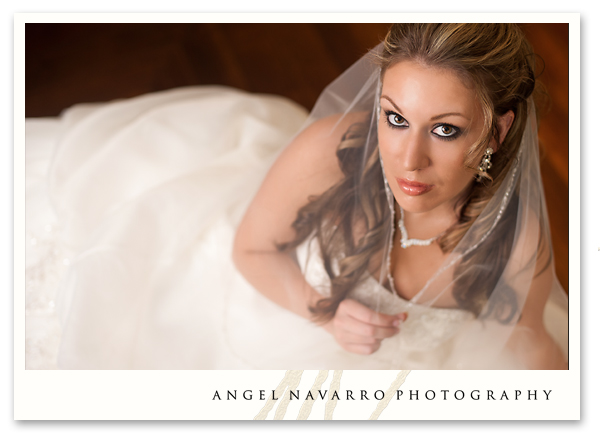 (Above) This portrait captured Andrea's beautiful eyes looking up above her wedding gown as she held her veil with her right hand creating a windows of sorts to frame her face for the viewer.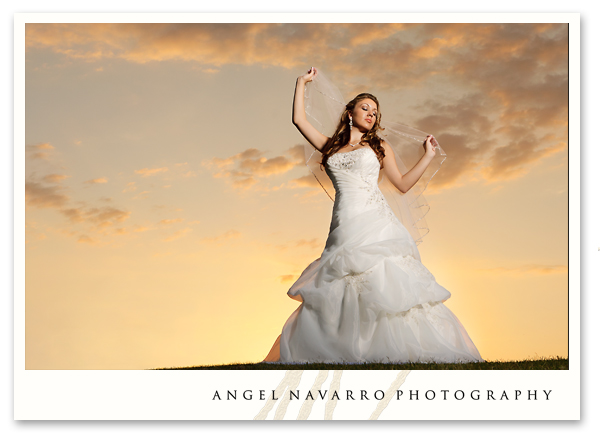 (Above) What better a backdrop than God's unique creation… a beautiful sunset! I placed Andrea at the summit of a golf course mound, taking great care to omit the trees lying below the frame of the photo. Her blonde hair and creamy skin tones against the glowing sunset background made for a striking portrait.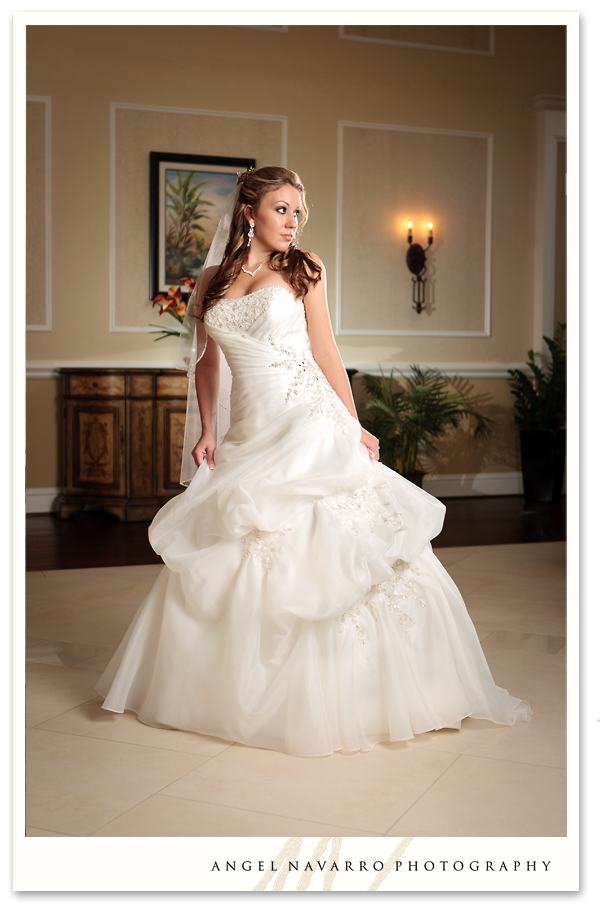 (Above) Though I did capture several angles of this pose, this is by far my favorite. Kudos to Kim's daughter at the Palm Aire Country Club who started this pose while I was talking to the bride's mother. After tweaking two of the four lights used for this shot and refining the pose, this image was created. Great work Andrea!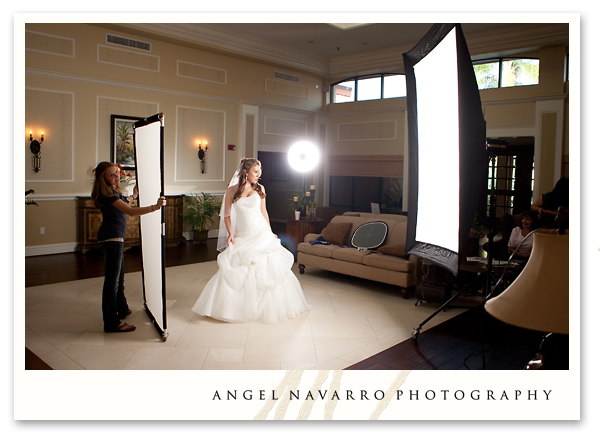 (Above) This preview is known as a "pull back"; it reveals my placement of lights and reflectors, as well as their relationship to the subjects position.

by Angel Navarro Photography
Recently, I captured a series of bridal portraits for one of my clients, Andrea, at the Palm Aire Country Club in Sarasota, Florida. When I am provided with a stunning bride, a beautiful wedding gown and a great location, the results will predictively be… AWSOME!!! I enjoyed working with Andrea as she is very easy to work with and has a great personality. I a happy to say that I was able to create what I had previously seen in my mind's eye. We ended the bridal session outdoors with a dramatic portrait of Andrea in front of a beautiful sunset. Way to go Andrea… you look absolutely stunning!!!
~ Angel
Florida Wedding Photographer
website: http://www.angelnavarrophotography.com
blog: http://www.angelnavarroblog.com
e-mail: angel@angelnavarrophotography.com
(941) 538-6804