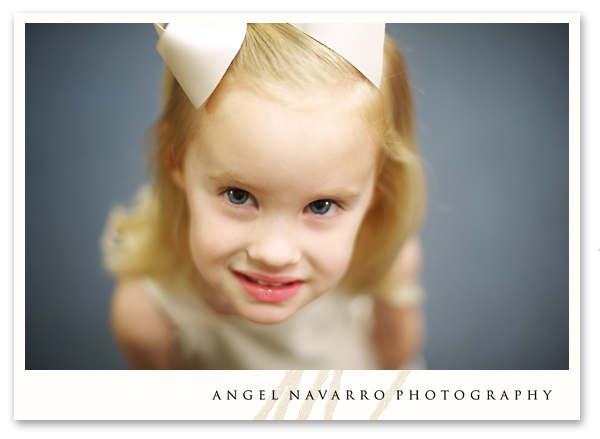 (Above) This little girl has to be the cutest little bridesmaid I've ever seen. The sweet innocence of her stare inspired me as I 'pressed' the shutter release on my camera.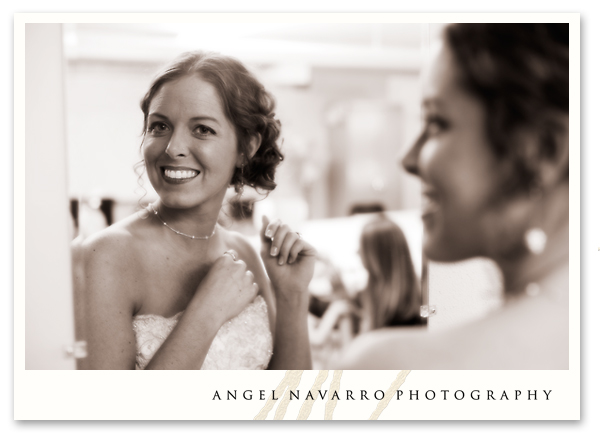 (Above) This is one happy bride getting her self ready for the most important day of her life. I asked Brice to gaze over at me as I captured this candid picture in her dressing room.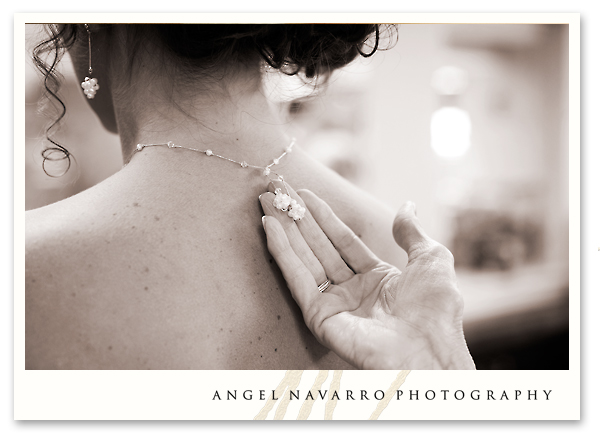 (Above) The bride's mother gently raises her daughter's jewelry for a little 'show-and-tell'.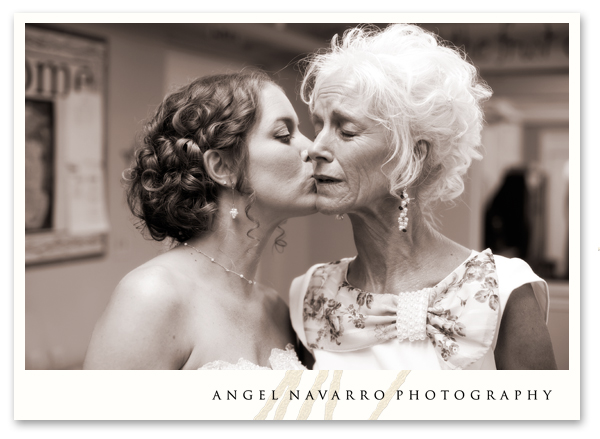 (Above) I captured this image during a very emotional moment prior to the ceremony. The bride, Brice, kisses her mother in a gentle expression of gratitude for everything that has led up to this moment.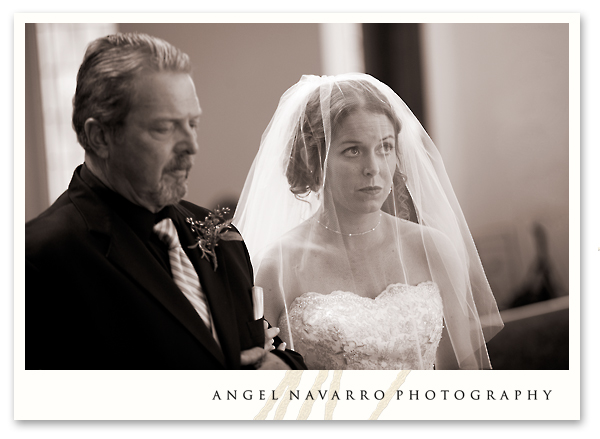 (Above) The father of the bride approaches the altar as the bride looks intently upon the groom.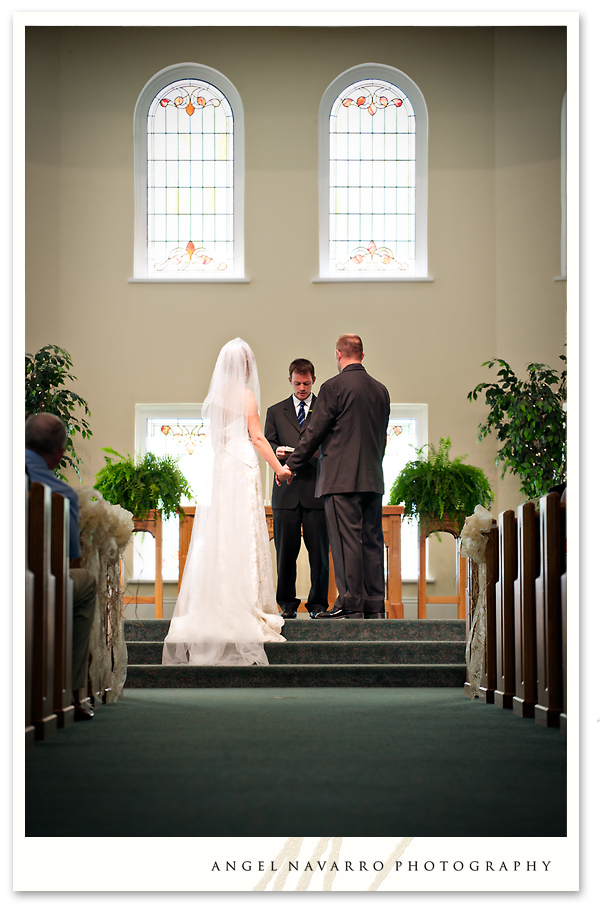 (Above) The ceremony in full swing at the First Baptist Church of Bradenton. Oh… the low angle of the image was attained by getting flat on my stomach – something that is hard to do without attracting attention.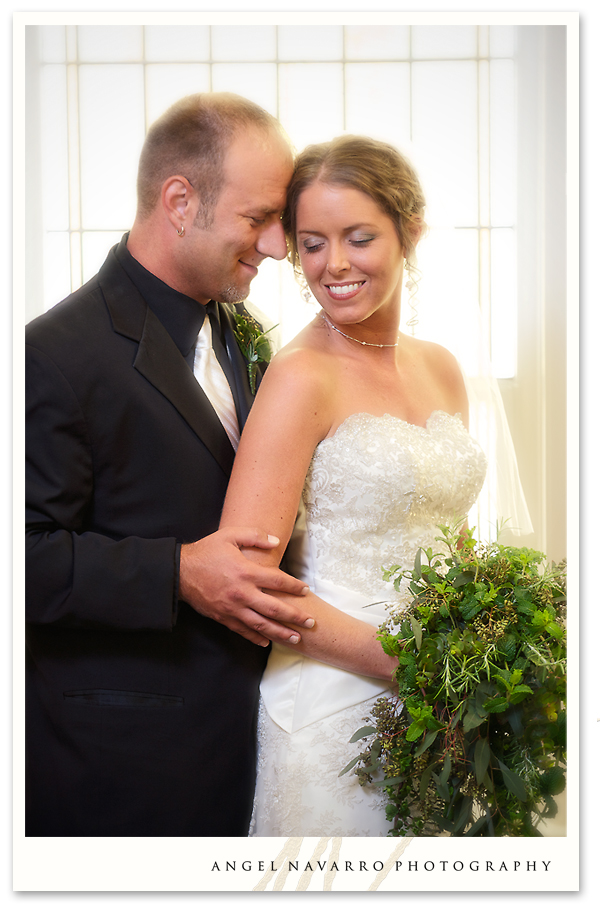 (Above) A traditional portrait of the bride (Brice) and the groom (Curtis), following the ceremony.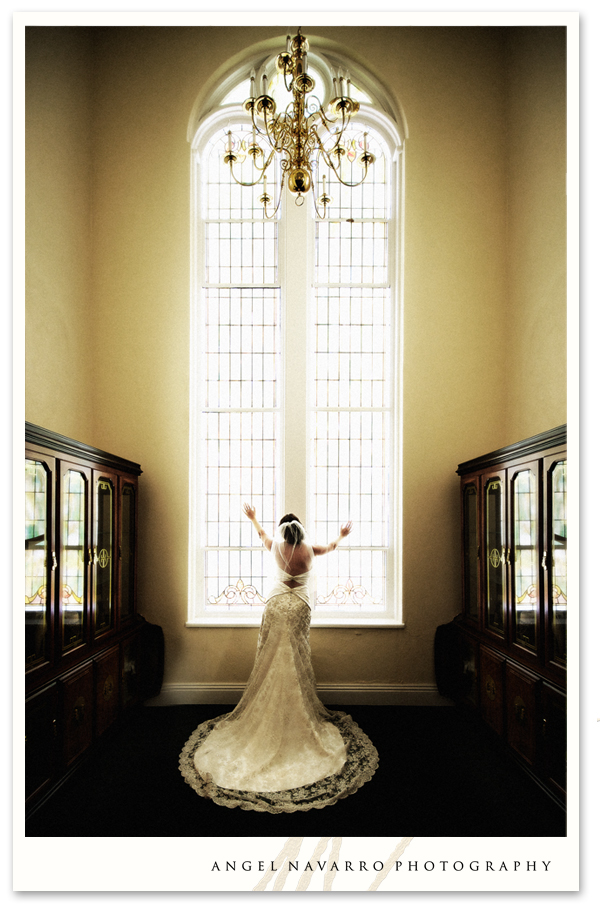 (Above) A special request from the bride. This is a very contemporary pose and bridal portrait which I created moments before we departed from the church.
(Above) Having fun with the newlyweds outside of the reception hall. Just after a series of these candids, I made a funny remark which set the way for the next image.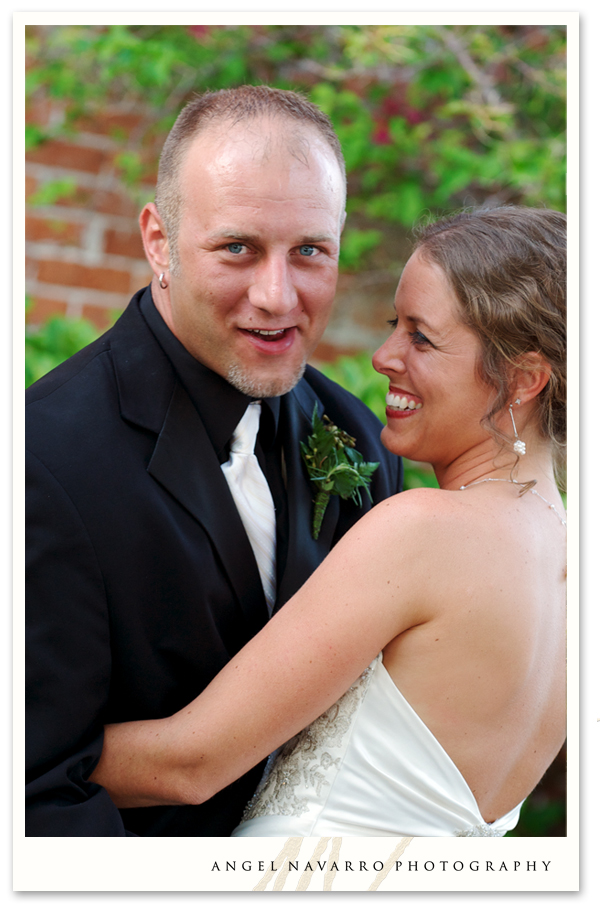 (Above) Though I can't repeat what was said… it was funny.


Curtis and Brice tied the knot at the First Baptist Church of Bradenton in Florida. It was a fun day with a mix of laughs and tears. Their reception was filled with family and friends to celebrate their special day with song and dance. As always, I didn't work that day. I just had fun creating pictures and portraits for my good friends. "Once you find the job you love, you'll never have to work again."


by Angel Navarro Photography
Florida Wedding Photographer
website: http://www.angelnavarrophotography.com
blog: http://www.angelnavarroblog.com
Facebook: "Angel Navarro Photography"
Twitter: "@Angel_Navarro"
e-mail: angel@angelnavarrophotography.com
(941) 538-6804