This image launched the start of the engagement session with an embrace.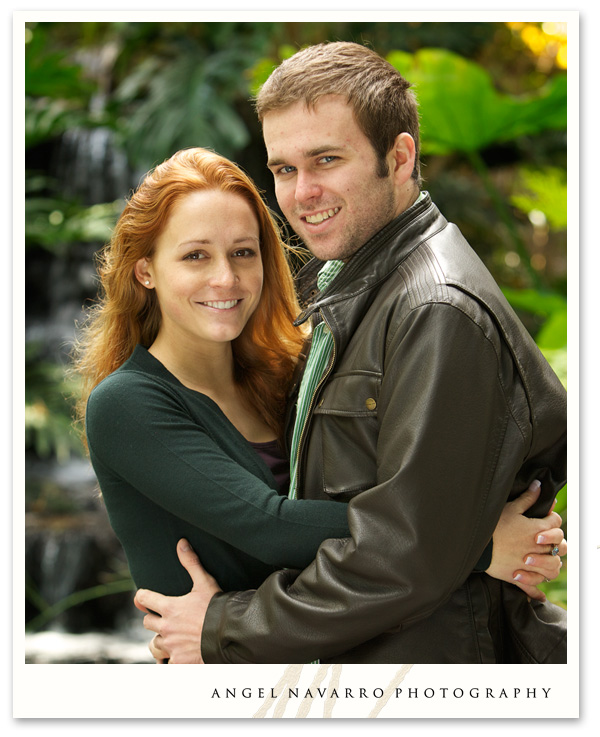 I asked Lauren to show the world that her honey was spoken for…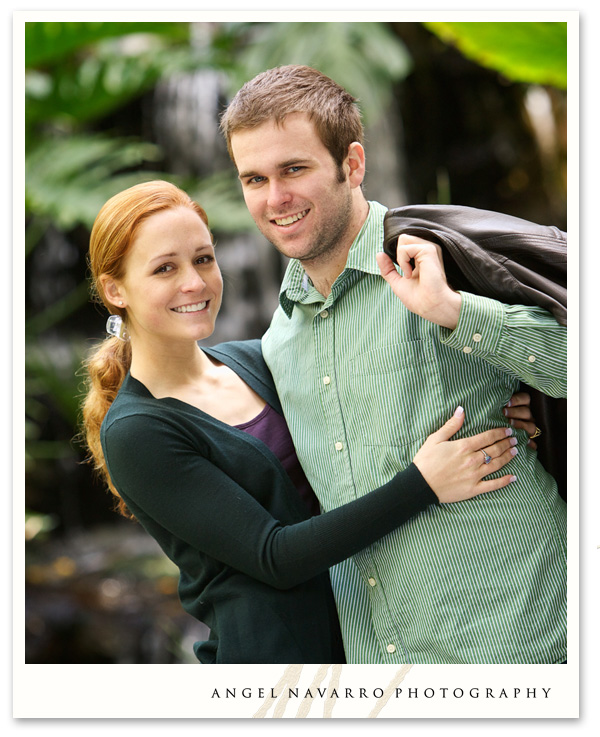 "Hey… I'm keeping my eye on you!"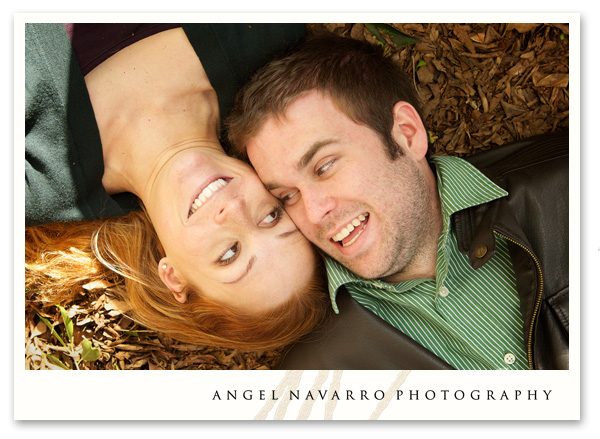 A moment of romance by the Banyan trees.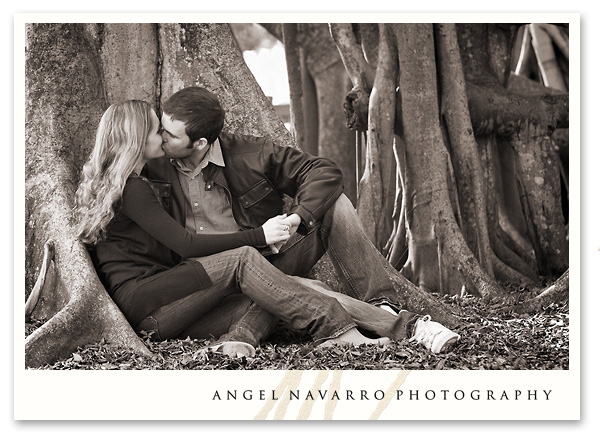 A more contemporary engagement photo.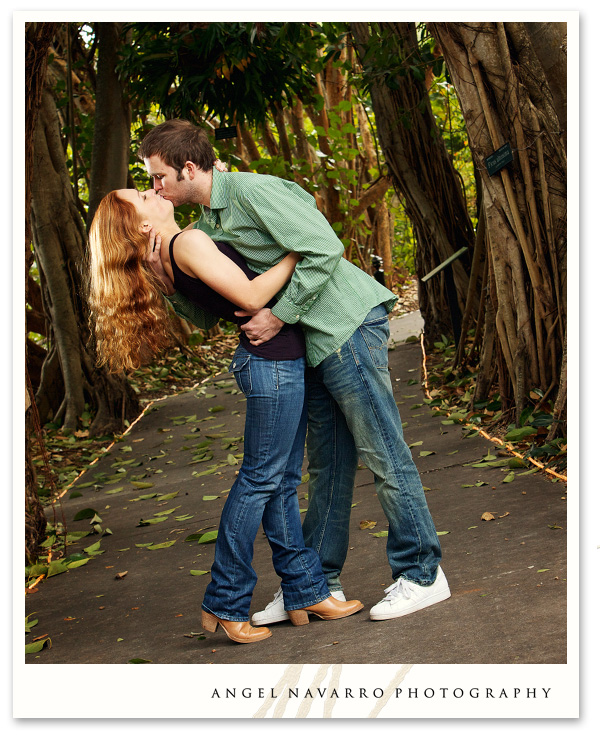 Having some fun on our engagement shoot.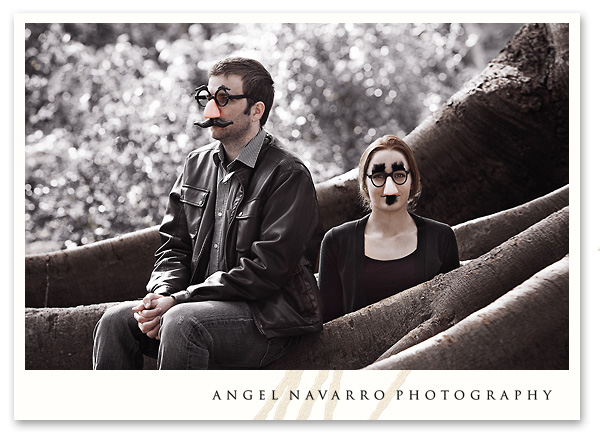 A cute engagement photo with a timeless message.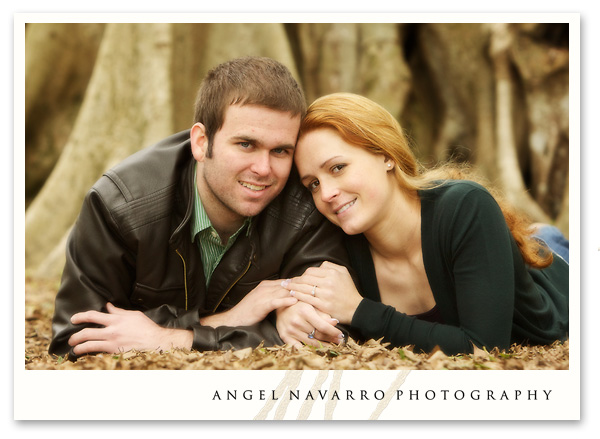 "You look kinda funny honey!"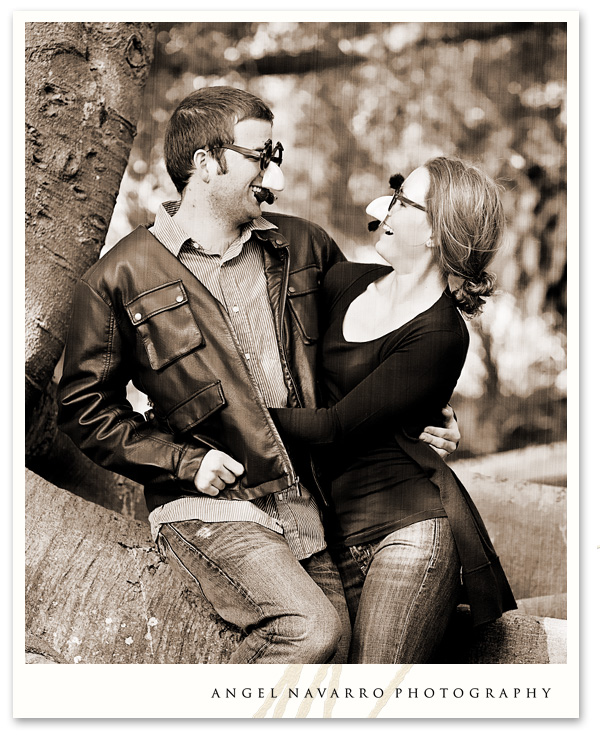 Gators or Seminoles?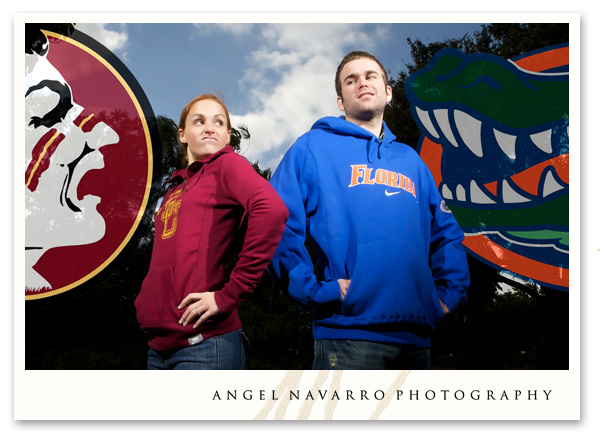 by Angel Navarro Photography
I met Lauren and Corey for a day of engagement photos. We hit it off right away and dove right into the session.The garden we visited provided so many great locations for all kinds of shots and moods. The chilly weather was a sure guarantee for lots of embraces and great pictures. As a wedding photographer, I am always looking forward to meeting engaged couples and capturing unique photos for them to enjoy for many years. Congratulations Lauren and Corey on your engagement!
~ Angel
Florida Wedding Photographer
website: http://www.angelnavarrophotography.com
blog: http://www.angelnavarroblog.com
e-mail: angel@angelnavarrophotography.com
(941) 538-6804