(Above) Upon my arrival at the wedding venue, I noticed some familiar photos on the guest tables. At a closer inspection, I realized those were photos I had previously taken of Santino and Andrea during their engagement session. "I thought", what a great idea! They used their engagement pictures to make distinct table placards for their guests. Wish I had thought of that… Great job Andrea!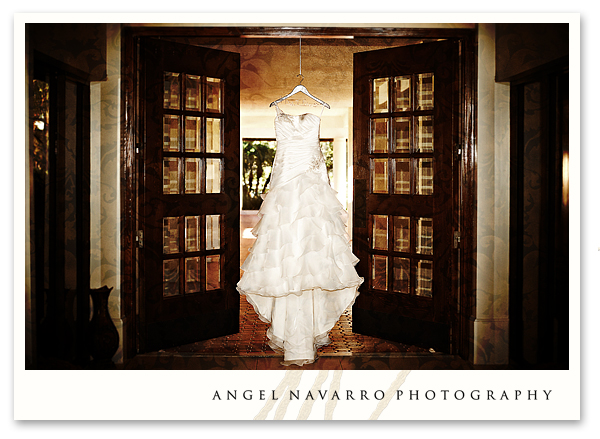 (Above) One of the first I do when I arrive at a wedding venue is to look for a 'kool' location to photograph the wedding dress. I chose this location again, because of the symmetry provided by the double doors. The artistic look was created in post production to add extra punch to the photo of Andrea's dress.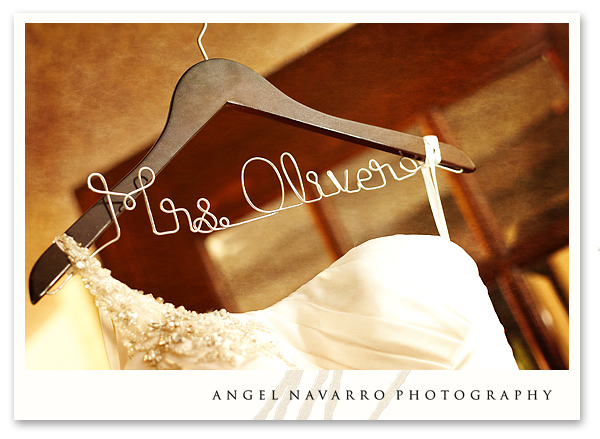 (Above) One of the bride's (Andrea) specific request was to capture a close-up of her wedding dress hanging on a very special coat hanger prepared for this very occasion.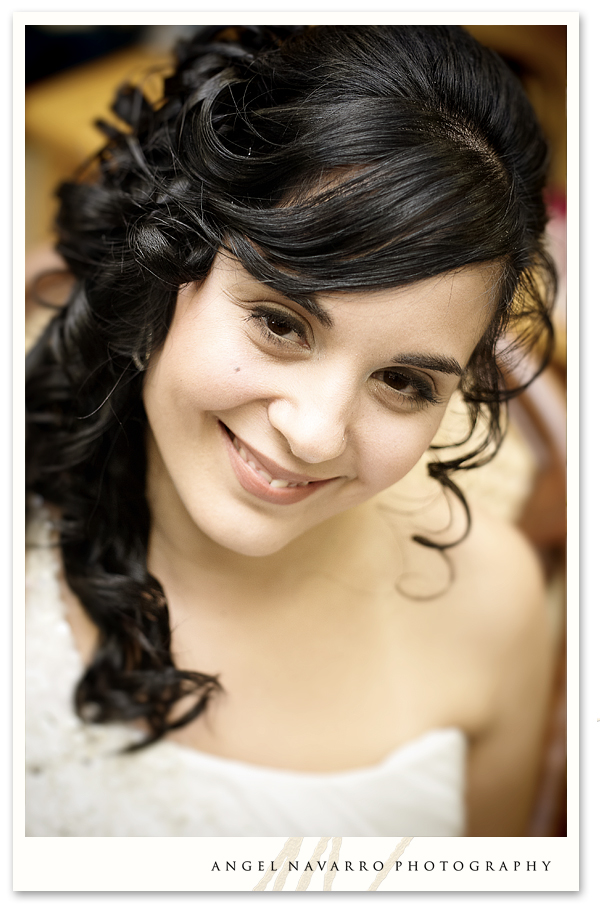 (Above) She is a cute bride… Her jet black hair gives great contrast to her face. For this photo, I stood up high on a chair and probably said something silly to get her to chuckle at me. It worked and I was able to create this pretty head and shoulder shot of Andrea while she was still in her dressing room.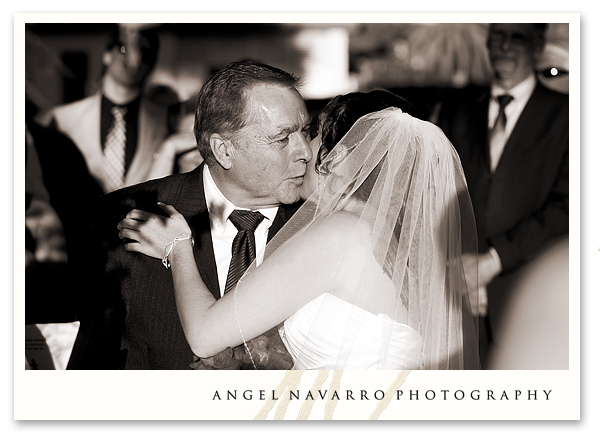 (Above) I cringe as a father just thinking that this moment will one day catch up to me. But as a wedding photographer, I love creating these images of fathers giving away their daughters to the eager and awaiting groom – for life!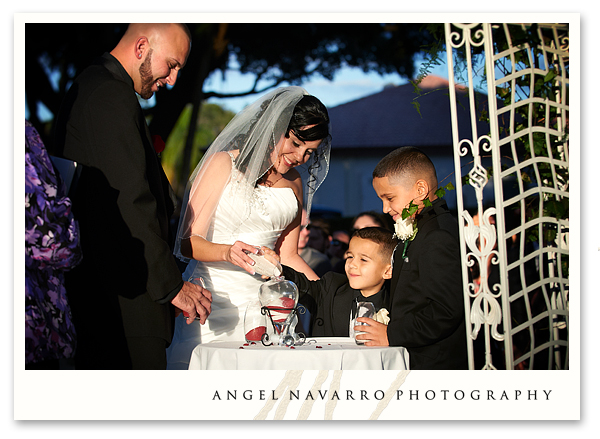 (Above) What an endearing moment to see Andrea's children participate in her wedding ceremony. I specially enjoyed seeing their youngest get excited about pouring in his share of sand in the vase of unity.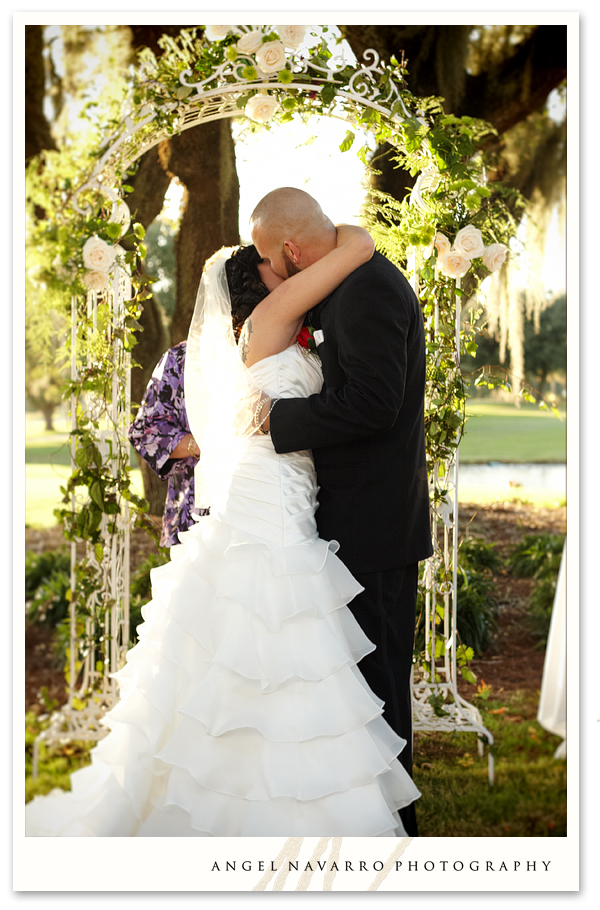 (Above) The climax to every ceremony is the kiss at the altar.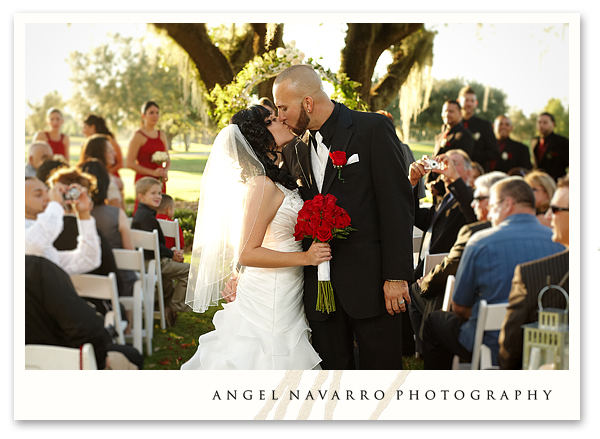 (Above) Always in search for one more great photo, I asked Santino and Andrea to pause for moment and kiss so I could re-capture the moment of the kiss with their family and guests in the background.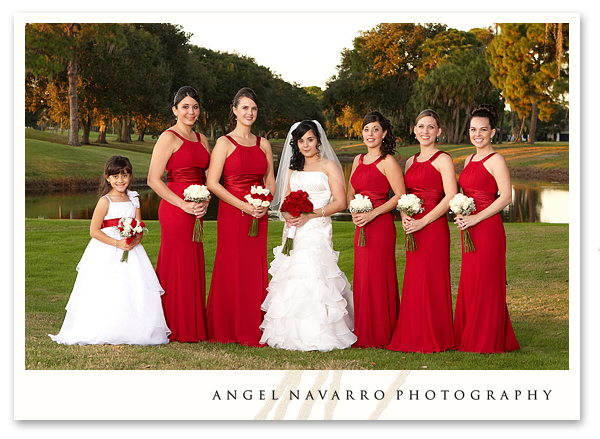 (Above) Using the beautiful background of a declining sunset, I created this, and many other, bridal party portrait. The colors in this image are spectacular, from the deep reds of the bridesmaids dresses to the green and yellow foliage of the trees in the background. BTW the flower girl is a real cutie too.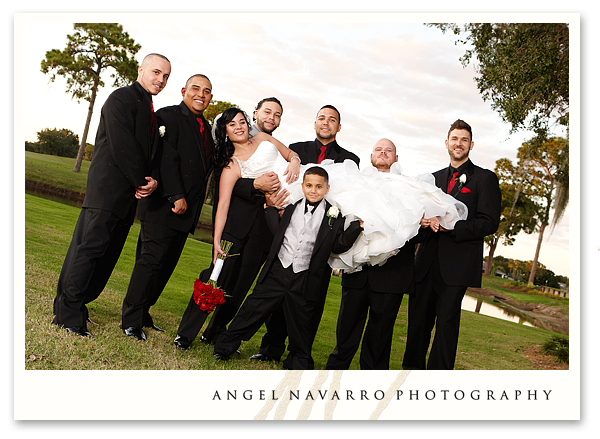 (Above) A creative approach to an otherwise informal 'formal' portrait.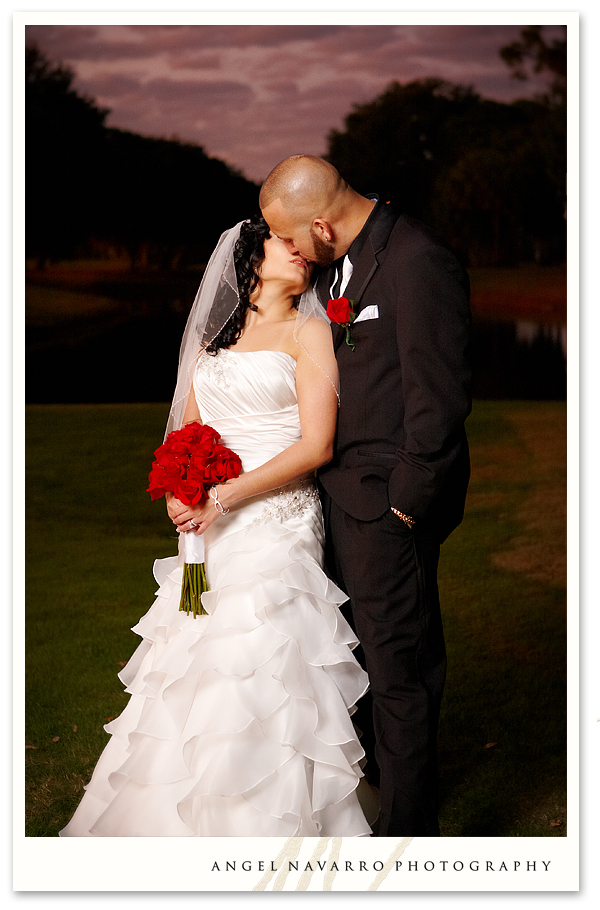 (Above) As it is customary for all my wedding, I create a series of portraits for the bride and groom that are unique and beautiful. I explain to many couples that these are the images that will hallmark their wedding celebration.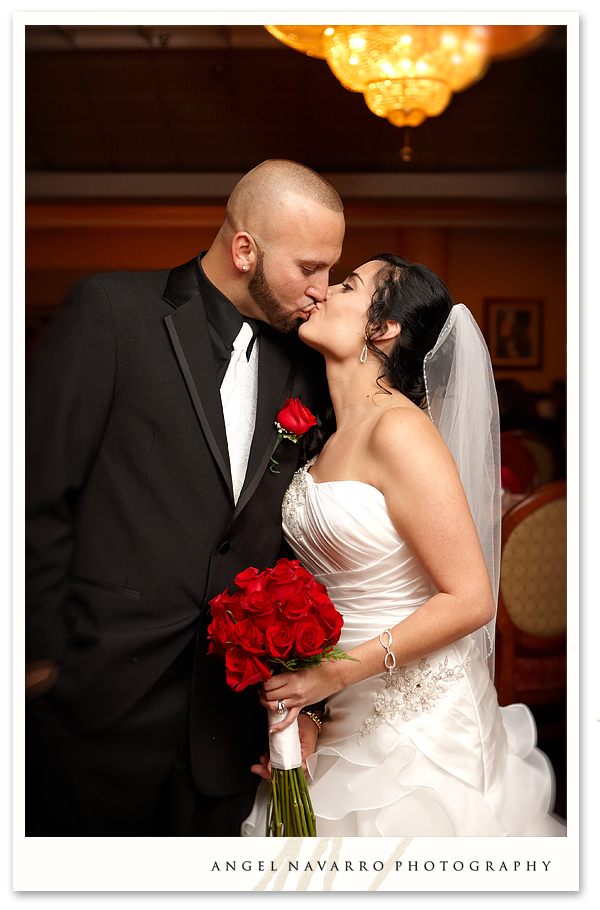 (Above) This photo was created moments after Santino and Andrea were presented to their reception guests. The amber chandelier adds, in my opinion, offers a warm context to this photo and illuminates an otherwise dark background.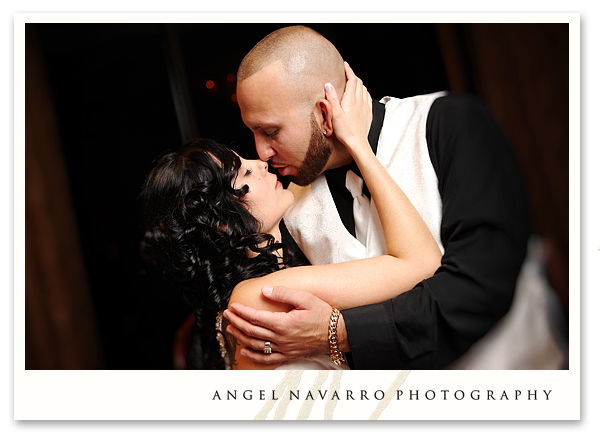 (Above) This image was captured during a romantic dance at their reception.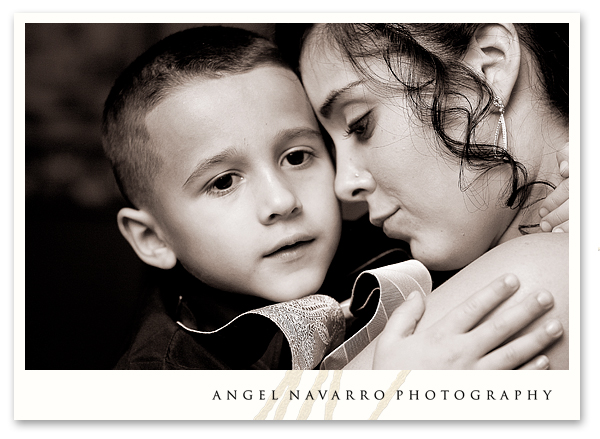 (Above) Another common trait in my photography is a 'reportage' style. I came upon this scene of Andrea hugging her son with a 'mother-like' sentiment. If you agree… leave a comment at the foot of this page please.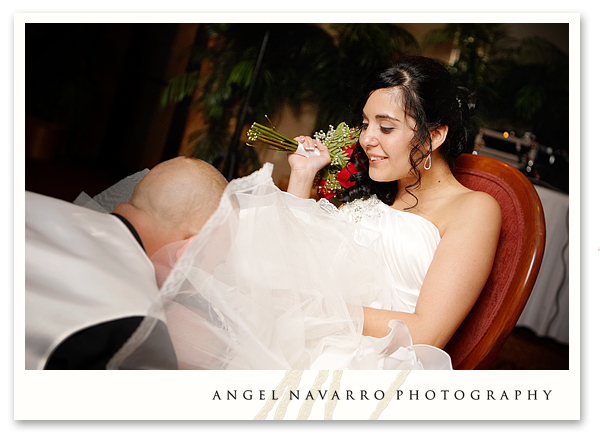 (Above) Ah, the garter belt! I never know what to expect during this portion of the reception. Andrea looks quite interested to know what Santino has found under her wedding gown. Her expression is one of innocent curiosity and I love this image.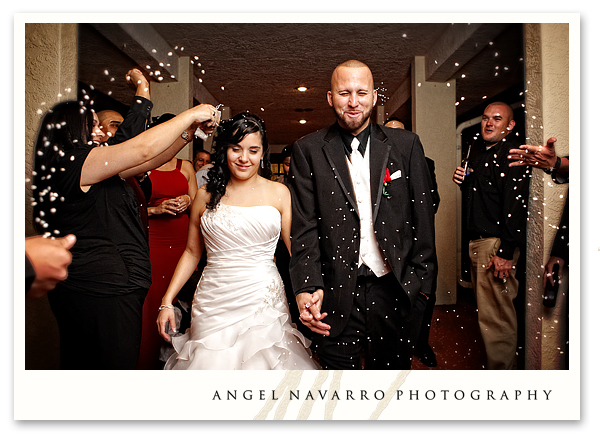 (Above) And the night comes to an end for Santino and Andrea as they exit their reception and embark on a new journey as husband and wife. The confetti adds a really festive look to this photo. God bless the bride and the groom!
by Angel Navarro Photography
Florida Wedding Photographer
website: http://www.angelnavarrophotography.com
blog: http://www.angelnavarroblog.com
Facebook: "Angel Navarro Photography"
Twitter: "@Angel_Navarro"
e-mail: angel@angelnavarrophotography.com
(941) 538-6804