Here are some terrific images from Justin and Marilyn's engagement photo session. We all agreed to meet by the Museum of Fine Arts in the Old St. Petersburg District area. Marilyn had put on a very cute mini-dress with a reddish salmon color that popped! We spent about an hour in St. Pete and then moved into Ybor City for the remainder of their shoot. Take a look below…
(Above) Here's a fun video slideshow of their engagement shoot – ENJOY!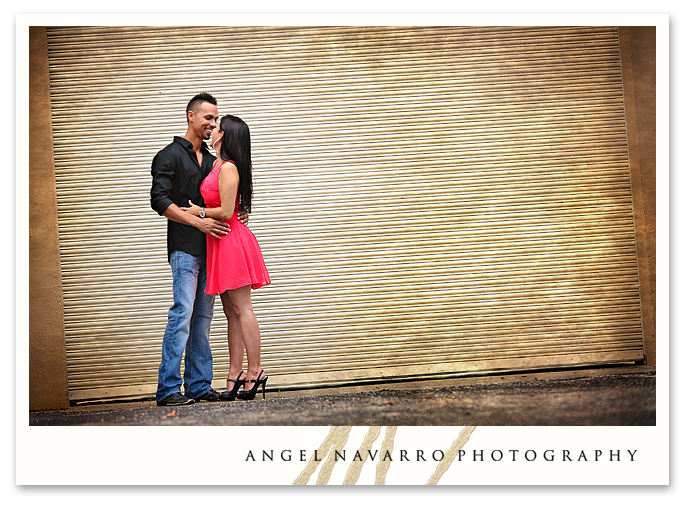 (Above) That dress… I love the color and contrast it adds to all their photos!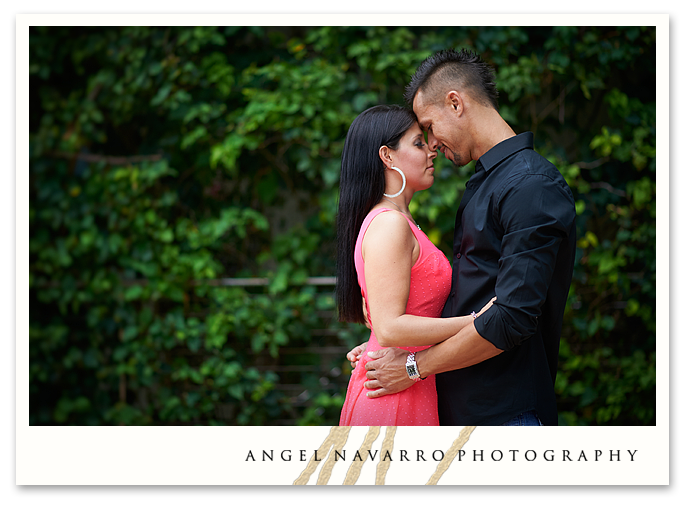 (Above) I love this grass wall and intentionally blurred the background for a unique effect to this photo.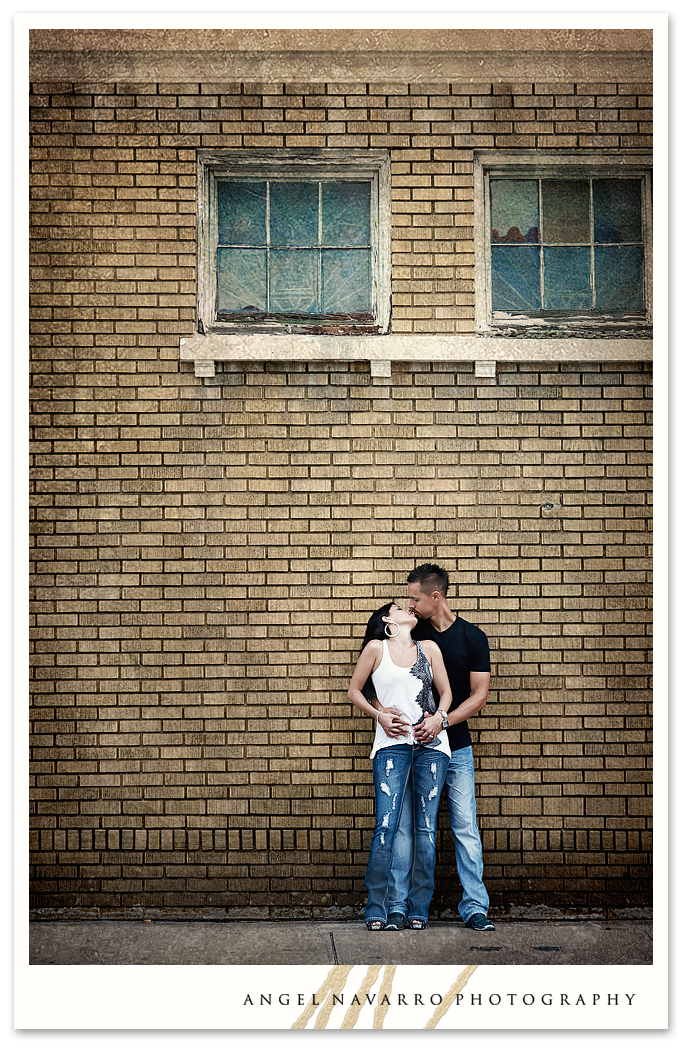 (Above) Texture, texture, texture! What a great backdrop to this engagement portrait.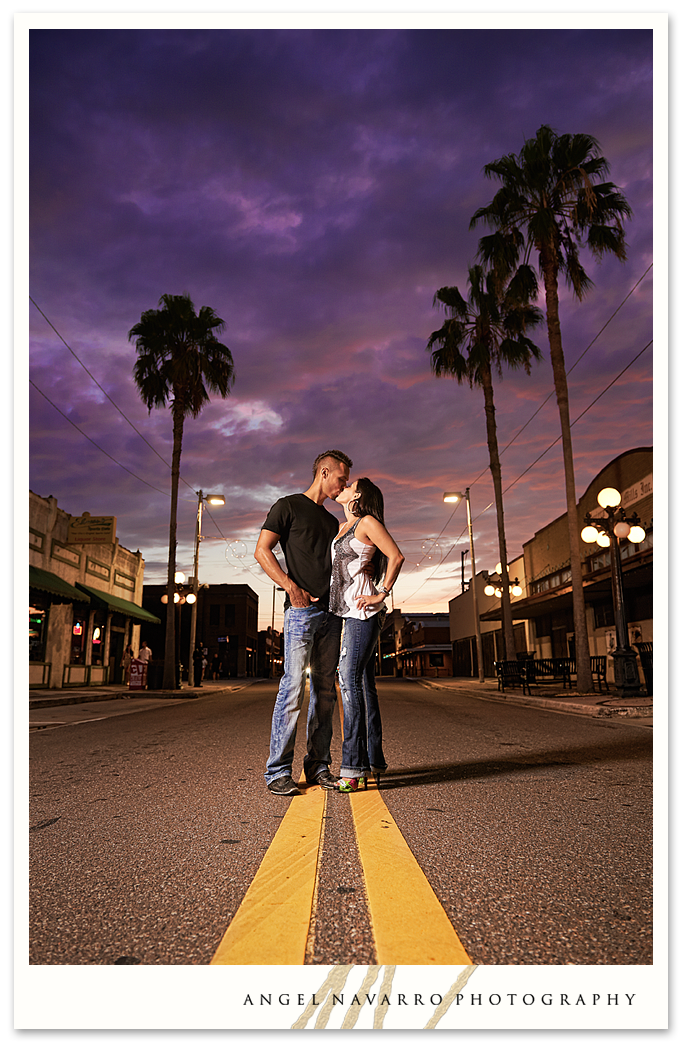 (Above) So far this picture has been the top pic on our Facebook Fan Page. I believe it is the deep colors in the sky of this nighttime portrait in Ybor City that is attracting so much attention.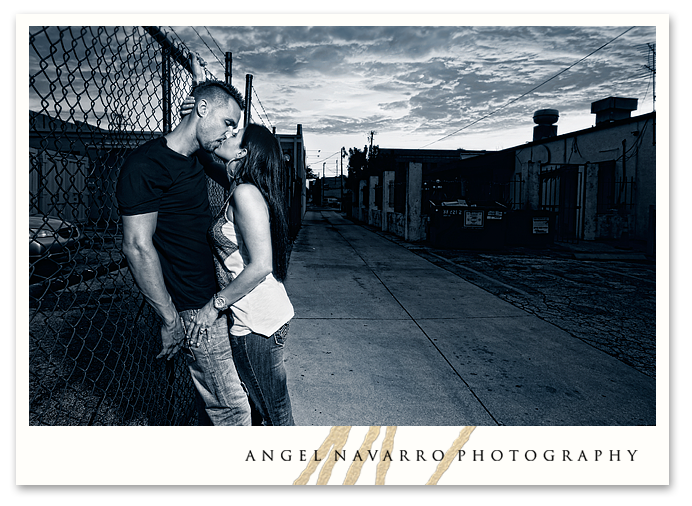 (Above) This is the photo that Justin and Marilyn like the most. The drama created by the blue mono tones give this image extra impact.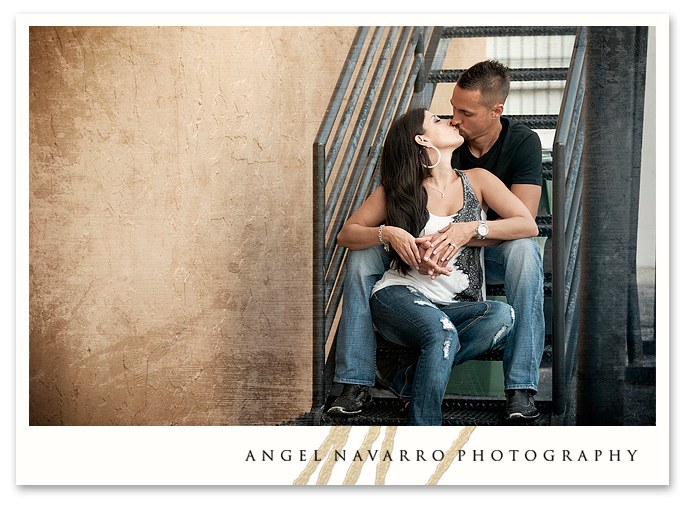 (Above) During an engagement session, it is normal just to chat as we walk around creating the clients portfolio of images. During the course of the chatting, we came upon this stairwell and captured this tender moment.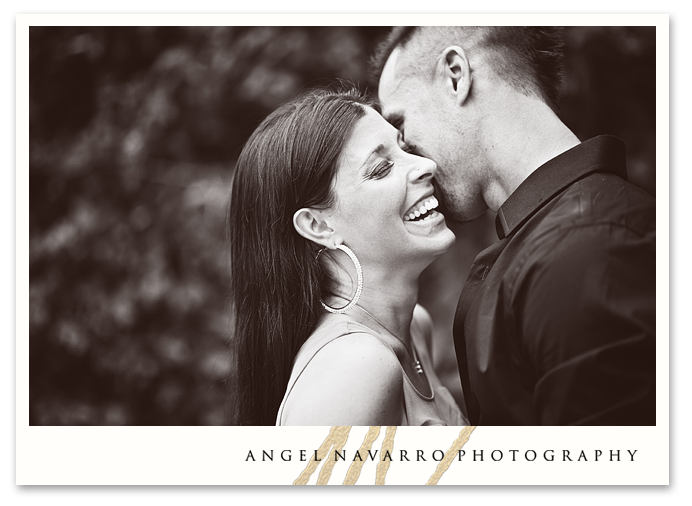 (Above) Gotta keep it fun! Photography should never get boring.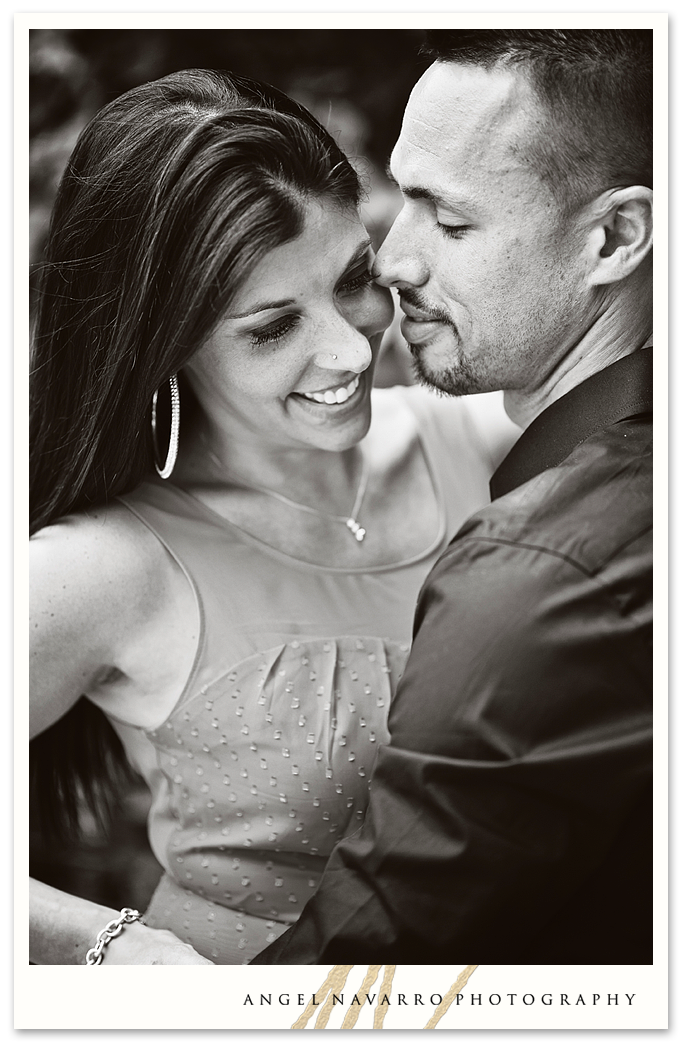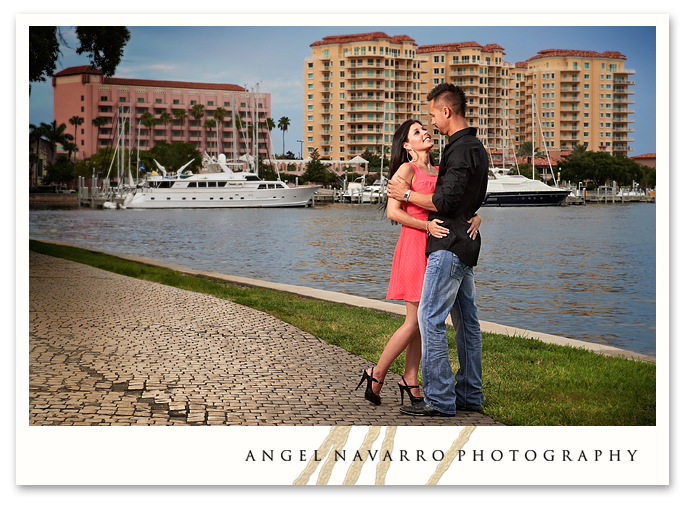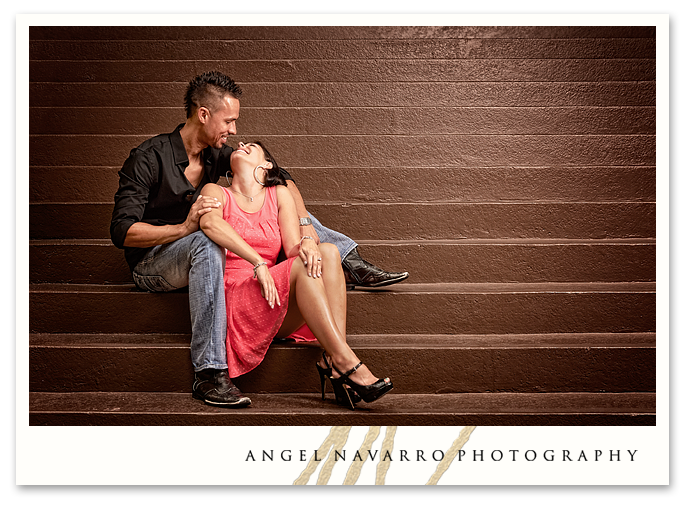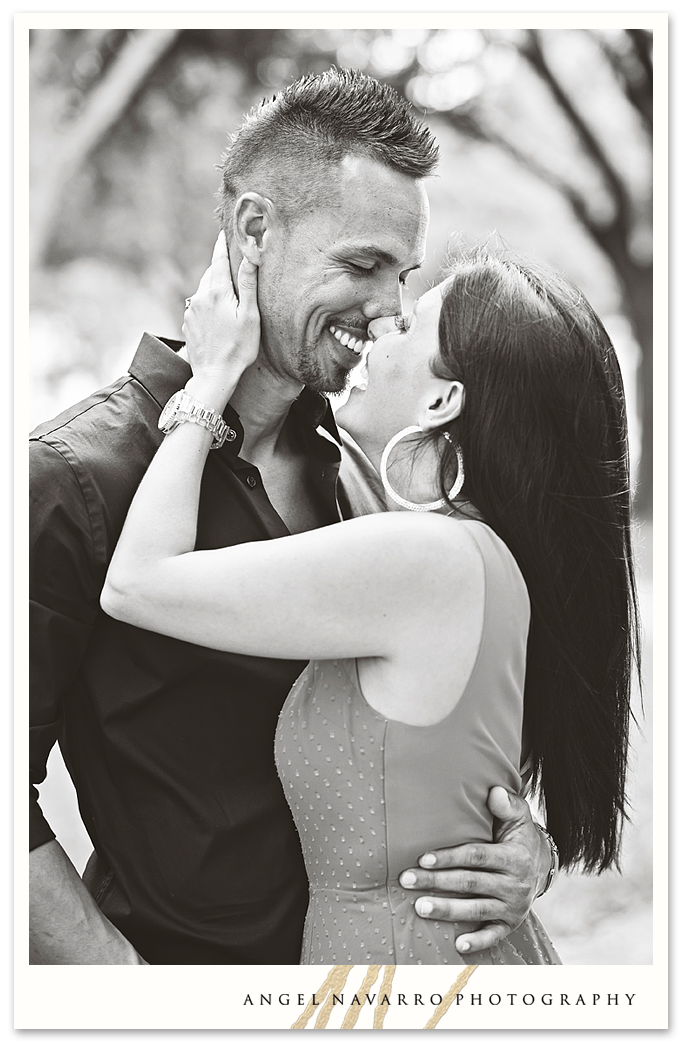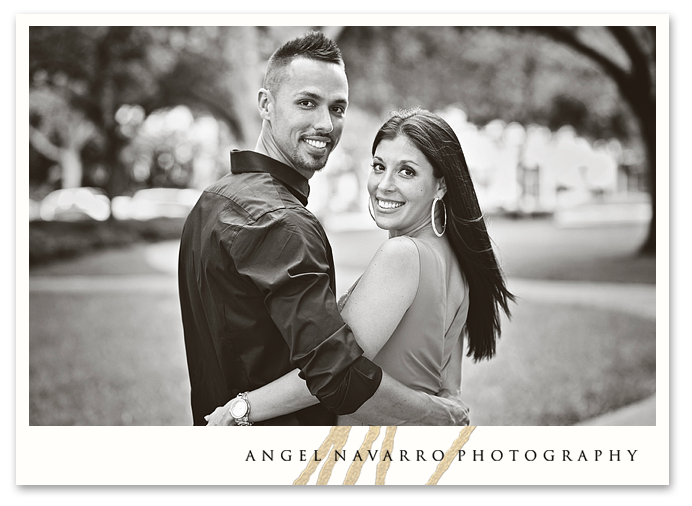 Looking for a wedding photographer? Click
"HERE"
to get in contact with Angel Navarro Photography.
by Angel Navarro Photography
Professional Wedding Photography
Website: http://www.angelnavarrophotography.com
Blog: http://www.angelnavarroblog.com
Facebook: "Angel Navarro Photography"
Twitter: "@Angel_Navarro"
e-Mail: angel@angelnavarrophotography.com
(941) 538-6804